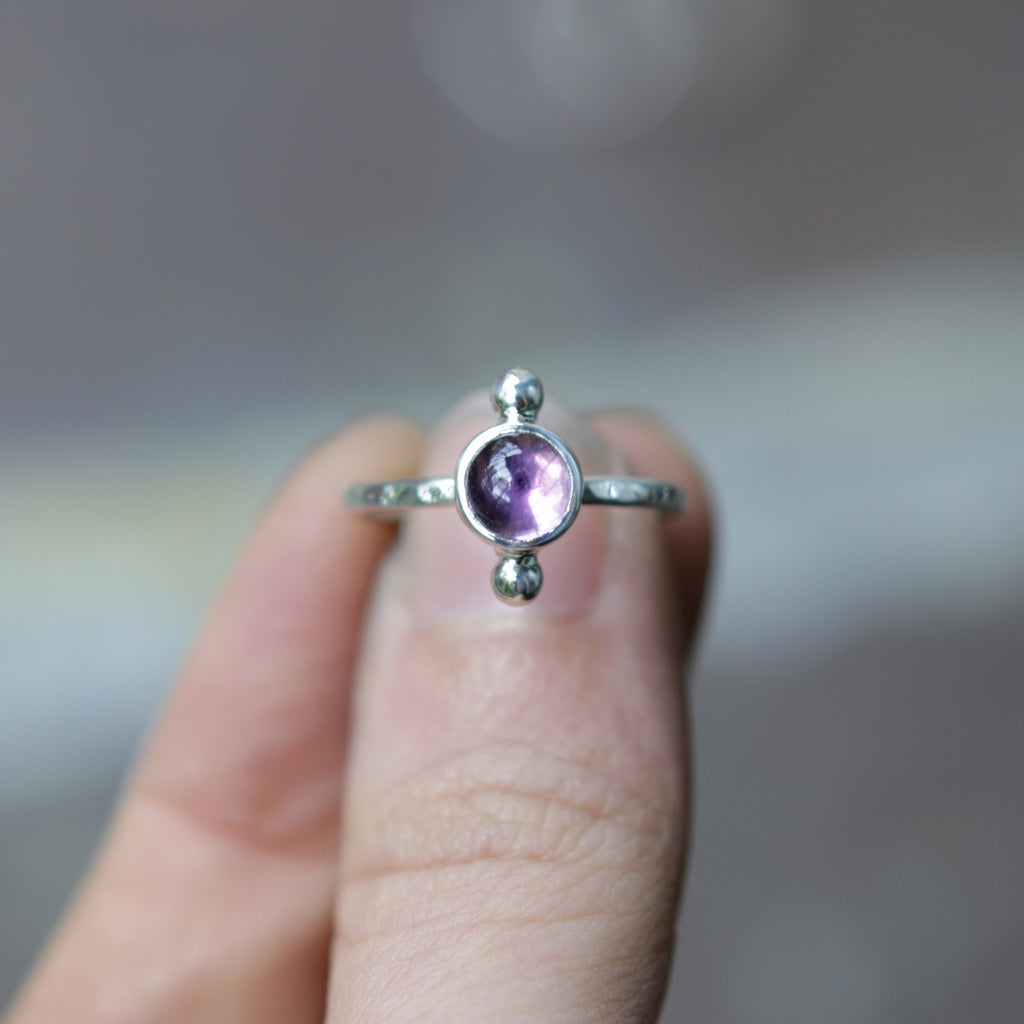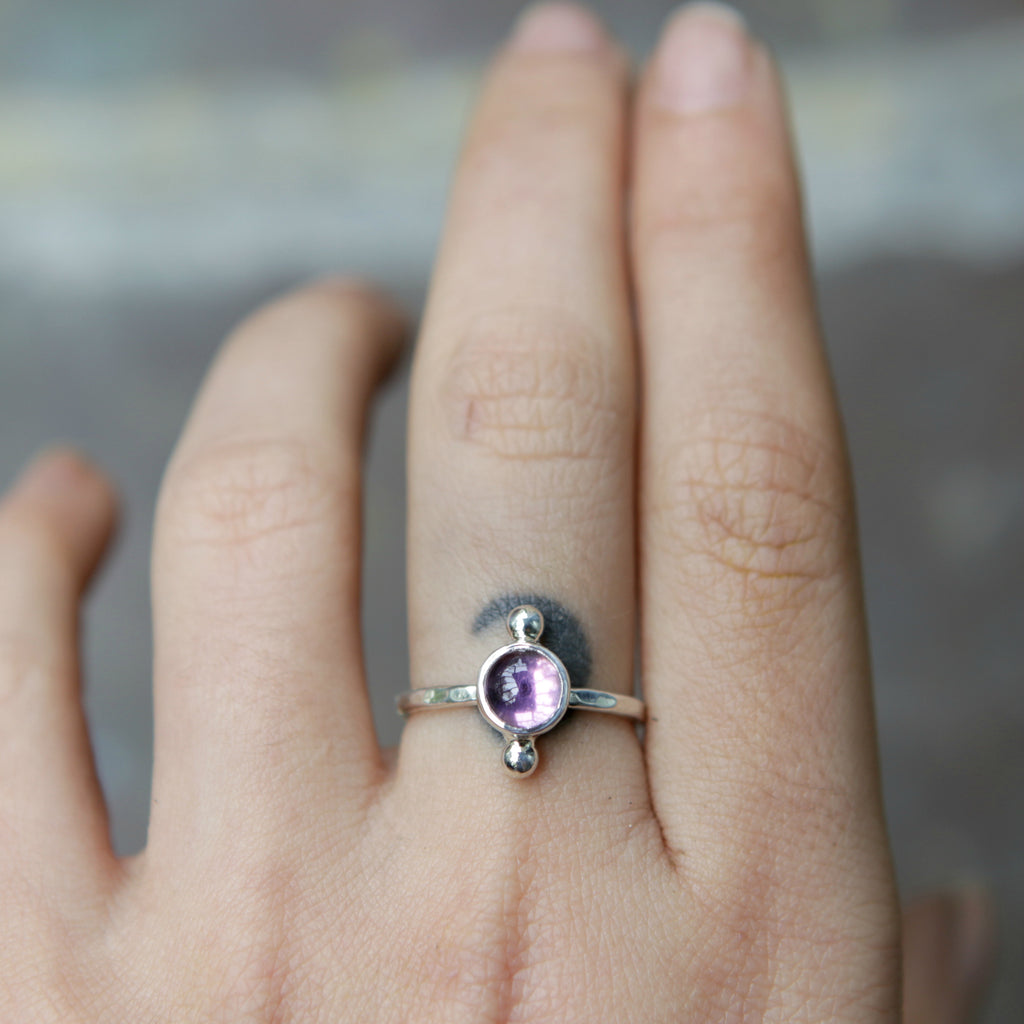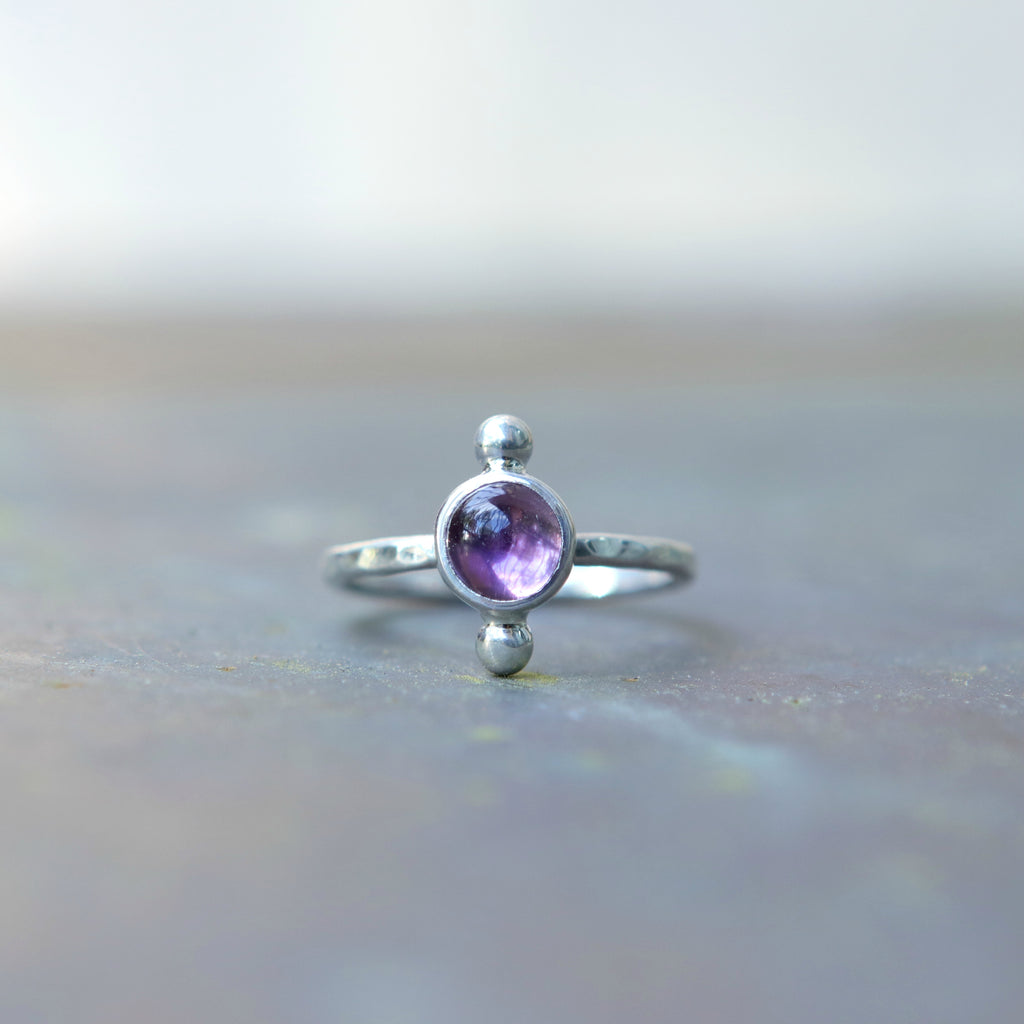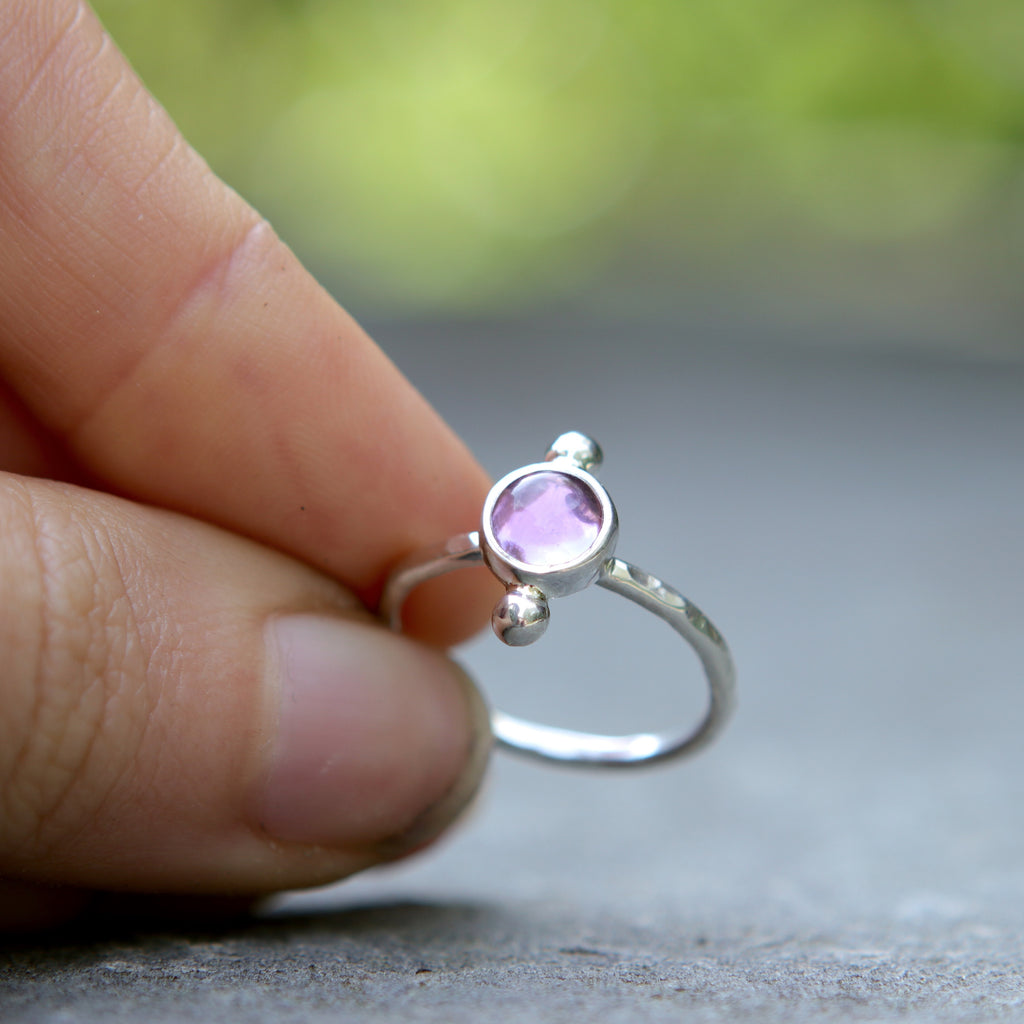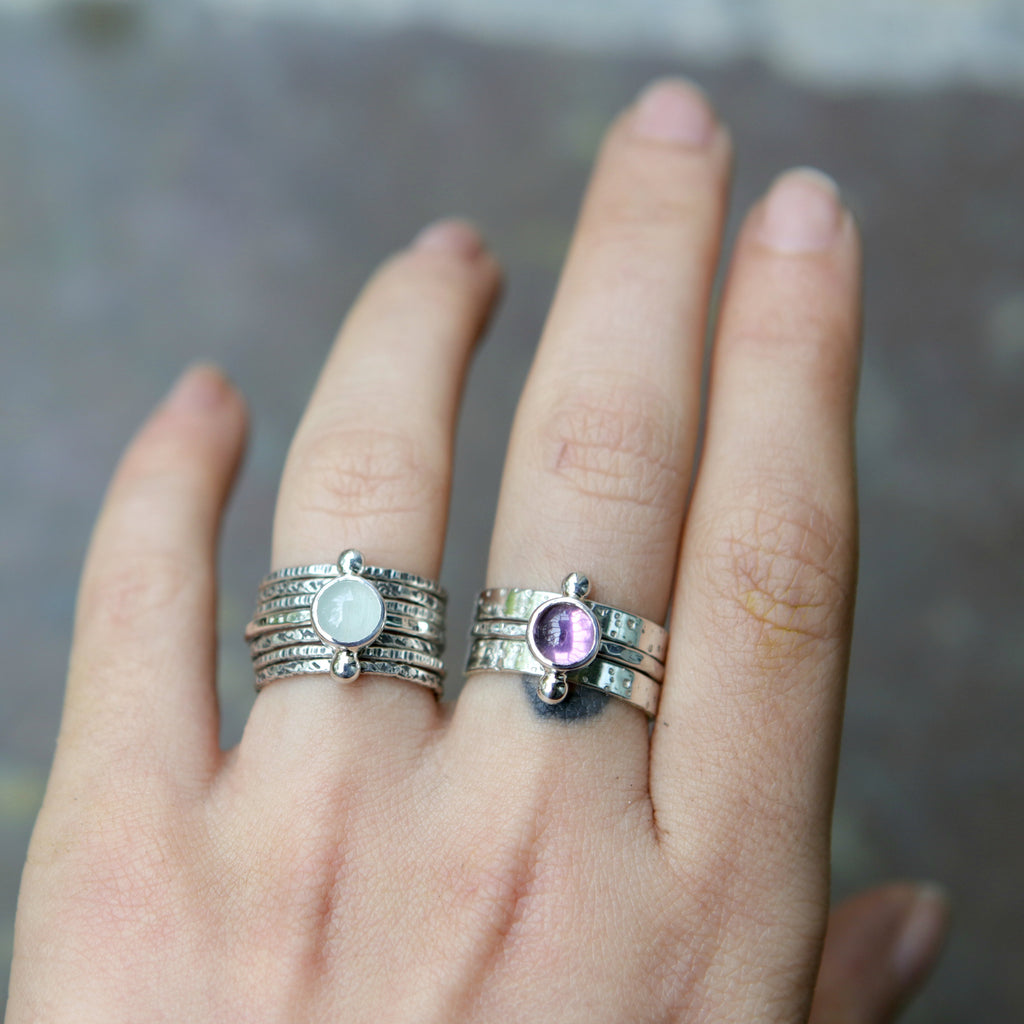 $ 115.00
$ 0.00
Amethyst Polar Ring *Pre-Order*
A rich and beautiful Brazilian Amethyst balanced between two Polarities. Handcrafted from solid sterling silver with a sturdy band that takes well to daily wear, but is delicate enough to satisfy that minimalistic look.

These rings are great for stacking and its so fun to mix and match with plain silver bands from my line, but these totally hold their own if you are in the mood to go minimal with your style.

"As Above, So Below"

"Everything is Dual; everything has poles; everything has its pair of opposites; like and unlike are the same; opposites are identical in nature, but different in degree; extremes meet; all truths are but half-truths; all paradoxes may be reconciled."

<><><><><><><><><>

Please allow 3-4 weeks for fabrication as these are each handmade to order.

Each ring is handcrafted per order using natural stones. Please understand that there may be slight variations in the stone because of this, which is really part of the beauty as each piece is unique.