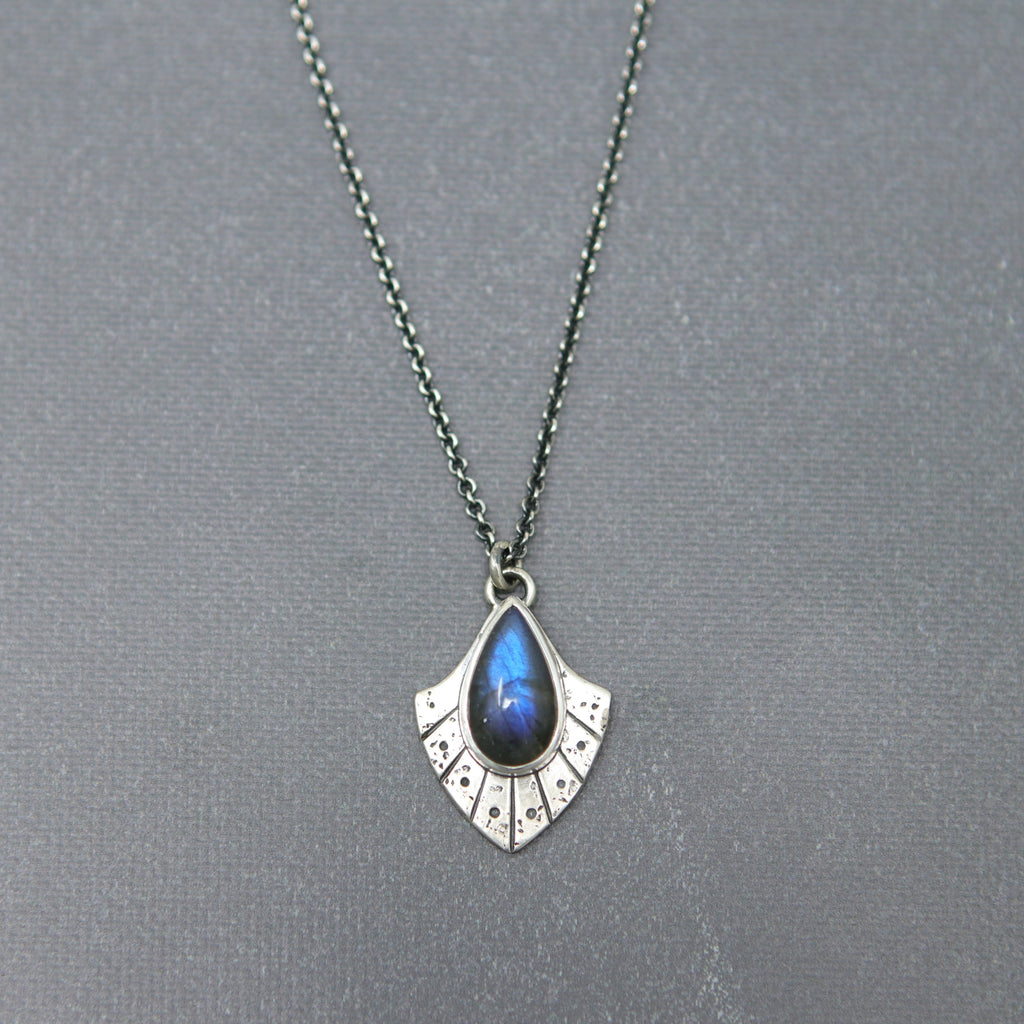 $ 215.00
$ 0.00
Labradorite Antheia Necklace - *Limited*
The Antheia necklace, named after the Greek Goddess of gardens and plant life. A flashy teardrop Moonstone gem fans out like a radiating leaf or petal, accentuating the shape of the stone. This piece is very flattering on the neckline! And, it layers beautifully with other necklaces.
These are on a 16-18 chain
<><><><><><><><><><><><><><><><>
These are ready to ship and ship out in 2-3 business days. While all the stones I use are of the same high quality as the one's photographed, they are natural and do have slight variations from one to the next in terms of color and pattern. Please expect (and celebrate) the beauty in that when ordering. Each is as unique as a fingerprint!