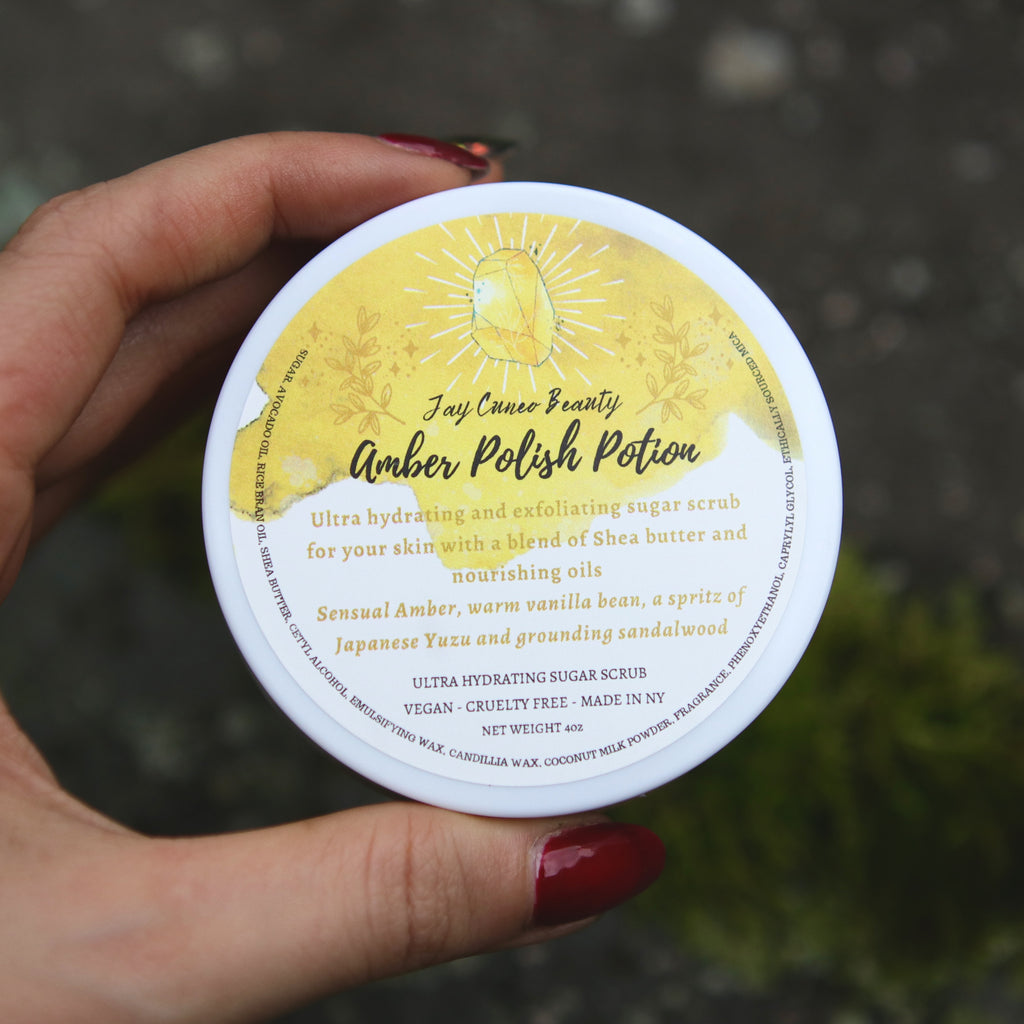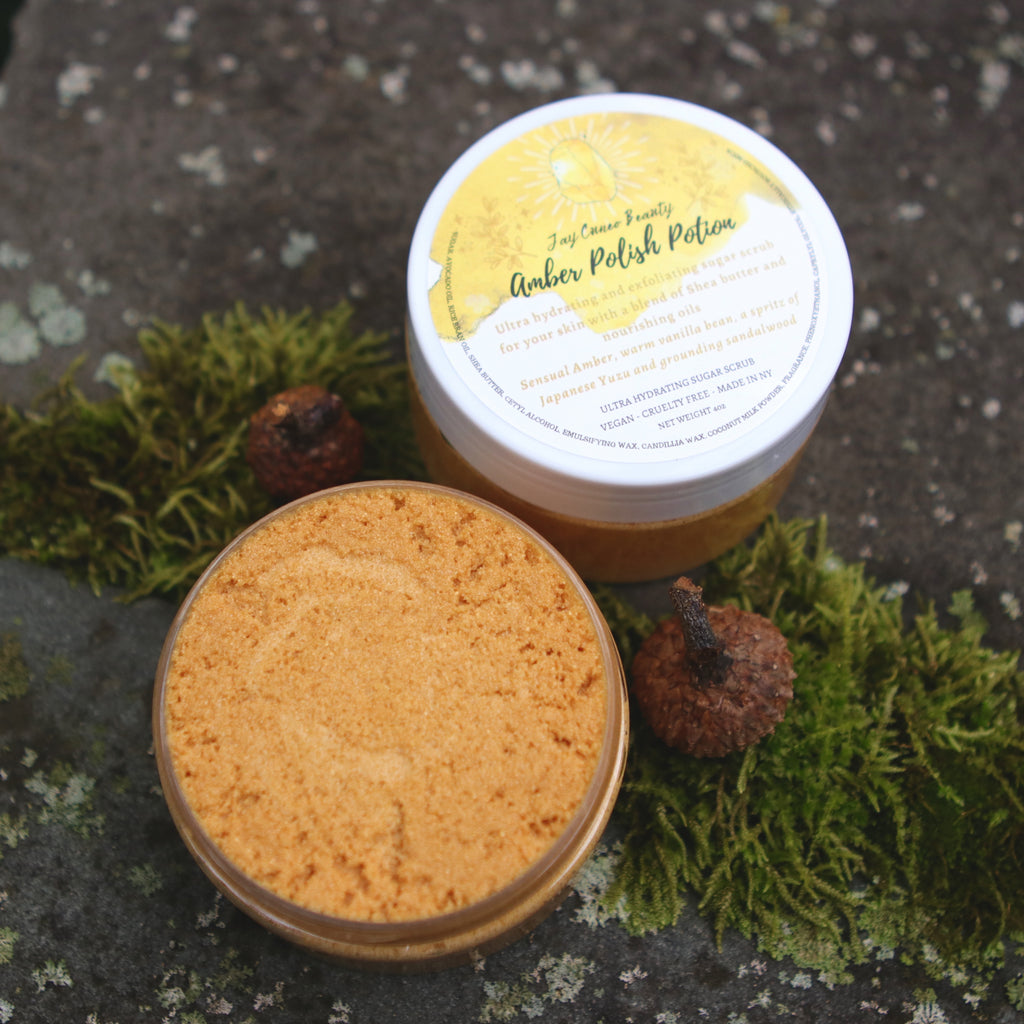 $ 12.00
$ 0.00
Amber Body Polish - Sugar Scrub
Is anyone else addicted to sugar scrubs? Exfoliating has done wonders for my skin and I've been making some home-version of a sugar scrub for years since I've never found one I like in stores. Then I wanted to take it to the next level and make the ultimate scrub. After months of testing, I think we've got a winner!
Ultra hydrating and skin nourishing, this sugar scrub is an emulsified concoction, meaning it will combine with water to form a luscious lotion in the shower. It leaves behind just the right amount of moisture without being greasy and means if you don't have time to moisturize after a shower, you won't end up with dry flaky skin. 
So what does Amber smell like? 
Sweet resinous Amber - gentle Vanilla Bean, a spritz of Yuzu all grounded by Sandalwood 
<><><><><>
Packaged in 4oz jar
How to use: Best used if you step out of the running water or temporarily turn off the shower. Scoop some into your palm and rub into your skin until the sugar dissolves. The mixture will turn milky like a lotion when in contact with water so it's best to let sit on your skin for a few moments to allow the oils and butters to absorb. This emulsified scrub rinses off and doesn't get oil all over your shower, but leaves your skin super hydrated. Follow up with Amber Body Butter for ultimate hydration and to keep the beautiful scent of Amber lingering longer. 
Ingredients: Sugar, Shea Butter, Sweet Almond Oil, Rice Bran Oil, Avocado Oil, Cetyl Alcohol, Emulsifying wax, Coconut Milk Powder, Candililla Wax, Phenoxythanol, Caprylyl Glycol, Vitamin E