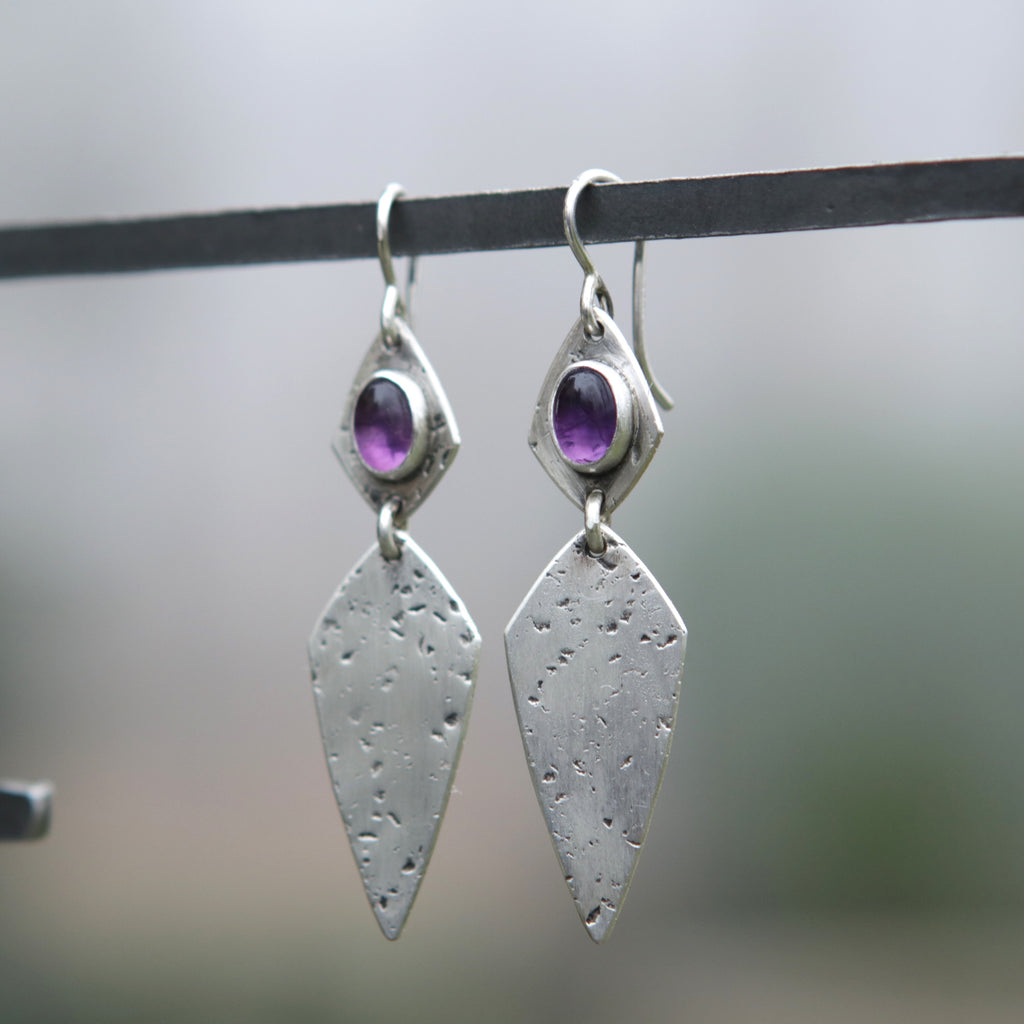 $ 185.00
$ 0.00
Amethyst Mini Double Dagger Earrings
A slightly more dainty version of the Double Dagger Earrings with Amethyst gems set into the top diamond. Hand sawn, textured and made entirely of sterling silver. 
Earrings measure just around 2 inches long, including ear hooks. All hook earrings come with little rubber backs to prevent them from vanishing off your ear
<><><><><><><><><>
Ready to ship. 

Each pair is handcrafted. Please understand that there may be slight variations in the patterns because of this, which is really part of the beauty as each piece is unique.