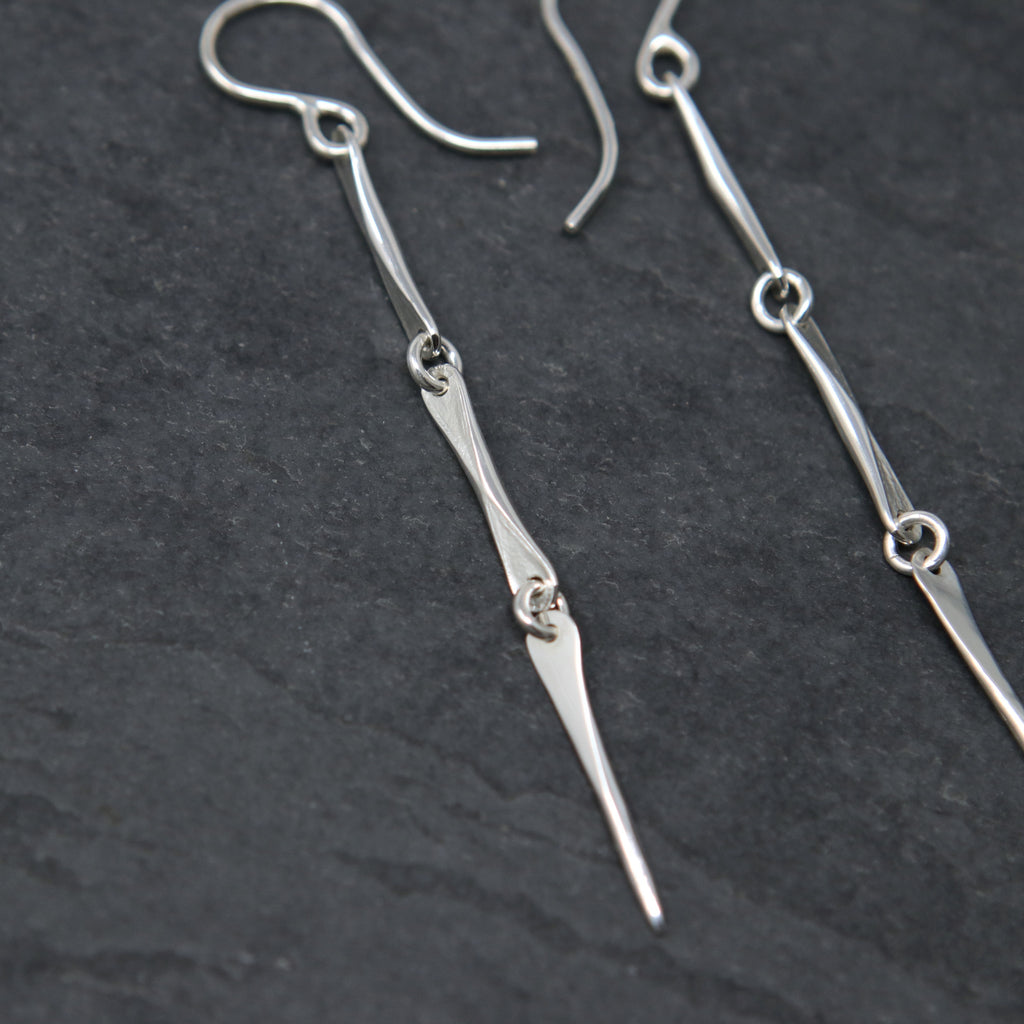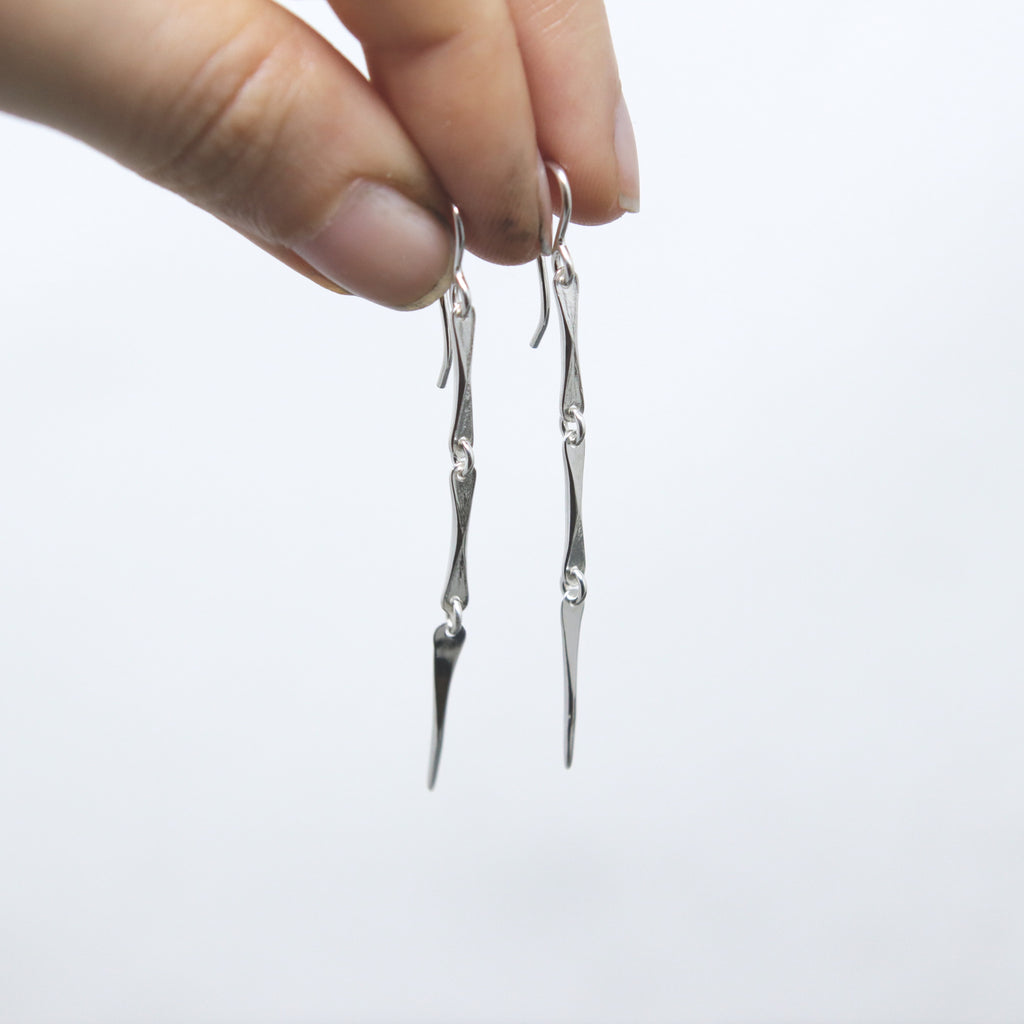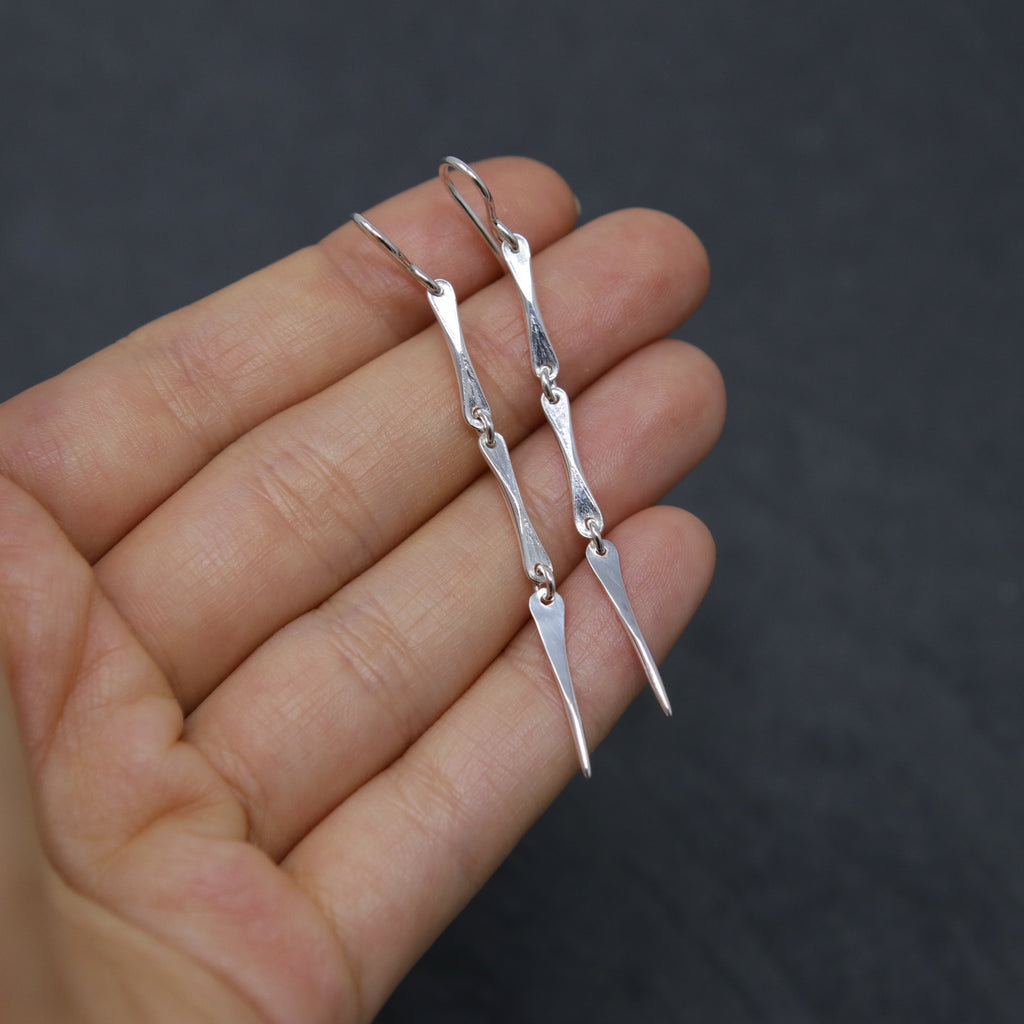 $ 120.00
$ 120.00
Medium Icicle Earrings
Hand forged links with a high polished thorn dangling down. This medium version is a fun swinging statement on the ears! These come with rubber stoppers that you can choose to wear for added security (no more lost earrings!). 
<><><><><><><><><><><>
Please allow up to 3 weeks for fabrication as these are each handmade to order.  

Each piece is handcrafted per order by hand. Please understand that there may be slight variations in the piece when it comes to gemstones, exact texture marks and stampings because of this, which is really part of the beauty as each piece is as unique as a fingerprint.