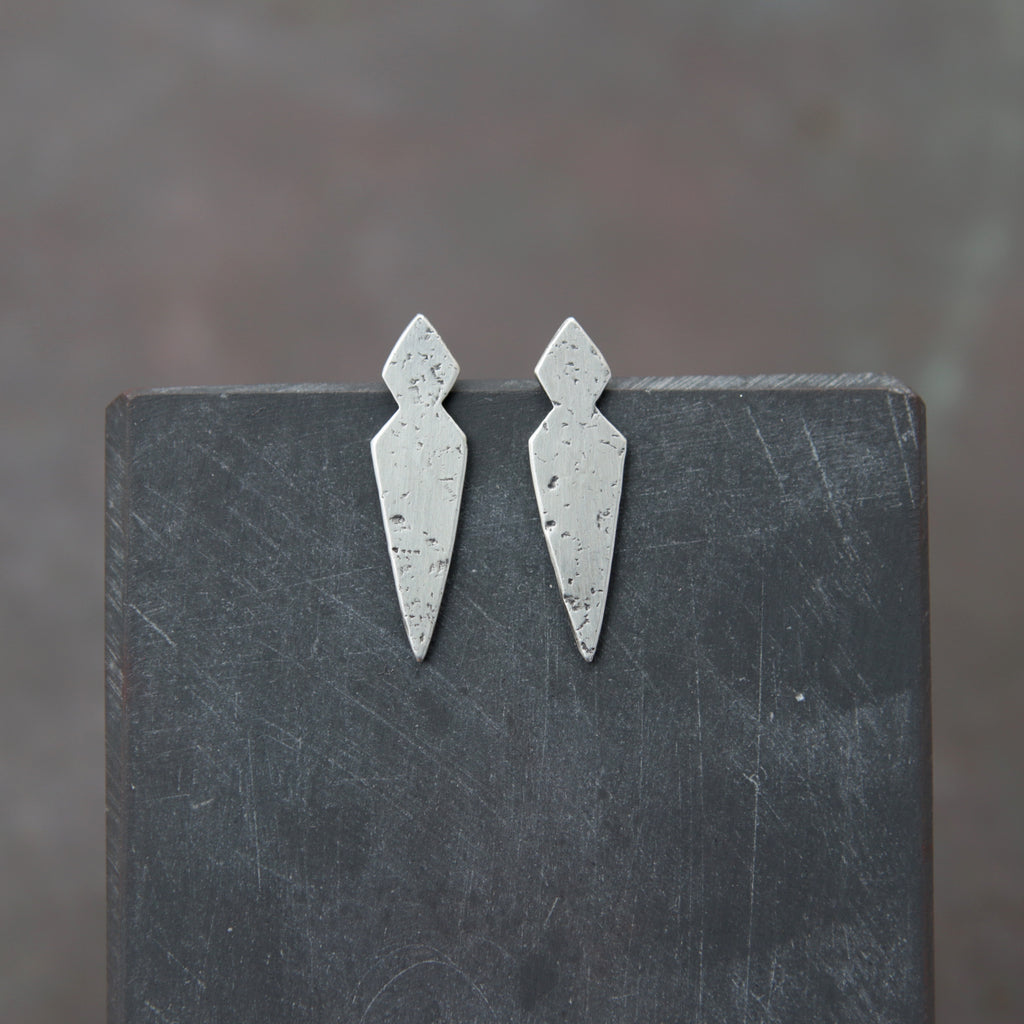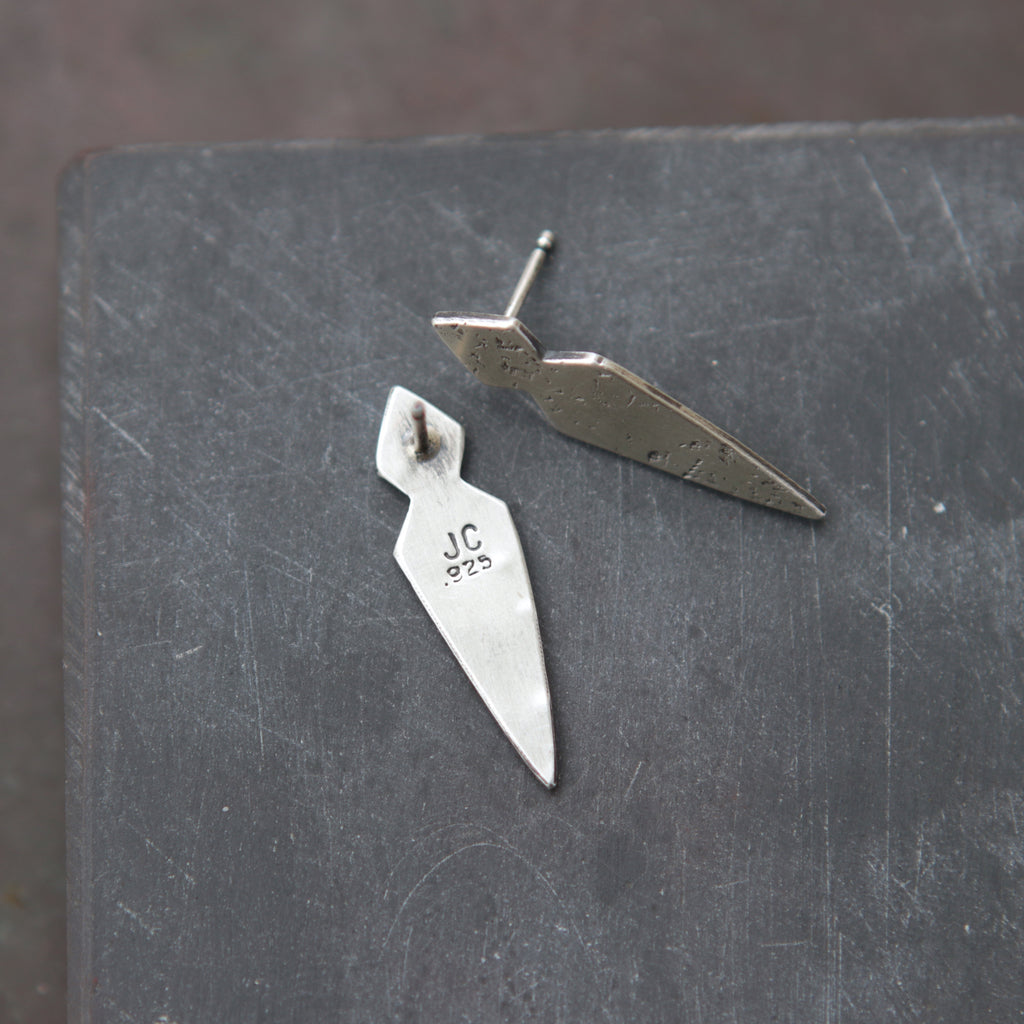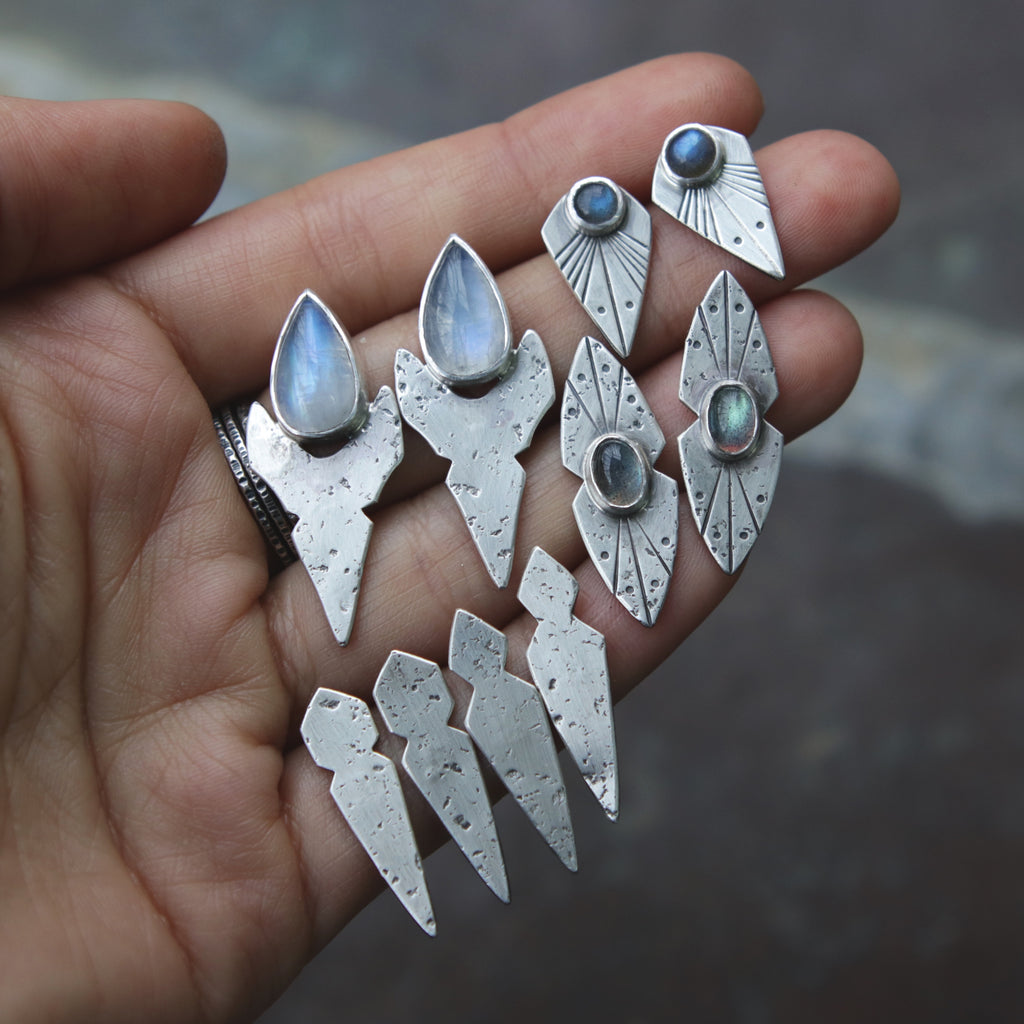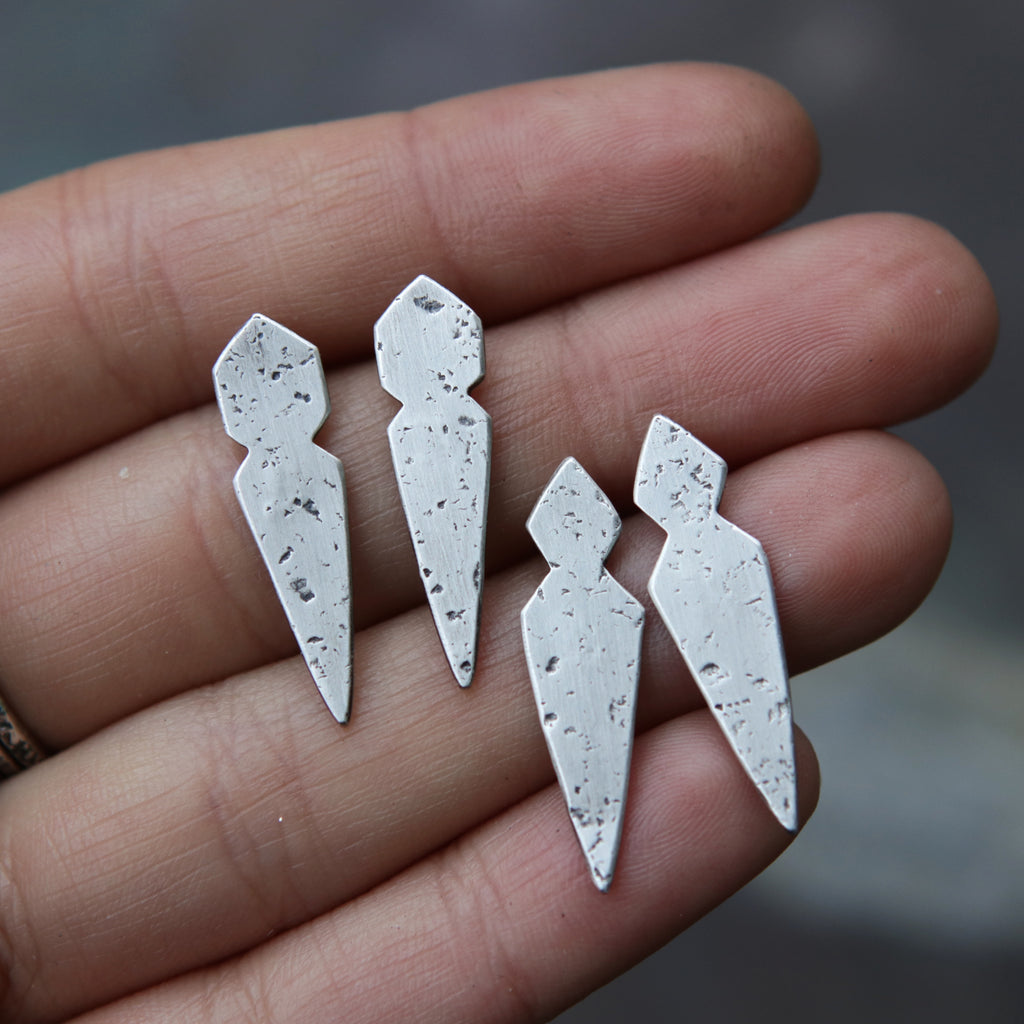 $ 80.00
$ 80.00
Relic Studs V1
Version one of geometric and somewhat spear-like notched Relic Studs. Crafted from solid sterling silver in my home studio. Earrings are signed with my makers mark.
Earrings measure right around 1 inch long.
<><><><><><><><><>

Please allow up to three weeks for fabrication as these are individually handmade to order. 

Each pair is handcrafted per order. Please understand that there may be slight variations in the patterns because of this, which is really part of the beauty as each piece is unique.