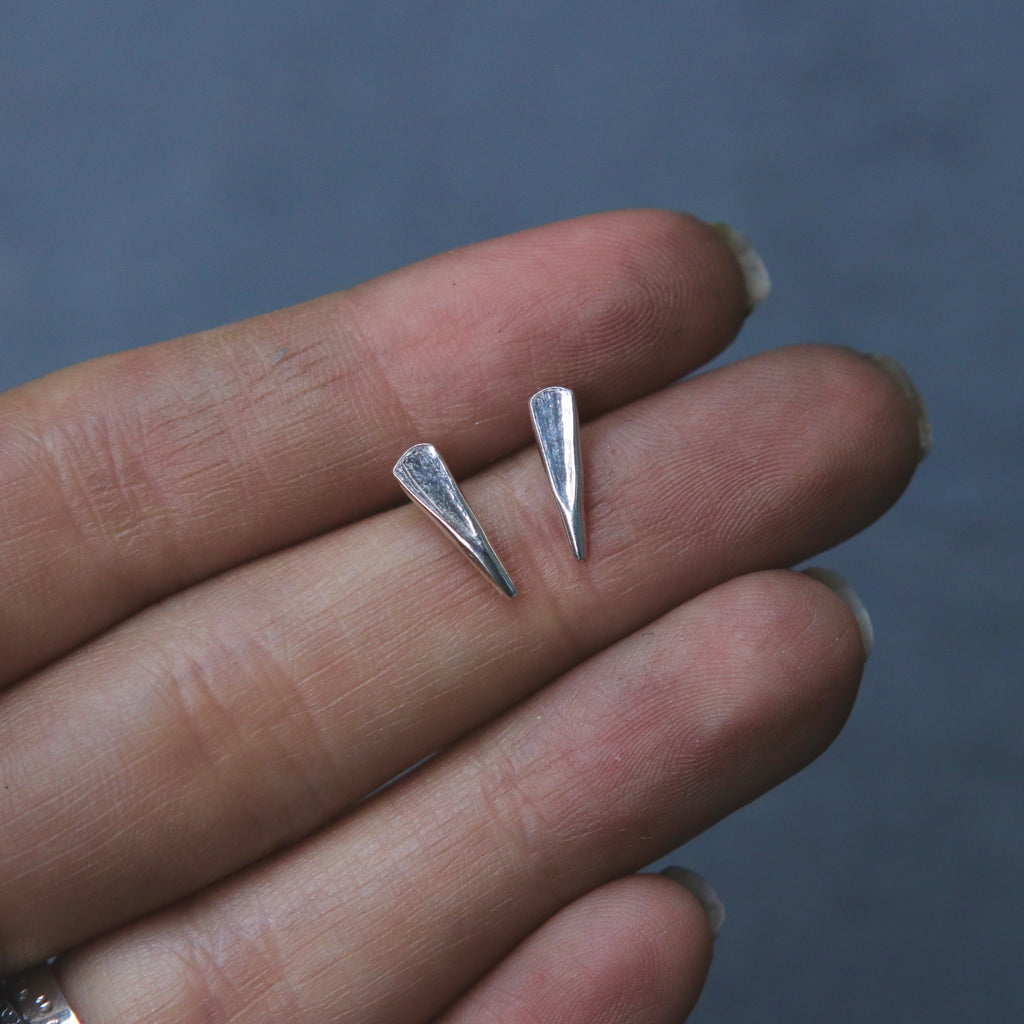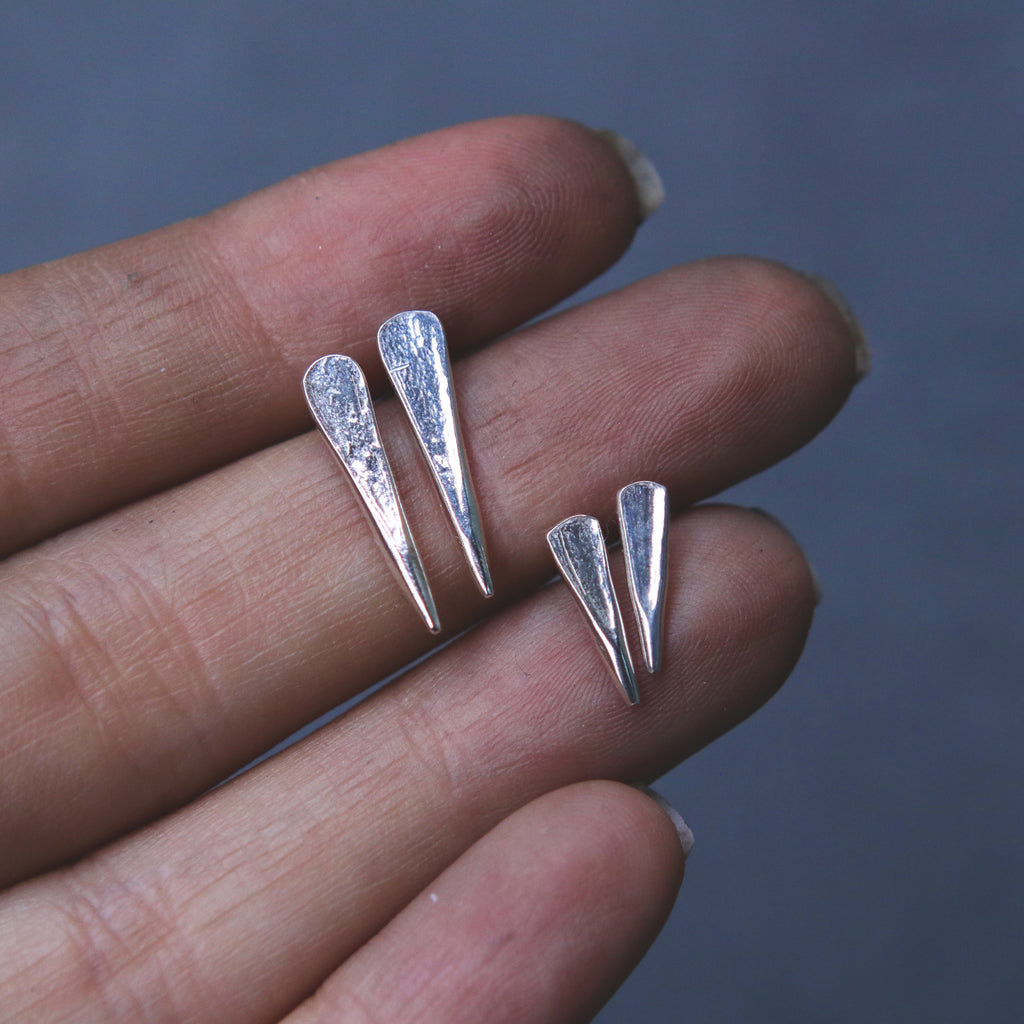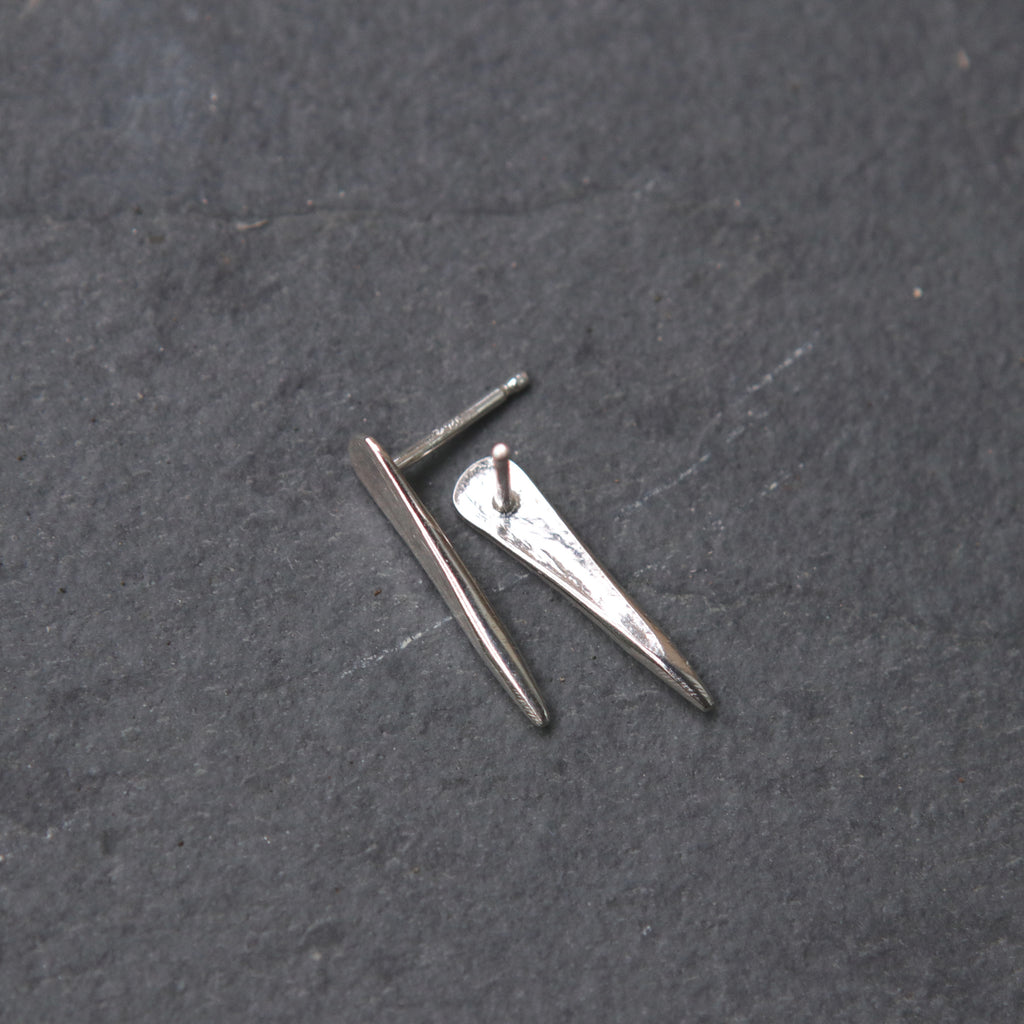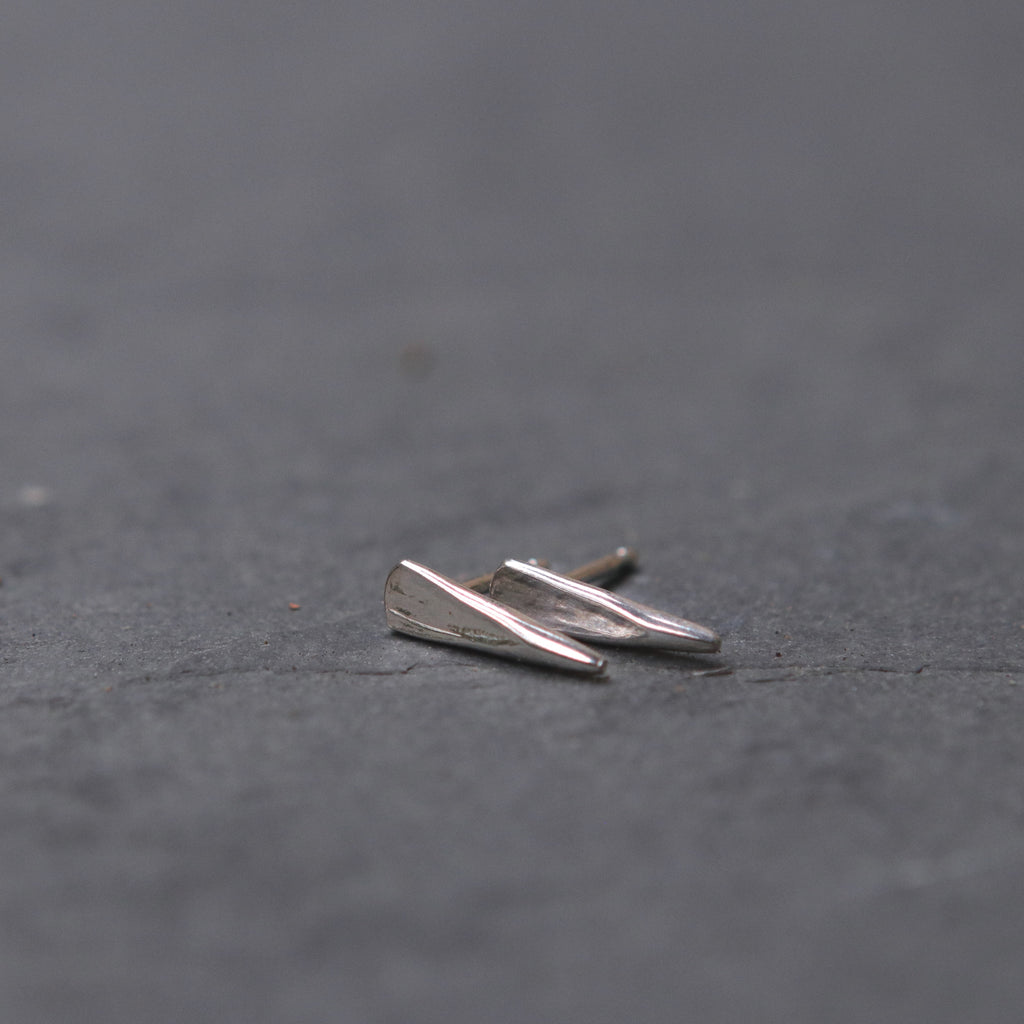 $ 60.00
$ 75.00
Thorn Stud Earrings *Limited*
Every day studs with raw silver texture, glinting polished finish. These studs were hand formed, textured and carved to resemble thorns from a rose bush. Perhaps in some enchanted far away land? Perfect daily wear studs, and would look pretty epic layered with others if you have multiple piercings!
Medium Thorn Studs measure approximately .70 of an inch
Short Thorn Studs measure approximately .50 of an inch
<><><><><><><><><>

Ready to ship. 

Each pair is handcrafted per order. Please understand that there may be slight variations in the patterns because of this, which is really part of the beauty as each piece is unique.