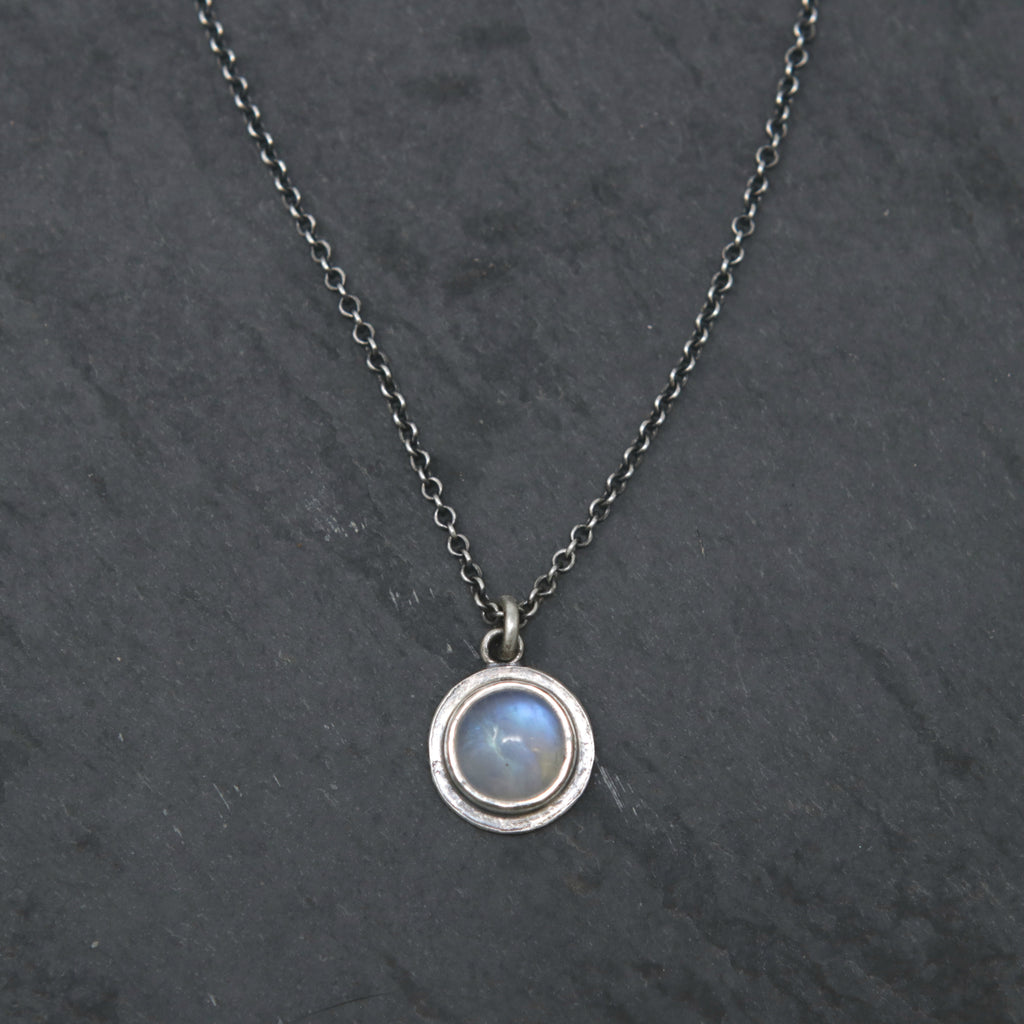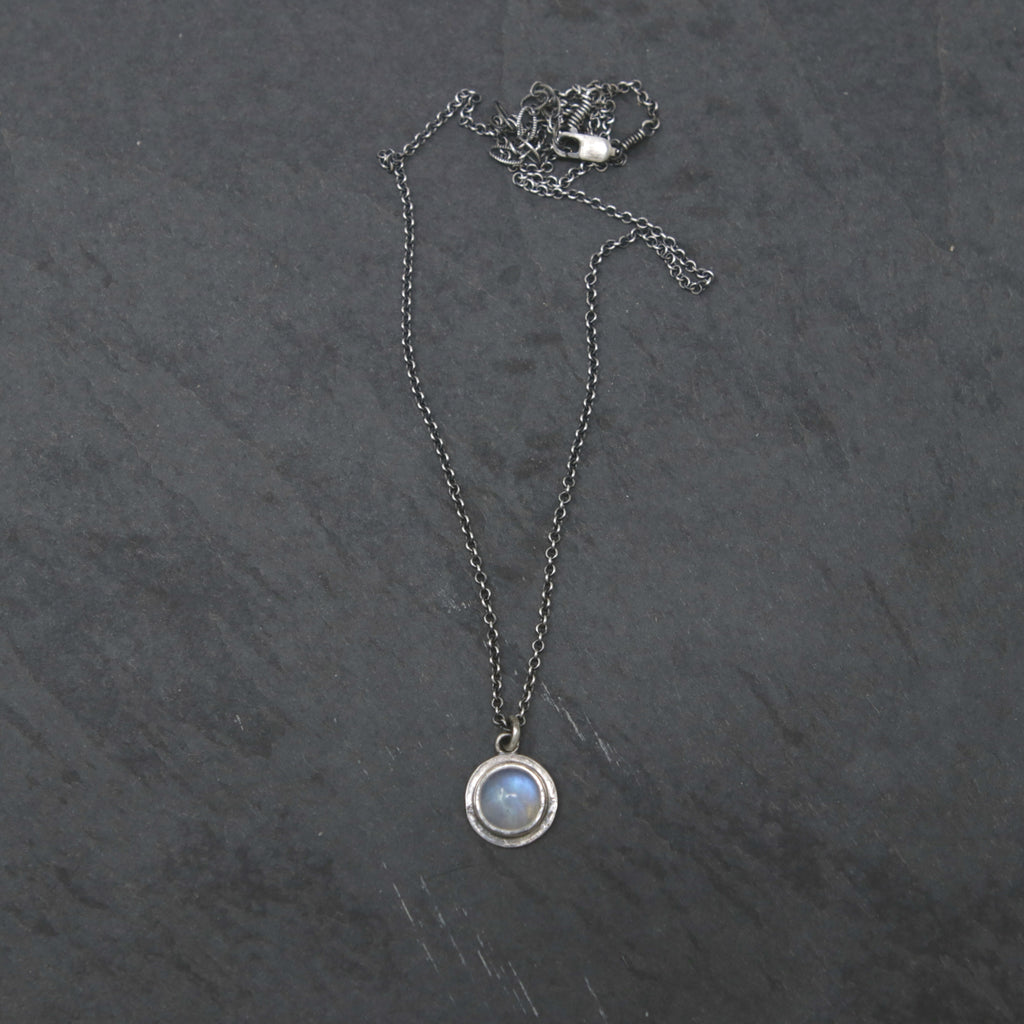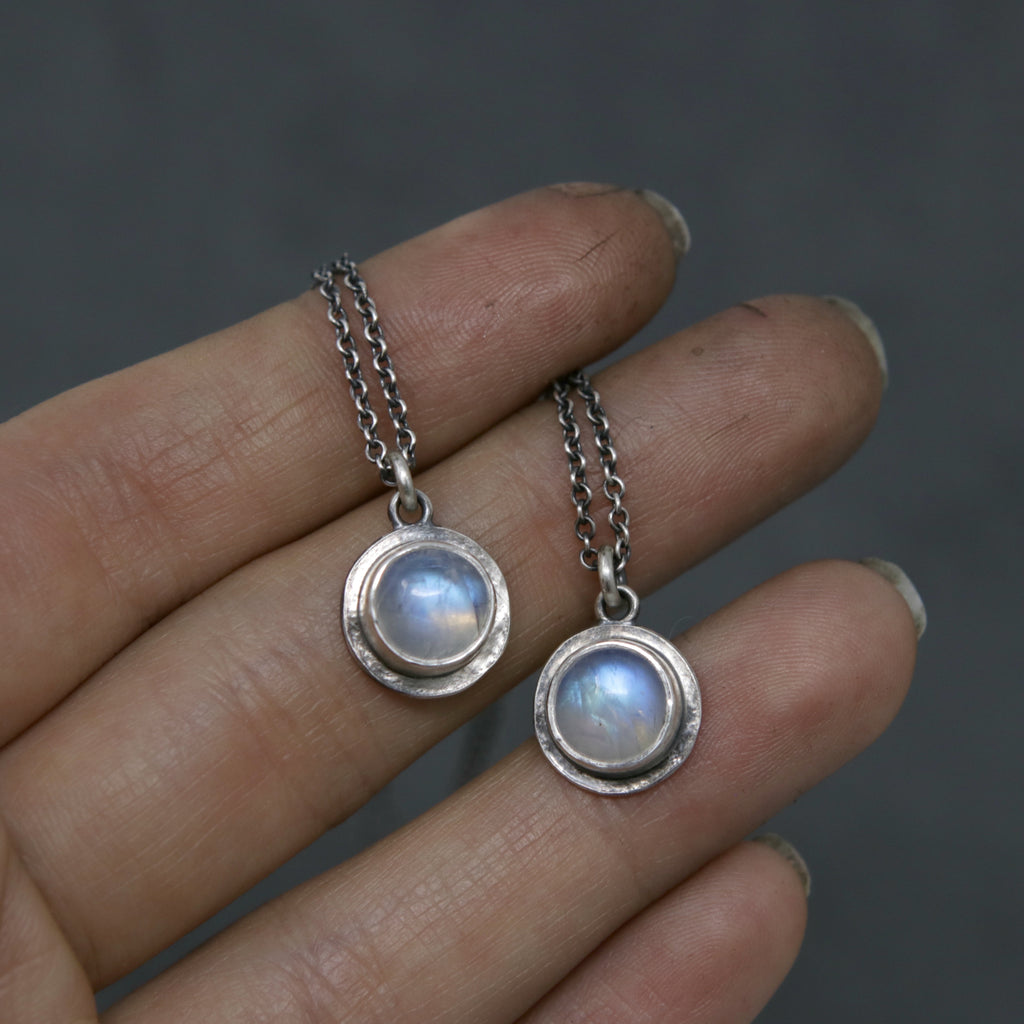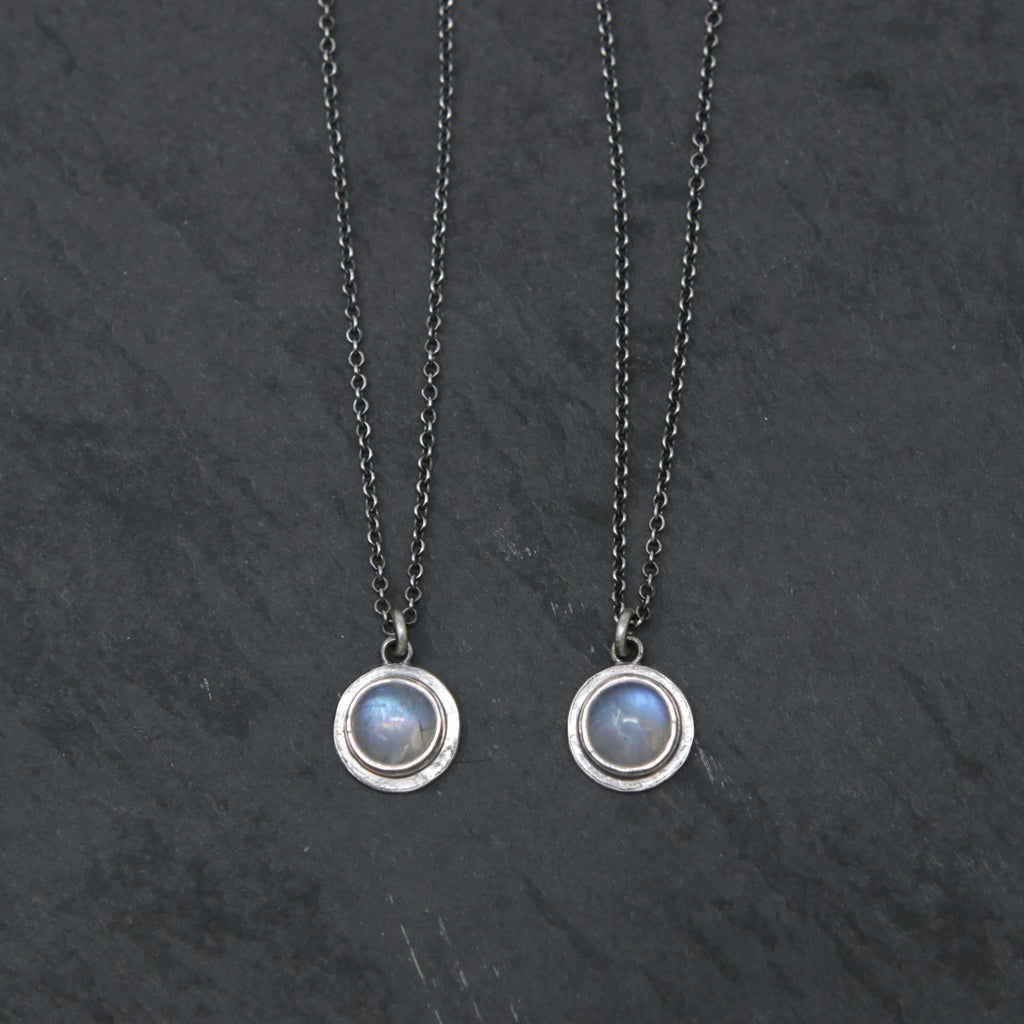 $ 120.00
$ 0.00
Round Moonstone Petal Pendant *Limited
Cute round moonstones are set into these Rose Petal Pendants. The metal halo is organically texture so that the stone appears to be resting on a petal of silver. Entirely made by hand using traditional techniques, finished in a rustic oxidized style. For smaller stones, they have vibrant blue flash across the entire surface Would later well with other pieces.
16-18 inches in length
<><><><><><><><><><><><><><><><>
As this is a finished piece that is ready and waiting to find a neck to adorn, this will ship out to you in 2-3 business days. While all the stones I use are of the same high quality as the one's photographed, they are natural and do have slight variations from one to the next in terms of color and pattern. Please expect (and celebrate) the beauty in that when ordering. Each is as unique as a fingerprint!