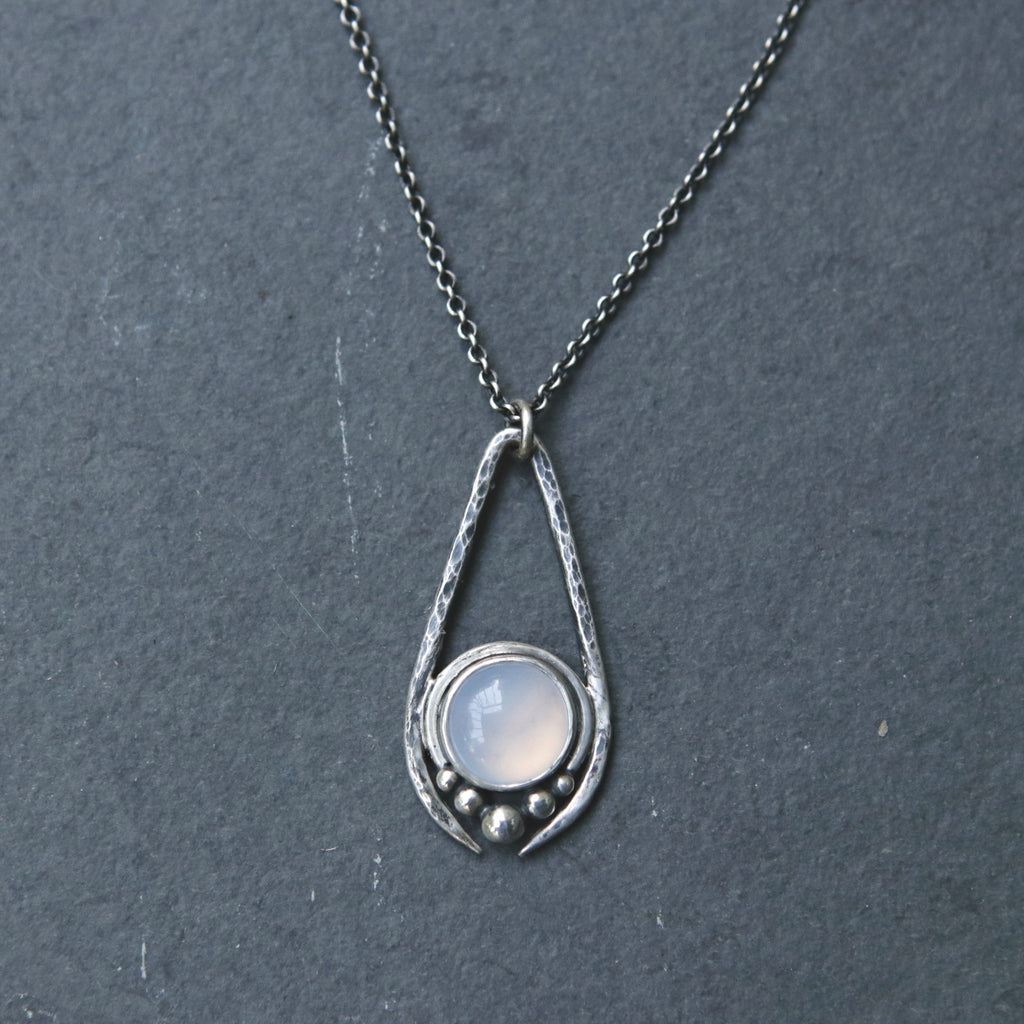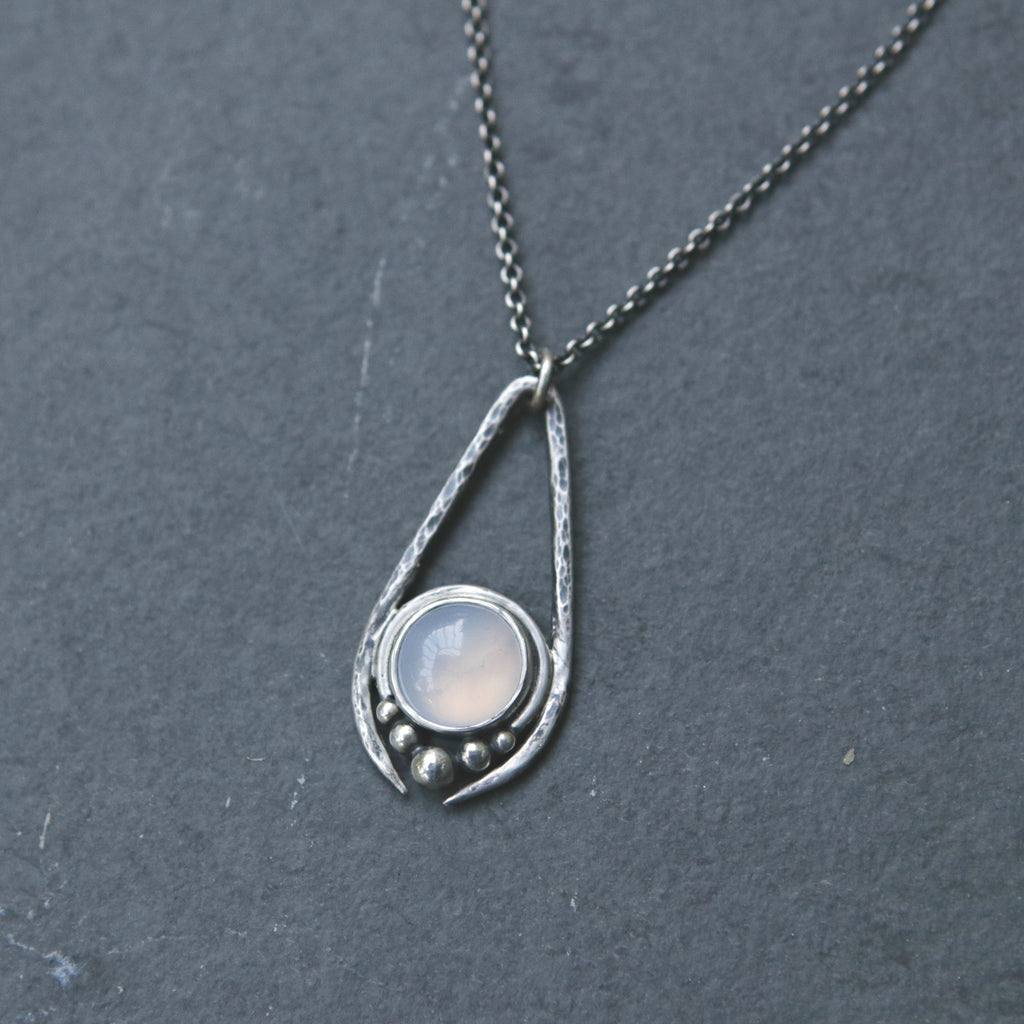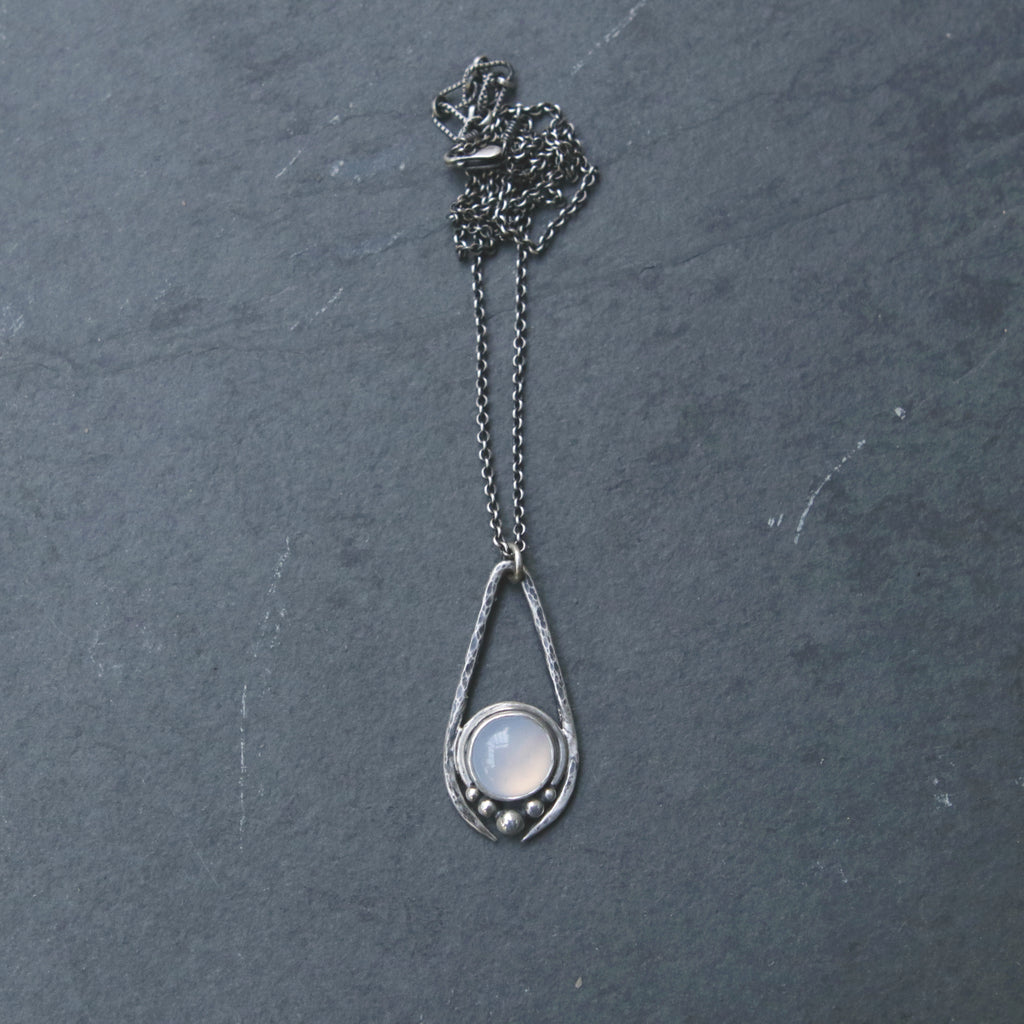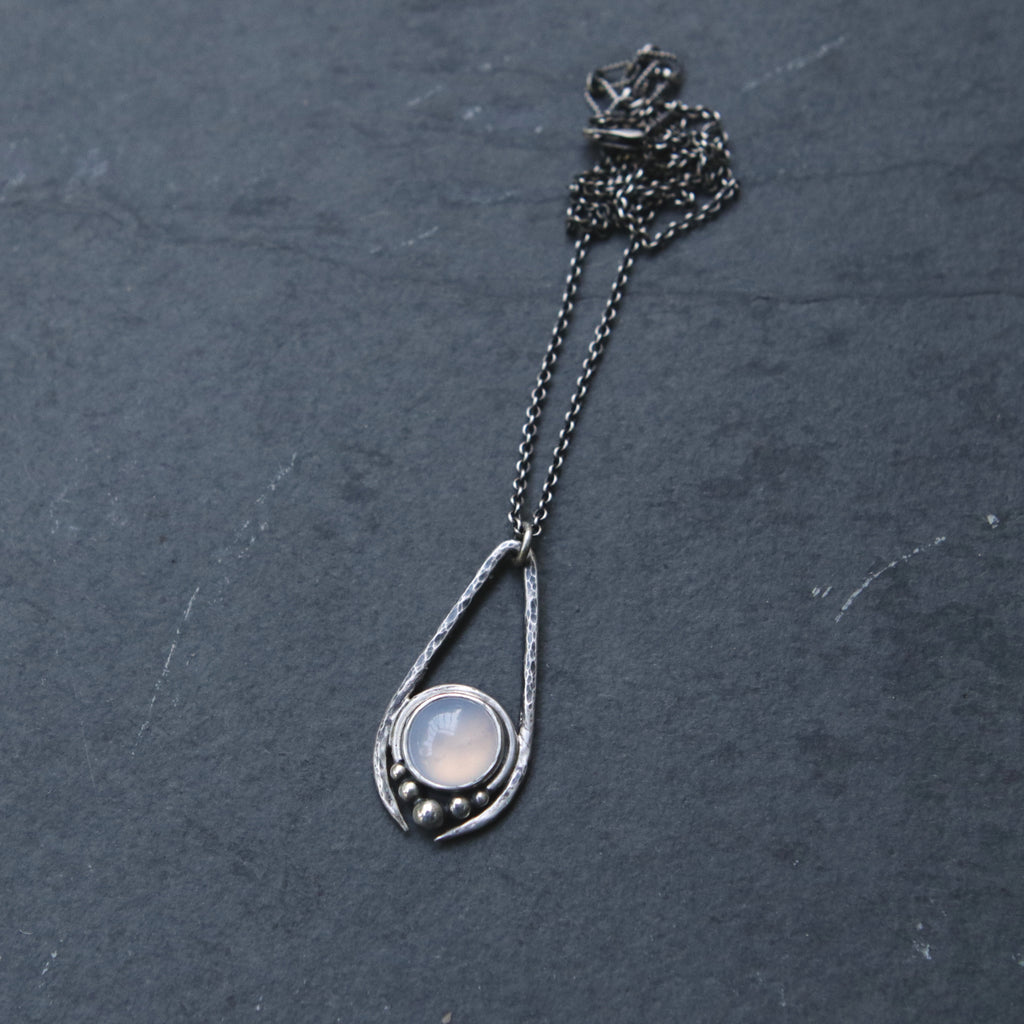 $ 220.00
$ 0.00
Blue Chalcedony Artemis Necklace *Last One*
Inspired by the Ancient Greek Goddess of the hunt and wilderness, the Artemis necklace has a set of claws or spears grasping a stone at its center.

This Artemis Pendant with misty natural Blue Chalcedony that is hand set in fine silver and decorative sterling setting. This is a mid sized piece, but has a nice weight and beautiful form on the neck. The whole piece is oxidized and brush finished to a bring out the details.
Just two available
Chain length is an adjustable 18-20 inches, with a nicely weighted decorative extender chain that actually looks attractive if it happens to slip forward while worn. Gives that asymmetrical look (but of course can be left in the back if desired). Chain ends have been hand woven
<><><><><><><><><><><><><><><><>
As this is a finished piece that is ready and waiting to find a neck to adorn, this will ship out to you in 2-3 days.