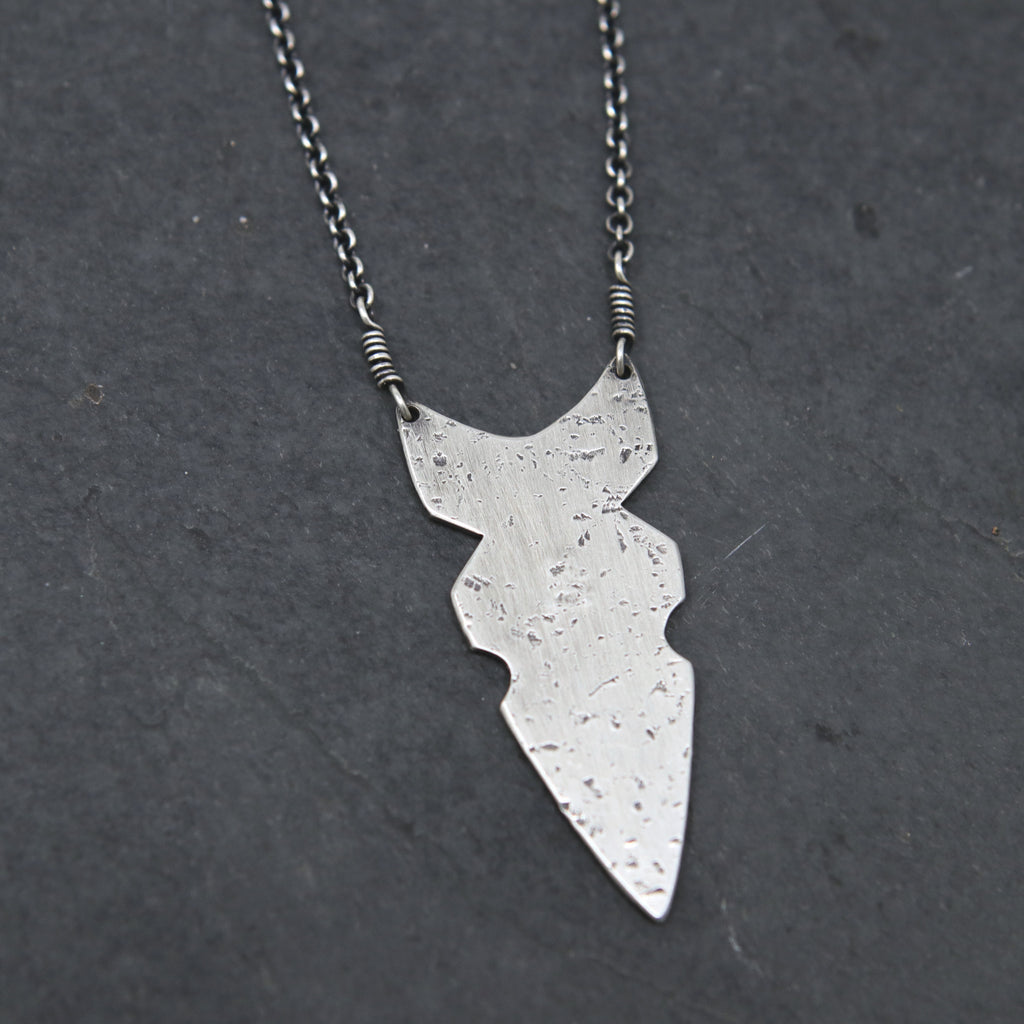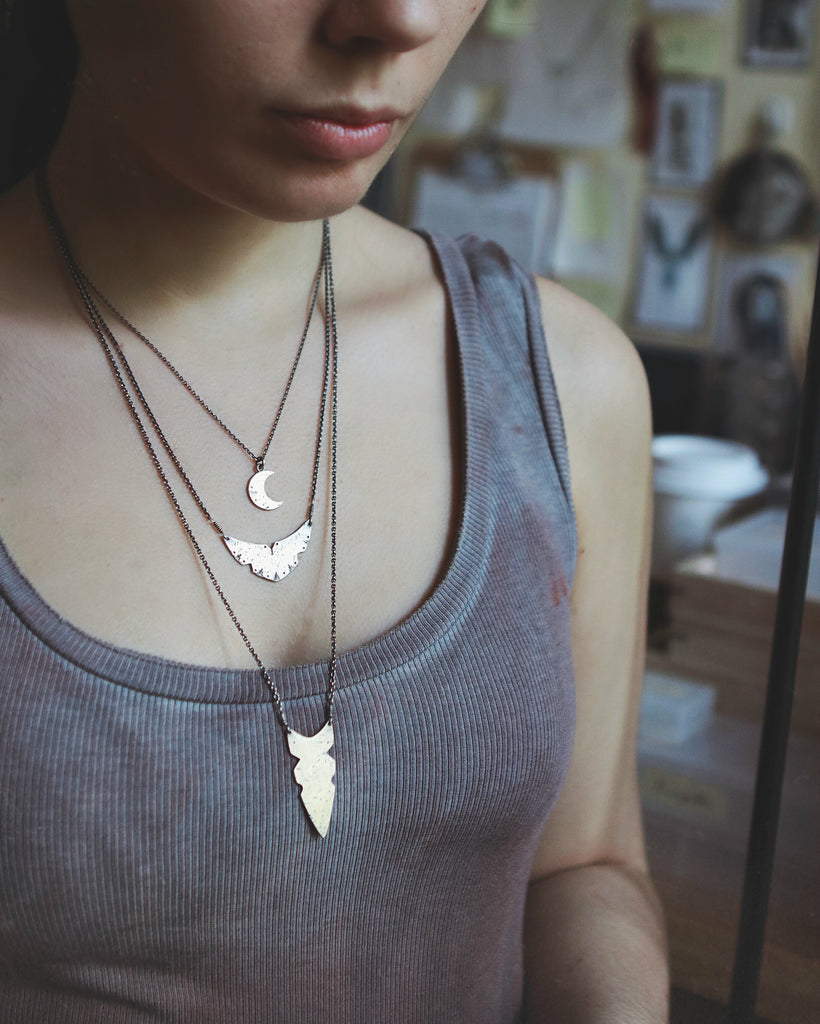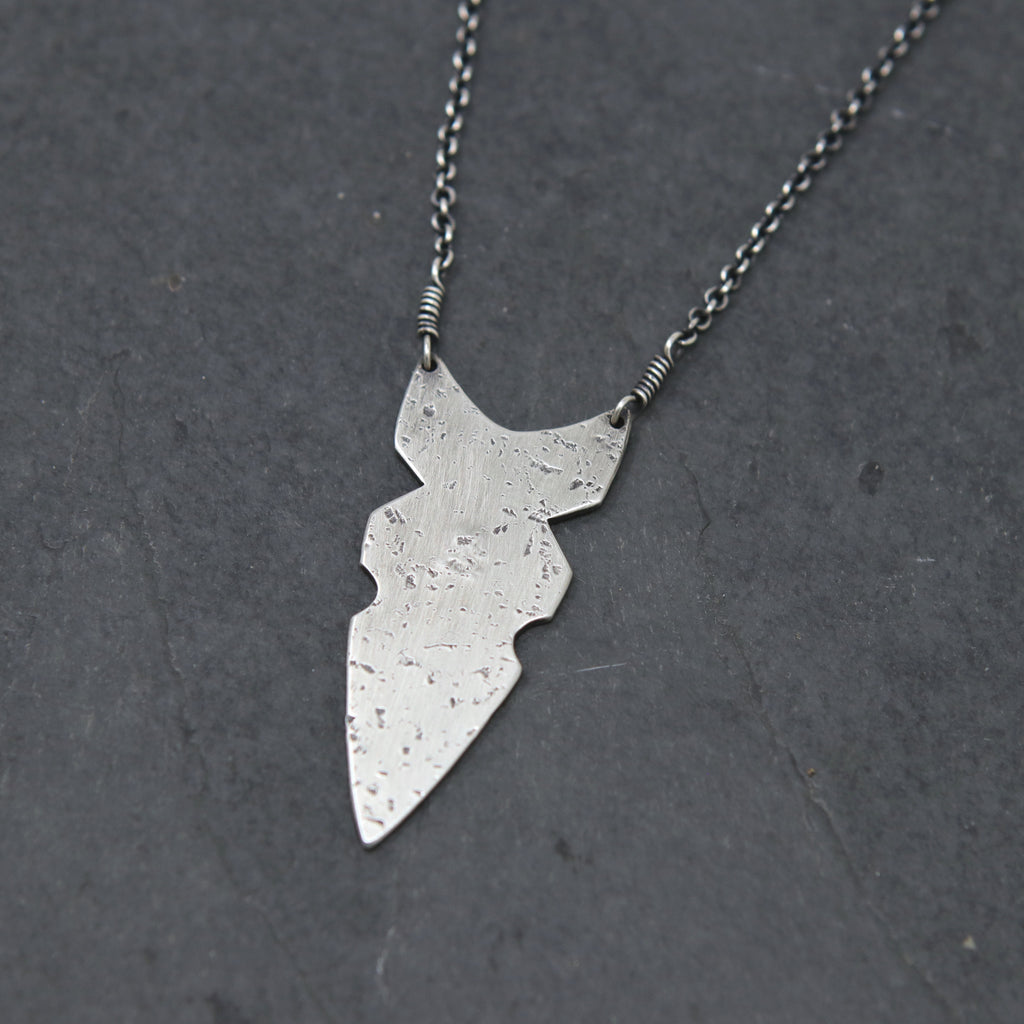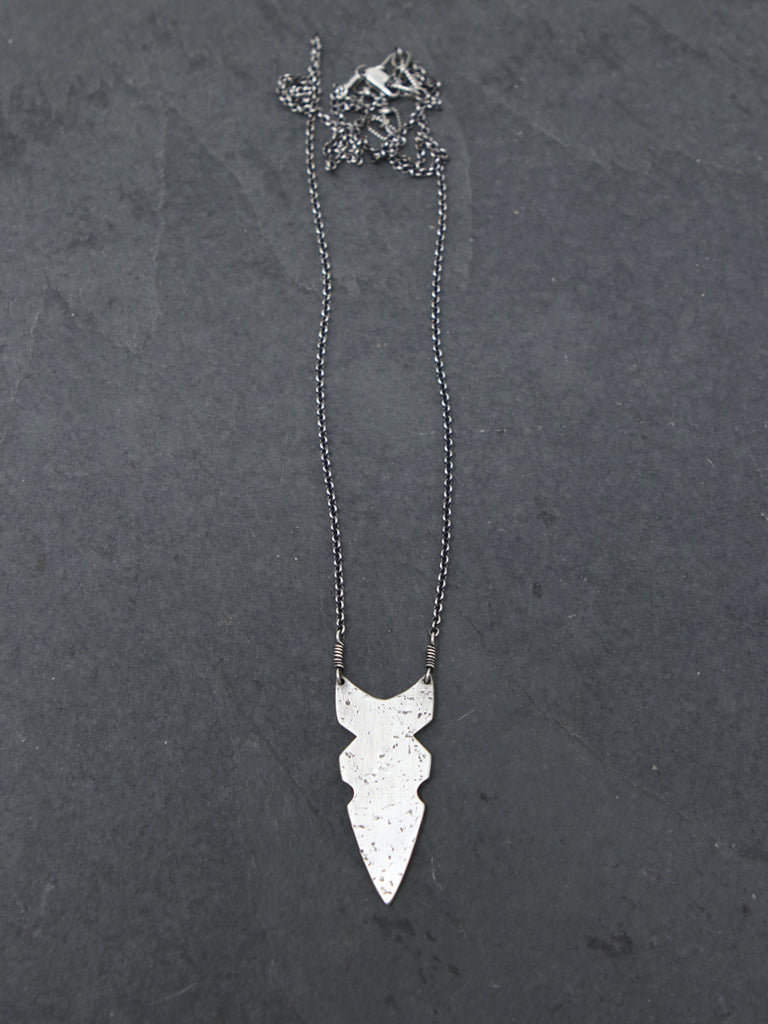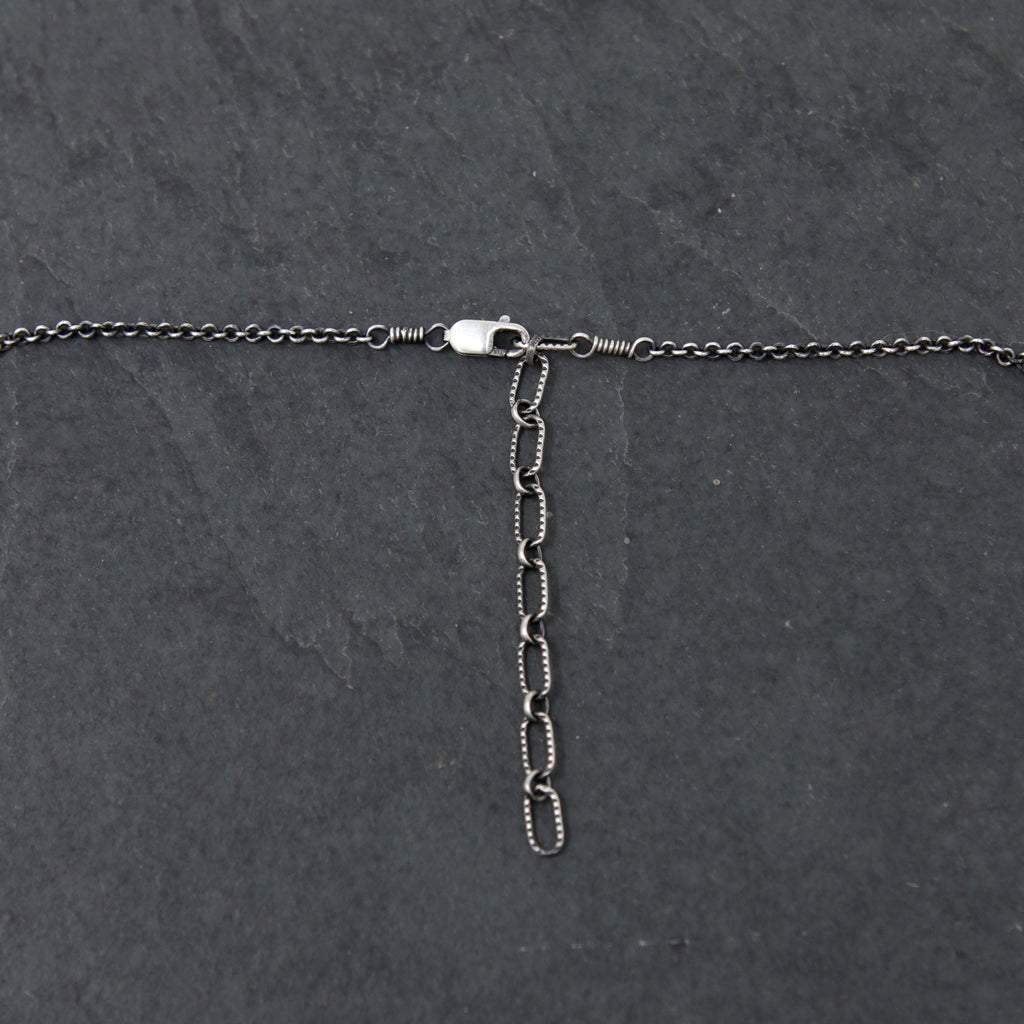 $ 175.00
$ 175.00
Nomadi Dagger Necklace
The new longer layering piece to the core collection! This piece is an echo of the Nomadi Earrings and is strung on a 22-24 inch chain with meticulously handwoven details. Solid Sterling Silver.
Pendant itself measures 1.5 inches long.
<><><><><><><><><>

These are ready to ship and ship out in 2-3 business days.

Each piece is handcrafted. Please understand that there may be slight variations in the piece when it comes to exact texture marks and stampings because of this, which is really part of the beauty as each piece is as unique as a fingerprint.