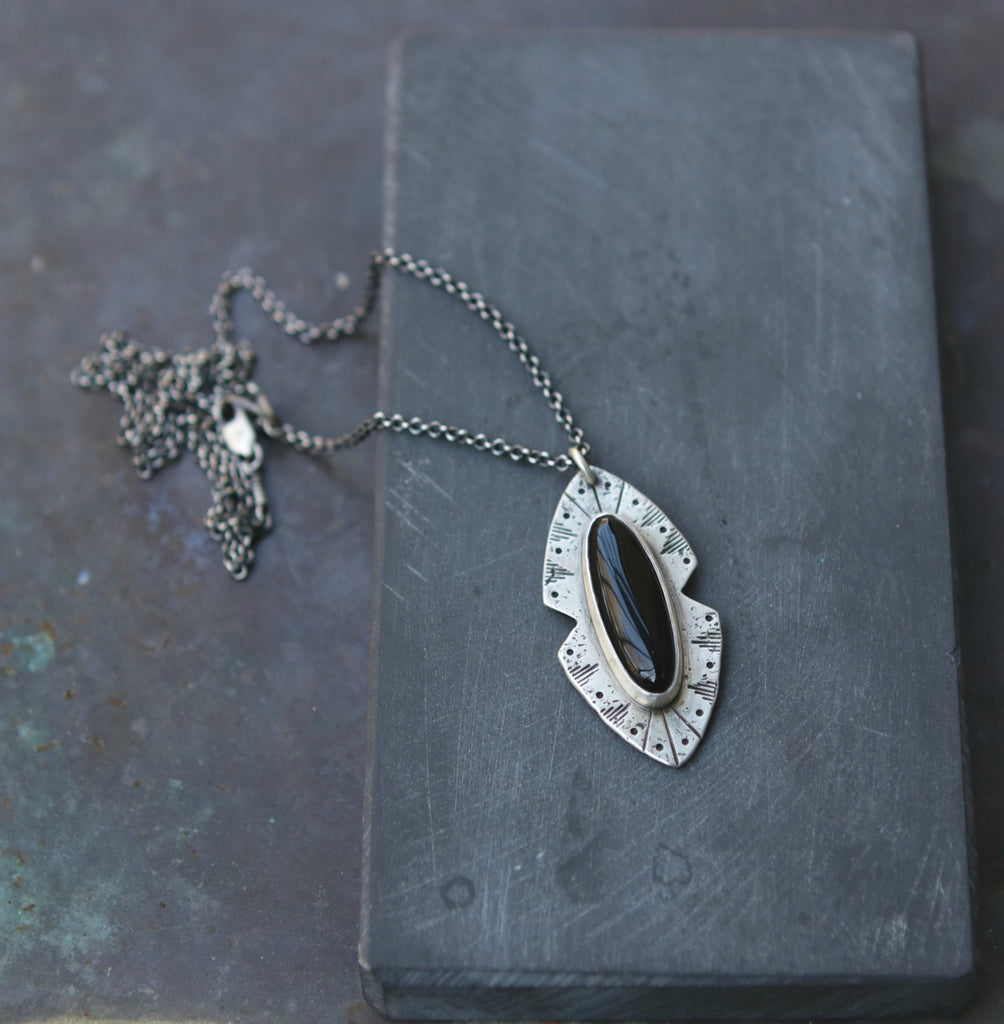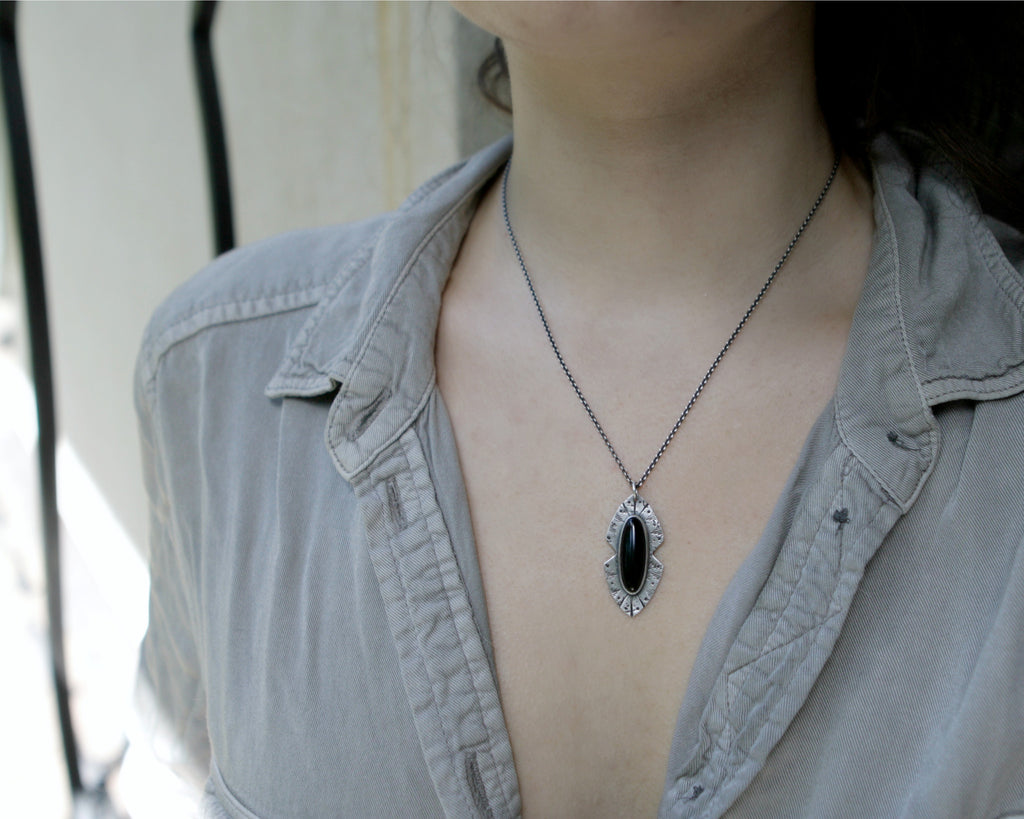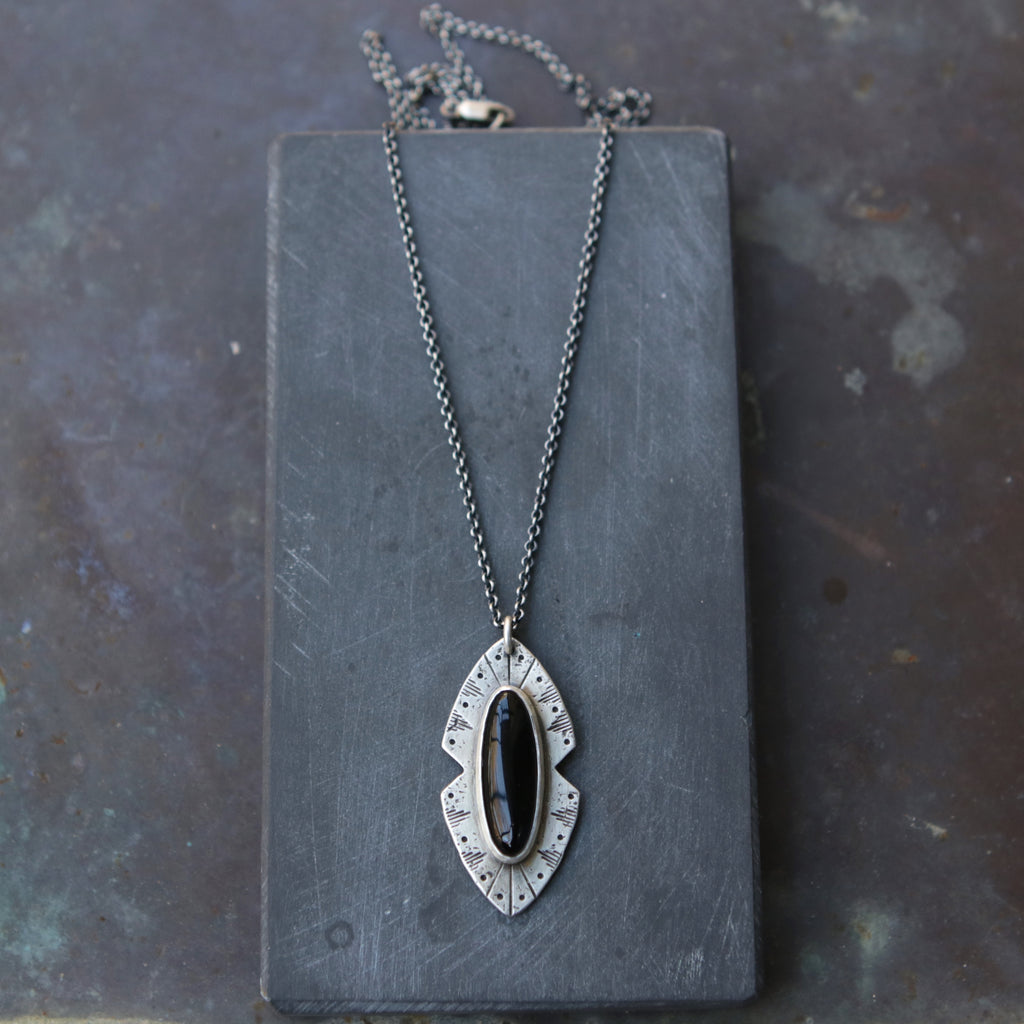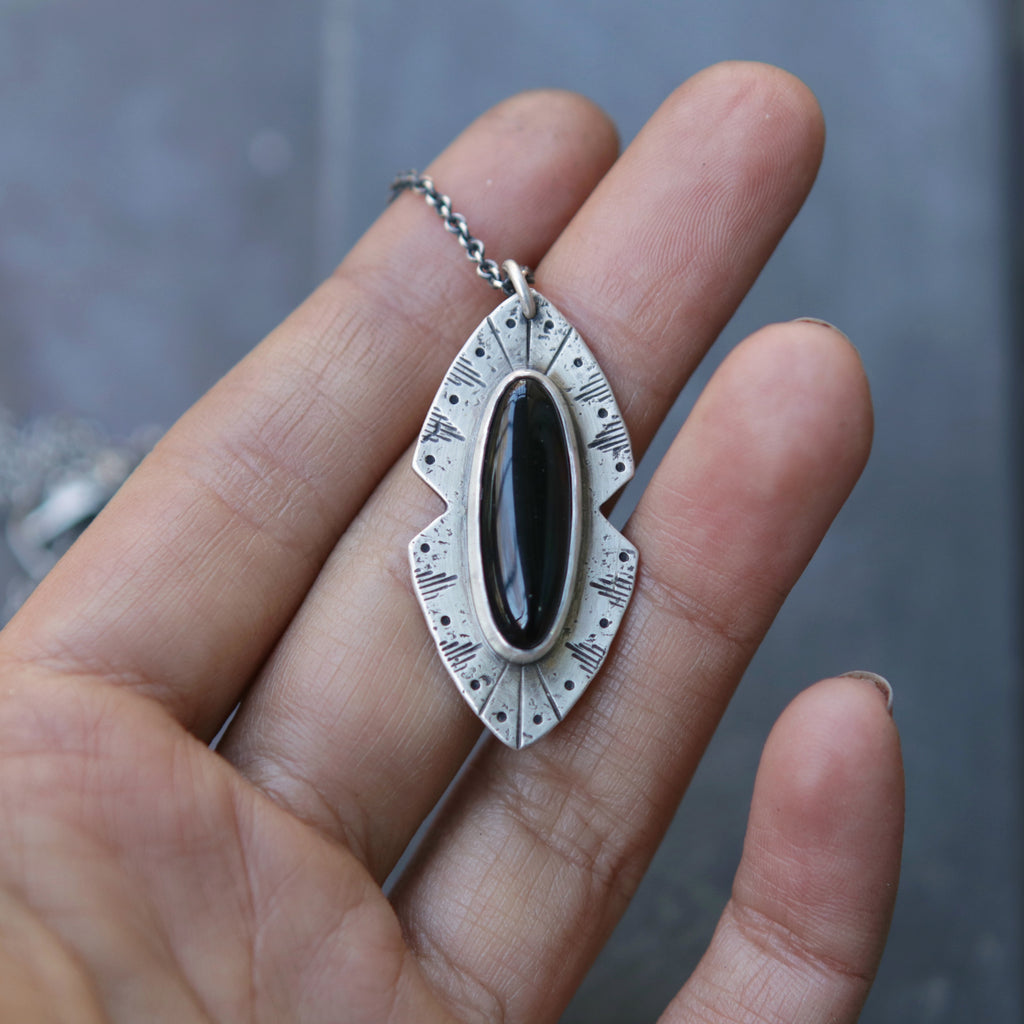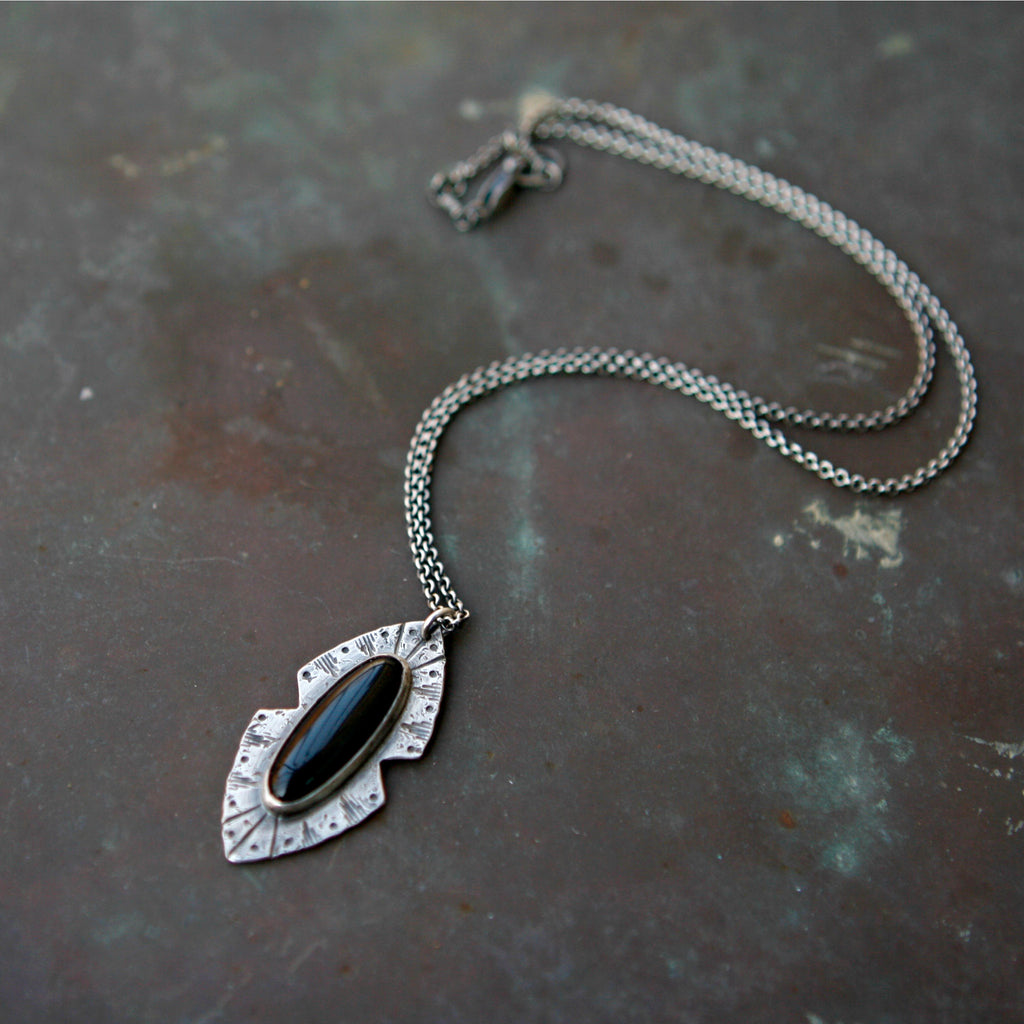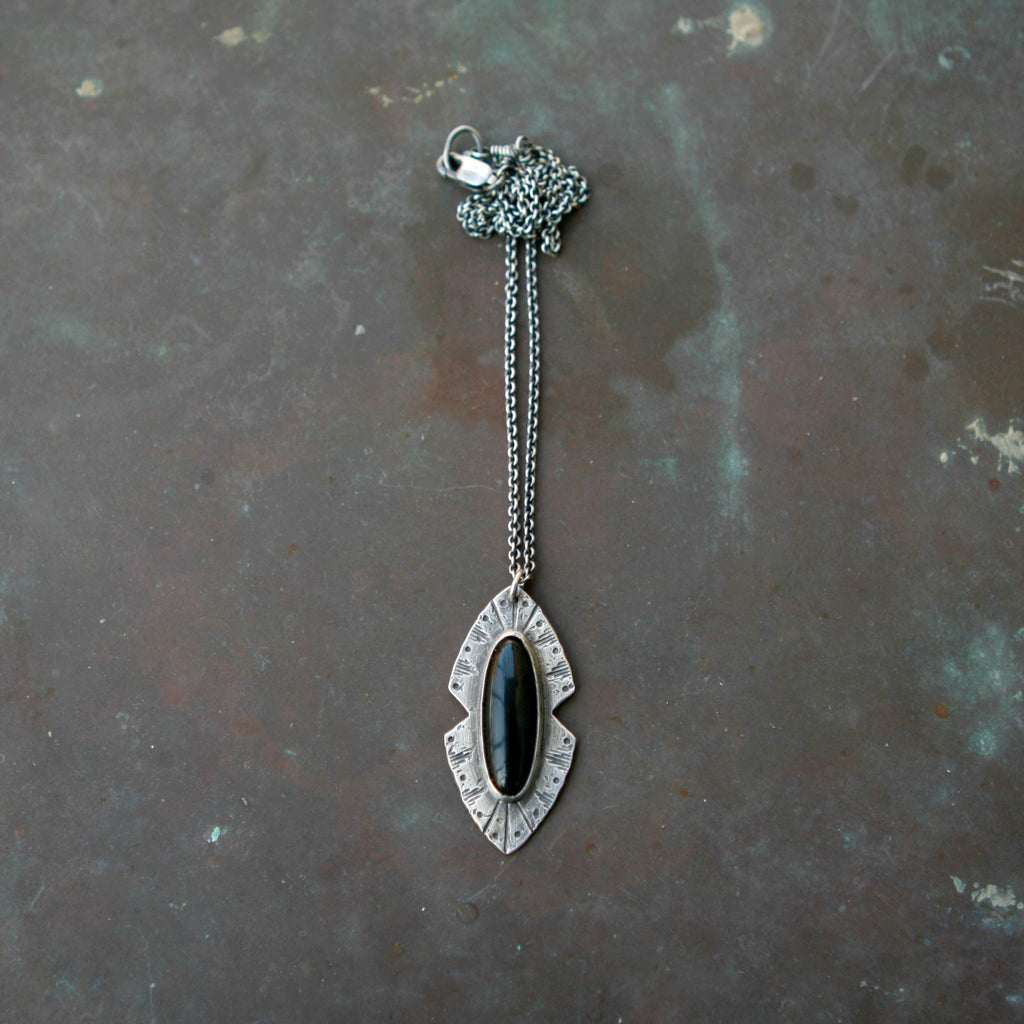 $ 250.00
$ 0.00
Rogue River Necklace in Onyx
An elliptical Onyx stone set into a radiating armor-like shield that really flatters the neckline. This piece is inspired by visualizations about what kind of talismans a Rogue wander of the woods might wear in their journey.
The piece is hand built from raw sterling before being textured and stamped. This necklace is finished in an oxidized patina to enhance the texture and give it that talismanic vibe. The pendant itself measures a bit under 1.5 inches long and is hung on a beautifully weighted sterling chain. The ends are wrapped in wire for extra strength and touch of the maker's hand.
Comes on 17 inch chain
<><><><><><><><><>

As this is a finished piece that is ready and waiting to find a neck to adorn, this will ship out to you in 2-4 days.