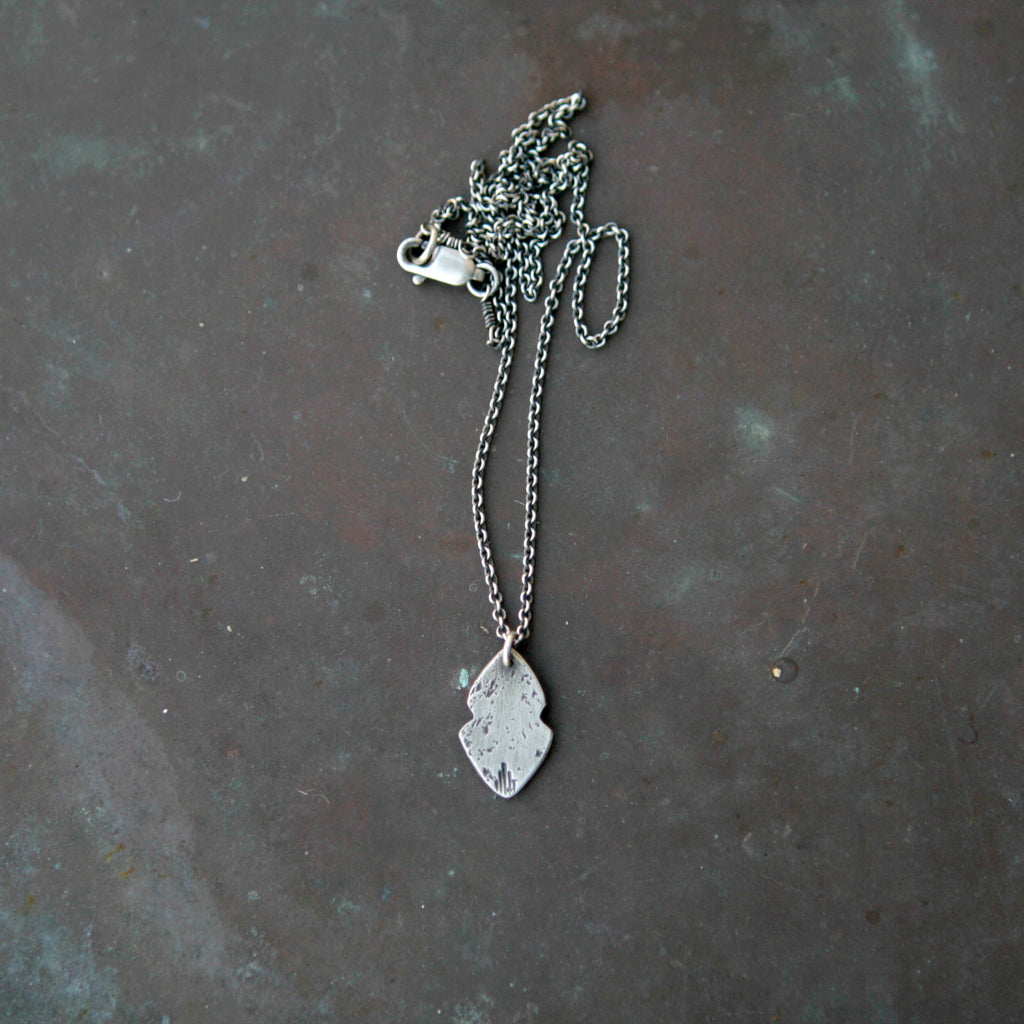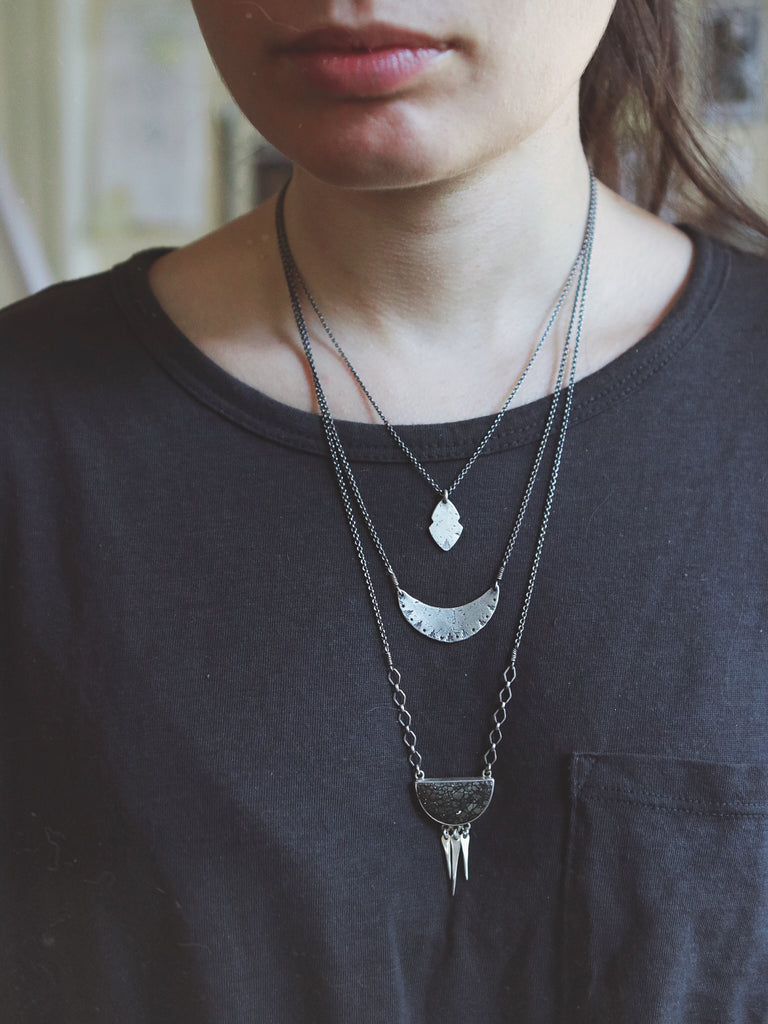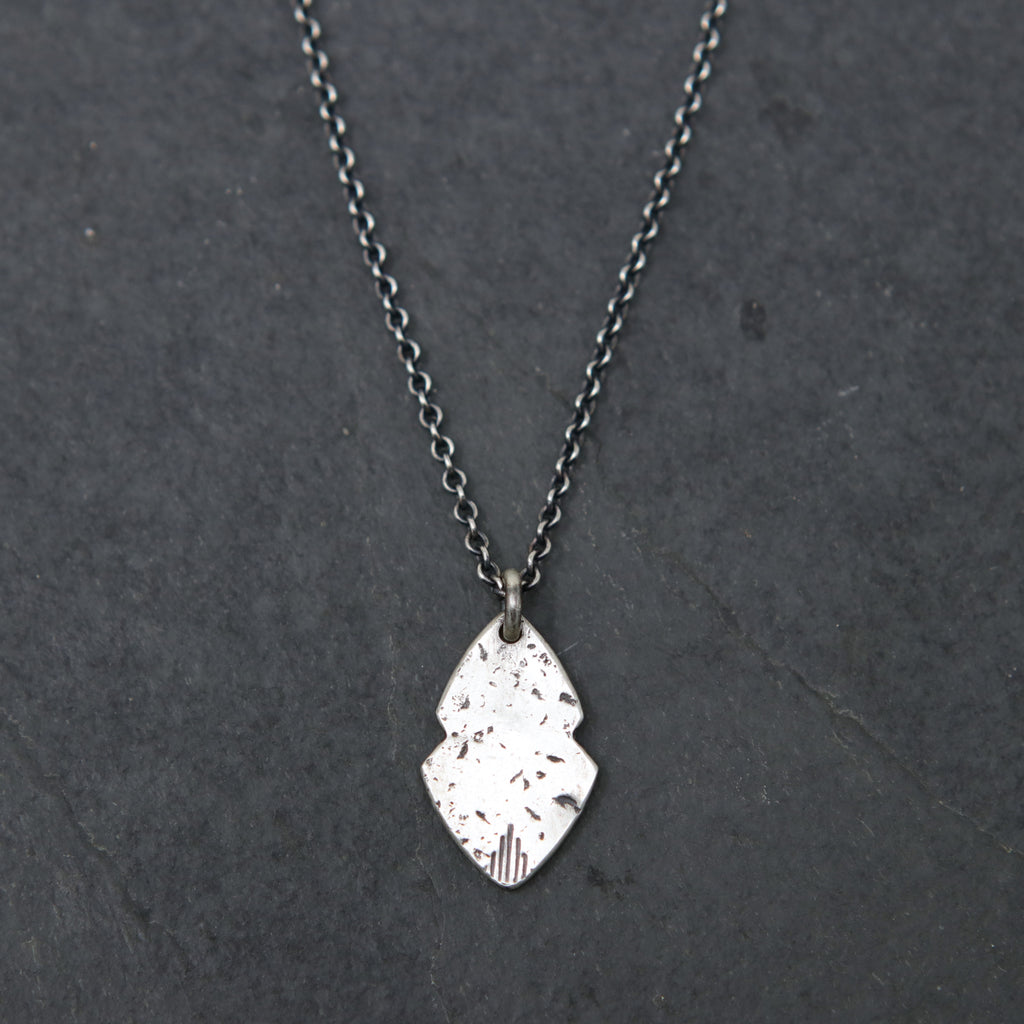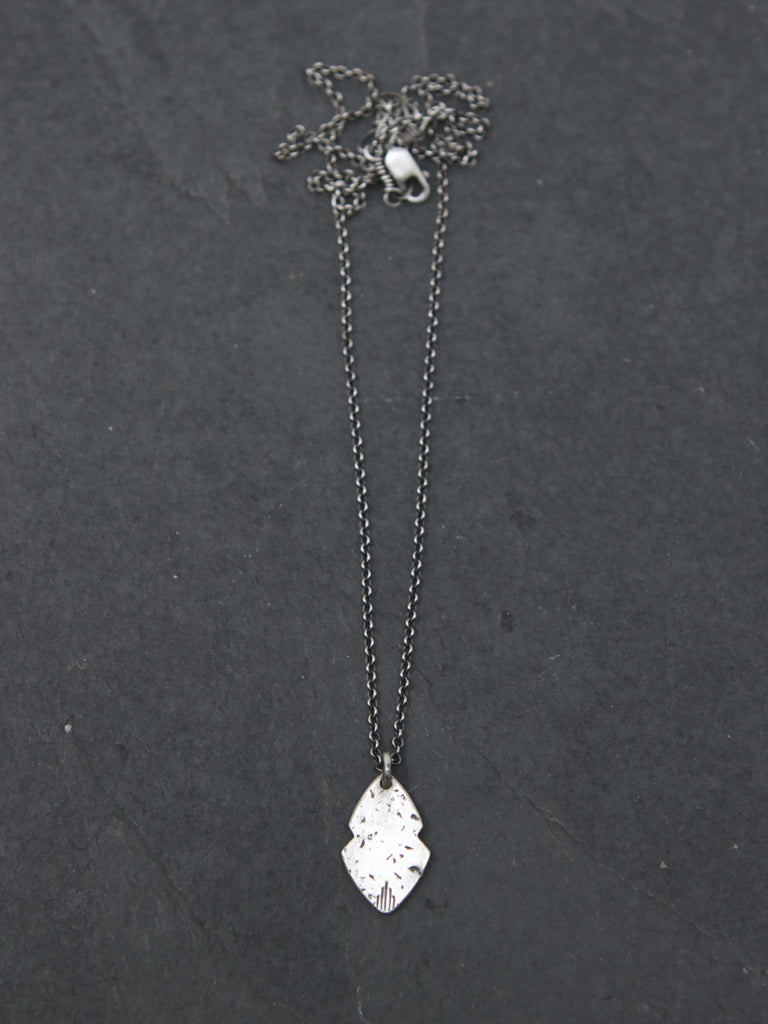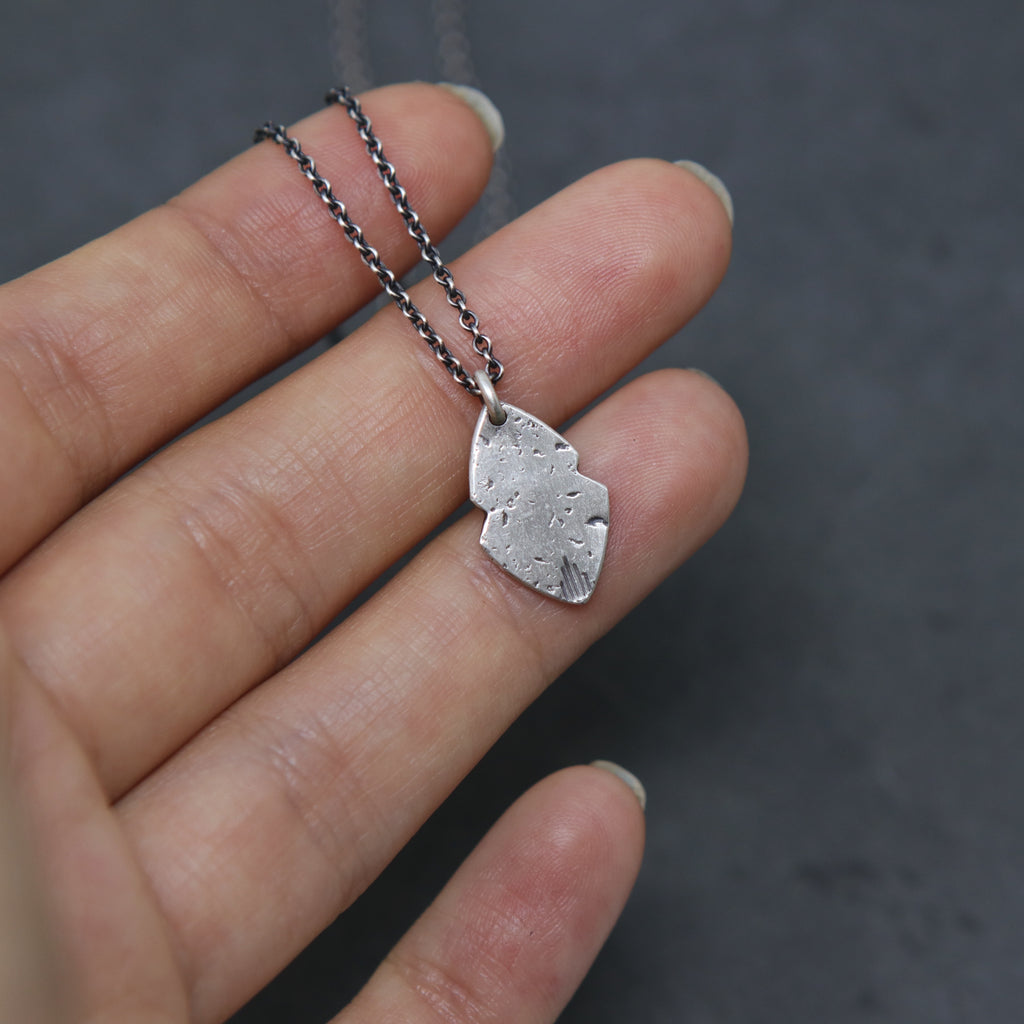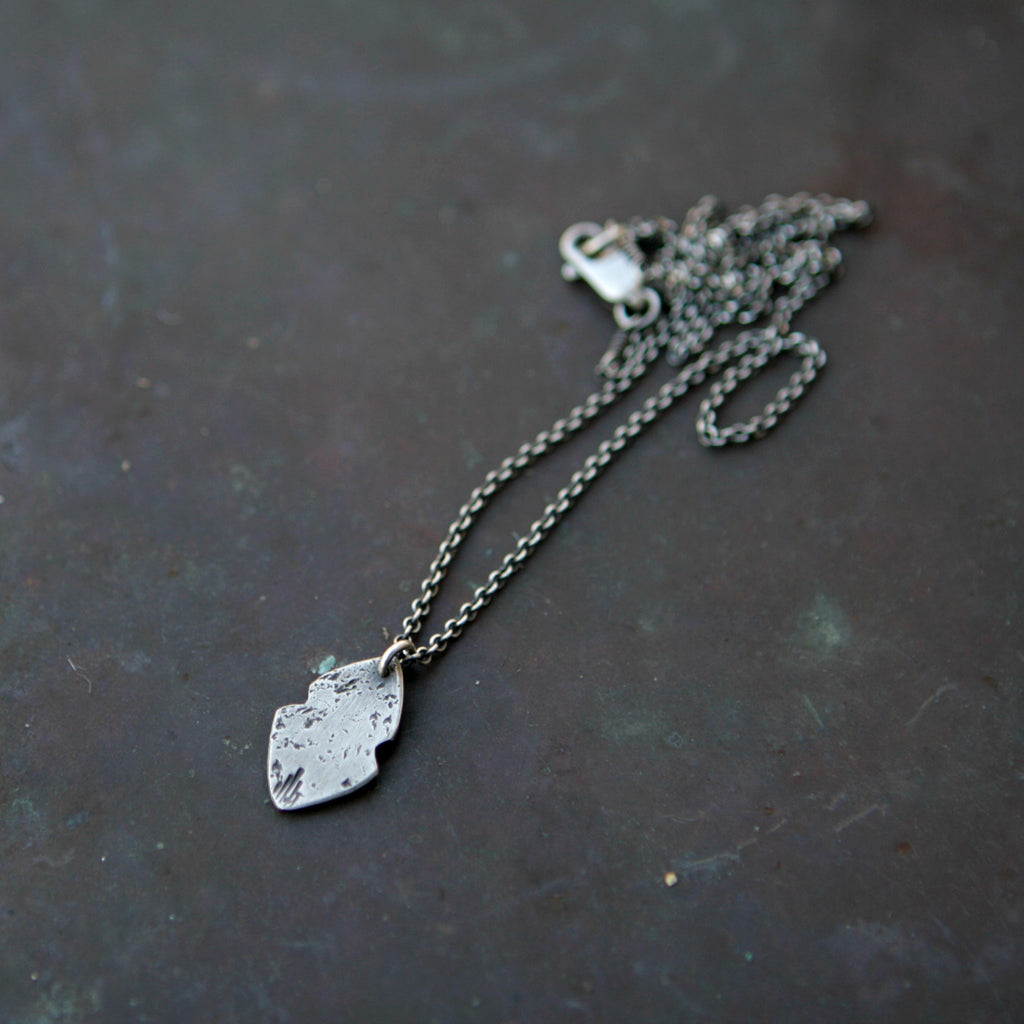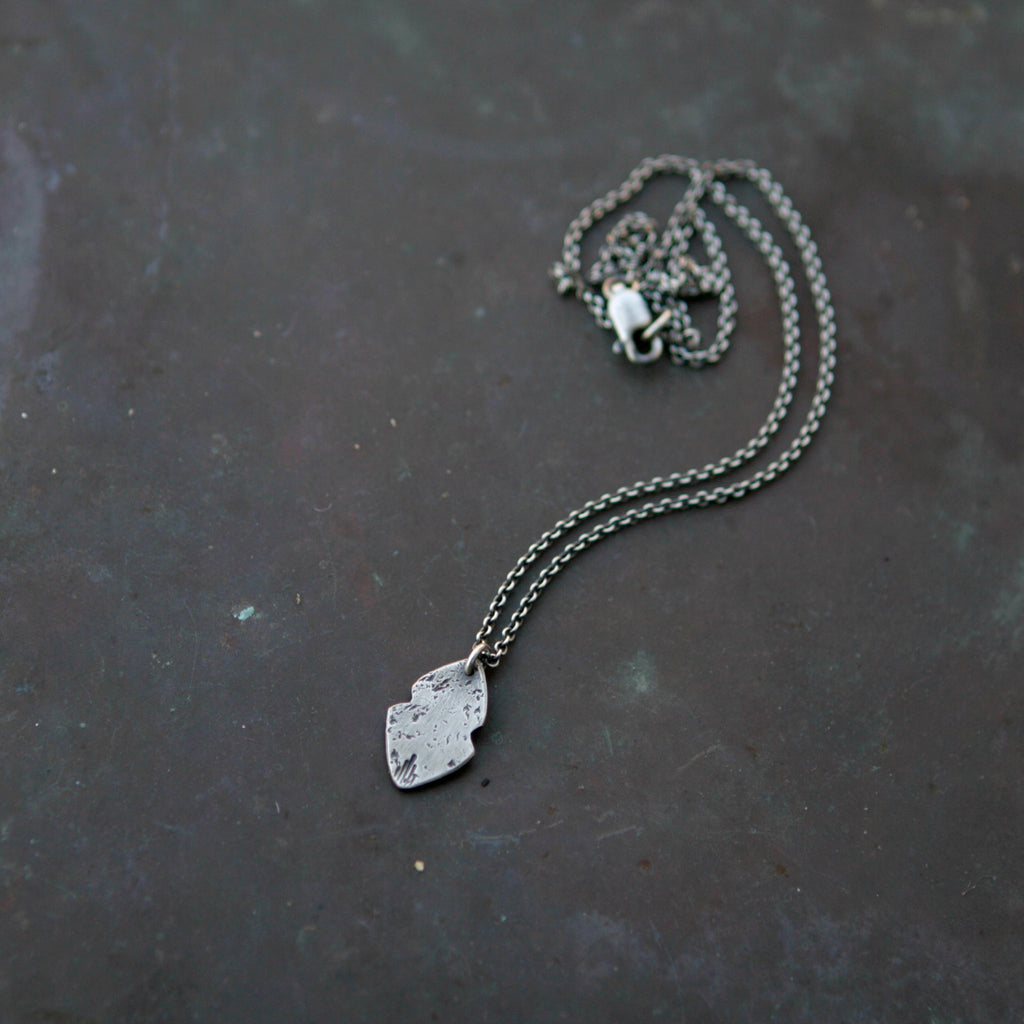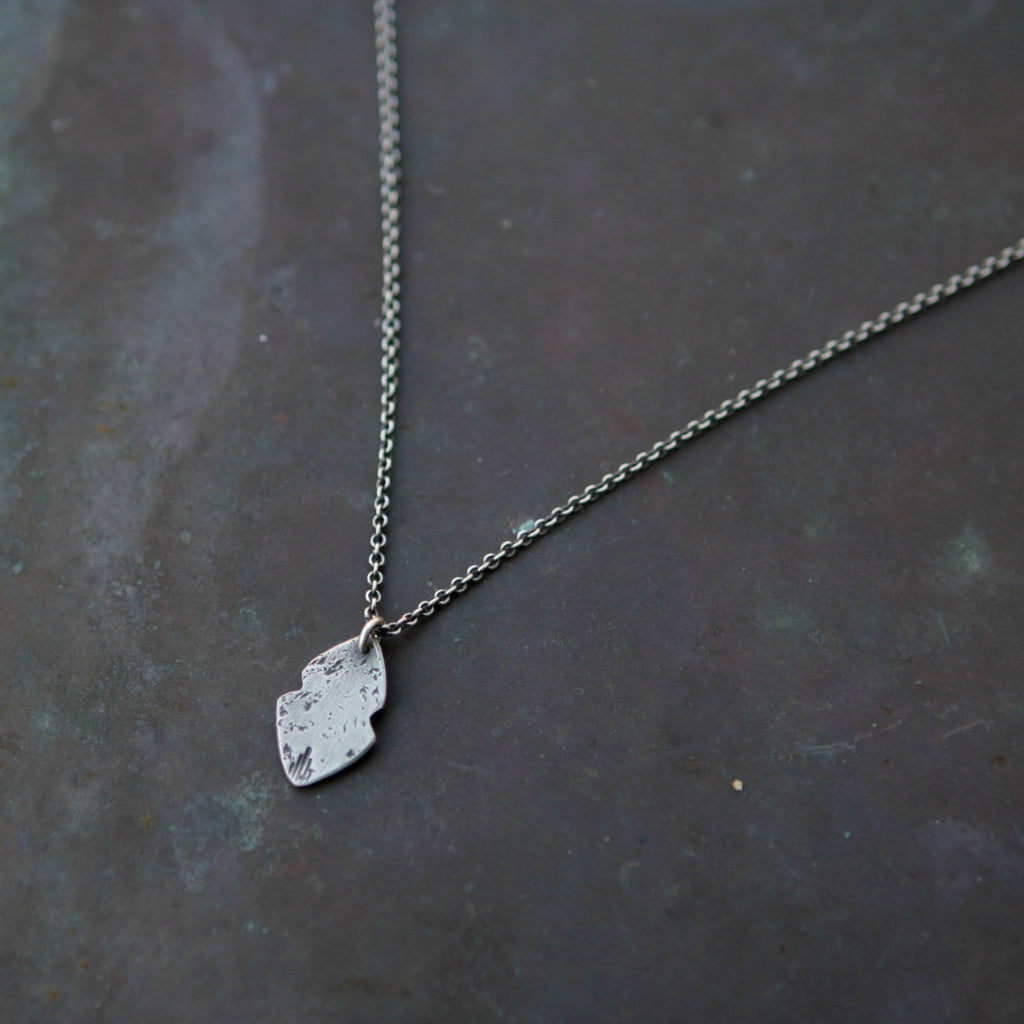 $ 95.00
$ 0.00
Spirit Spear Necklace
Charming necklace perfect for layering. I made this piece wanting something unusual like much of my line, but dainty so I can layer it up with my bigger pieces without making them compete for attention. Thus, the Spirited Spear charm necklace was born. Same organic texturing as much of my current line, hand-stamped detail and bewitching rustic finish. Edge and minimalism in one necklace. The chain is my absolute favorite chain. Beautifully weighted cable, just delicate enough but has a nice drape against the skin.

Each one is individually cut from heavy gauge sterling silver and carefully textured. No two are exactly the same due to the natural texturing process. Each one has the fingerprint of the moment it was made just for you.

Comes on 16-18 inch chain and the pendant itself is a bit less than 1/2 inch

<><><><><><><><><>

Each pair is handcrafted. Please understand that there may be slight variations in the patterns because of this, which is really part of the beauty as each piece is unique.