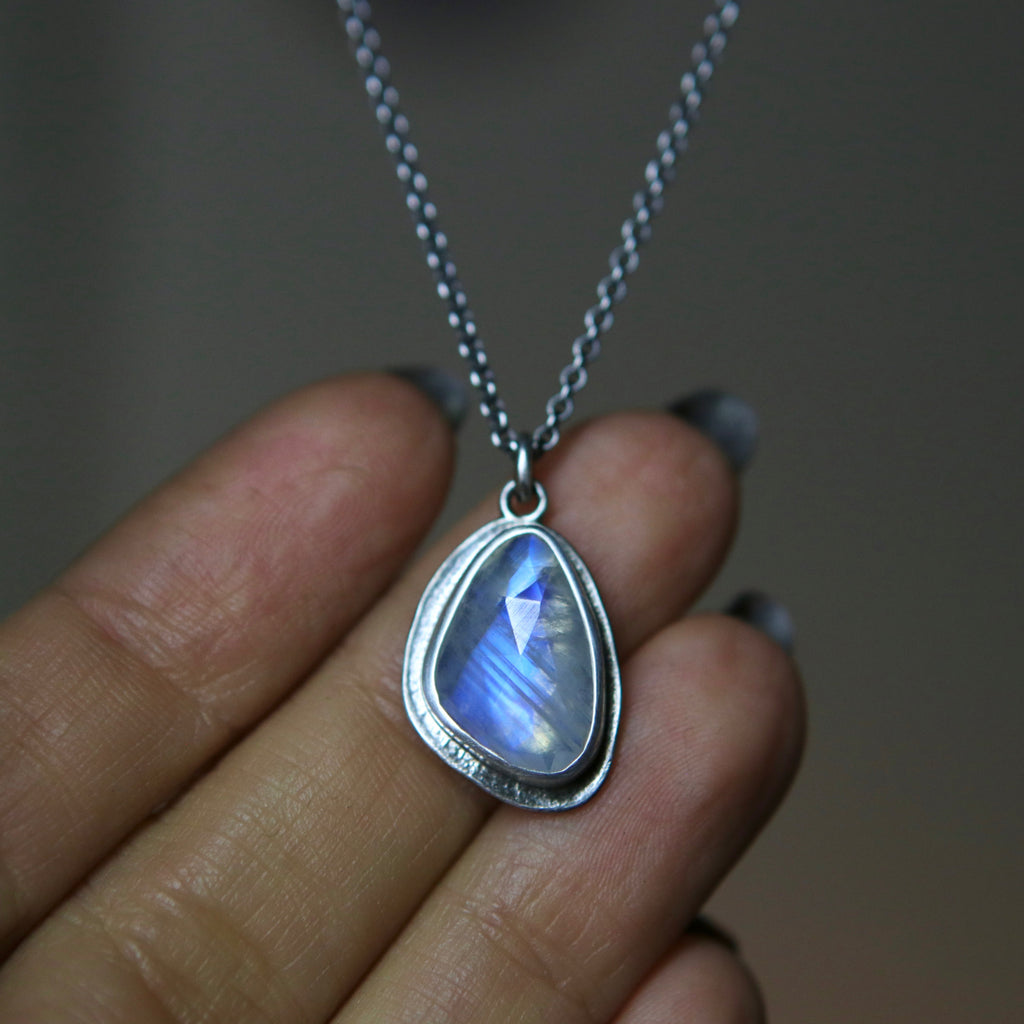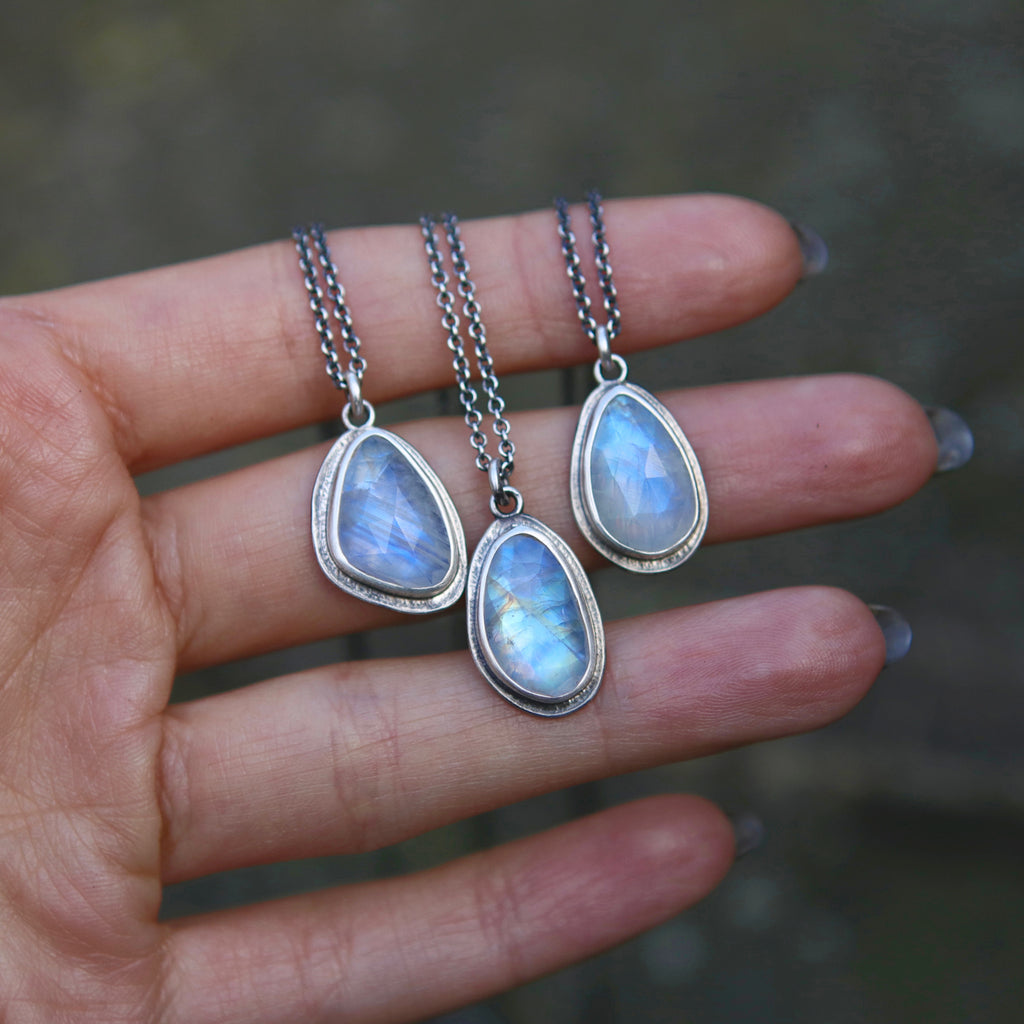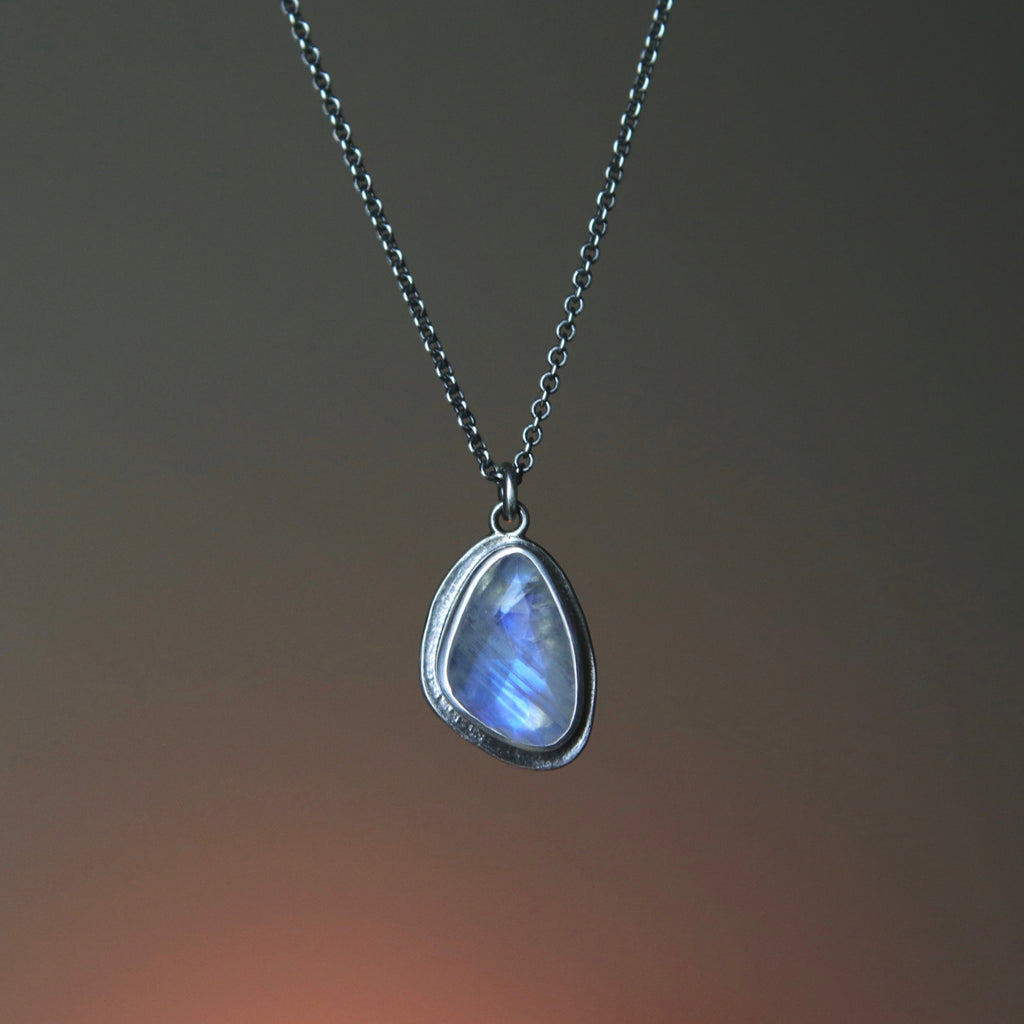 $ 215.00
$ 215.00
OOAK Moonstone Rose Petal Pendants
Vibrant freeform Amethyst gems set into these Rose Petal Pendant. The metal halo is organically texture so that the stone appears to be resting on a petal of silver. Entirely made by hand using traditional techniques, finished in a rustic oxidized style. Perfect for someone who likes a piece that is out of the ordinary. Would later well with other designs but, is large enough to make a statement by itself. 
On adjustable chains of 16-18 inches in length. See second image for the exact pendant that would be purchased with this listing (geez there has to be a more fun way of saying that? Sounds so formal).
Want the option for longer adjusting? See chain extenders (this piece would classify for the "small petal" style of extender) 
<><><><><><><><><><><><><><><><>
As this is a finished piece that is ready and waiting to find a neck to adorn. This will ship out to you in 2-3 days.