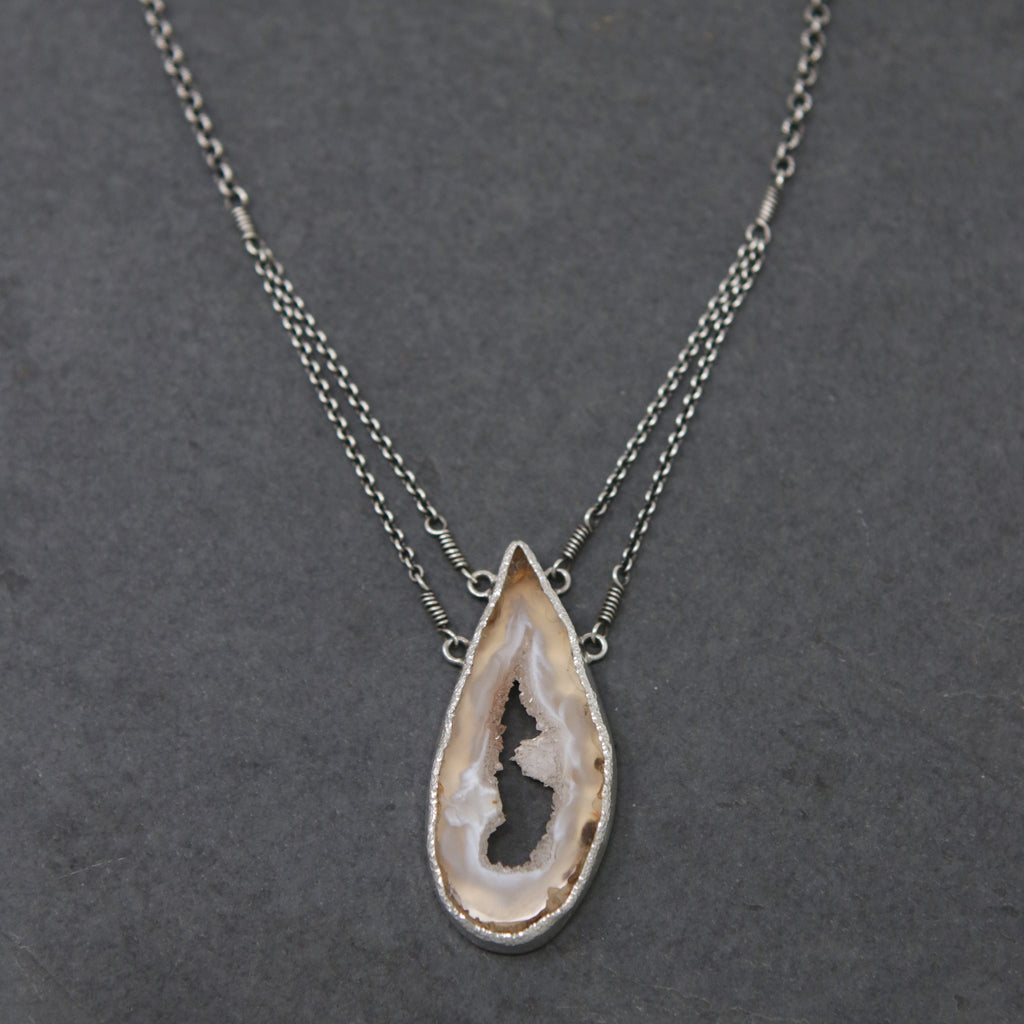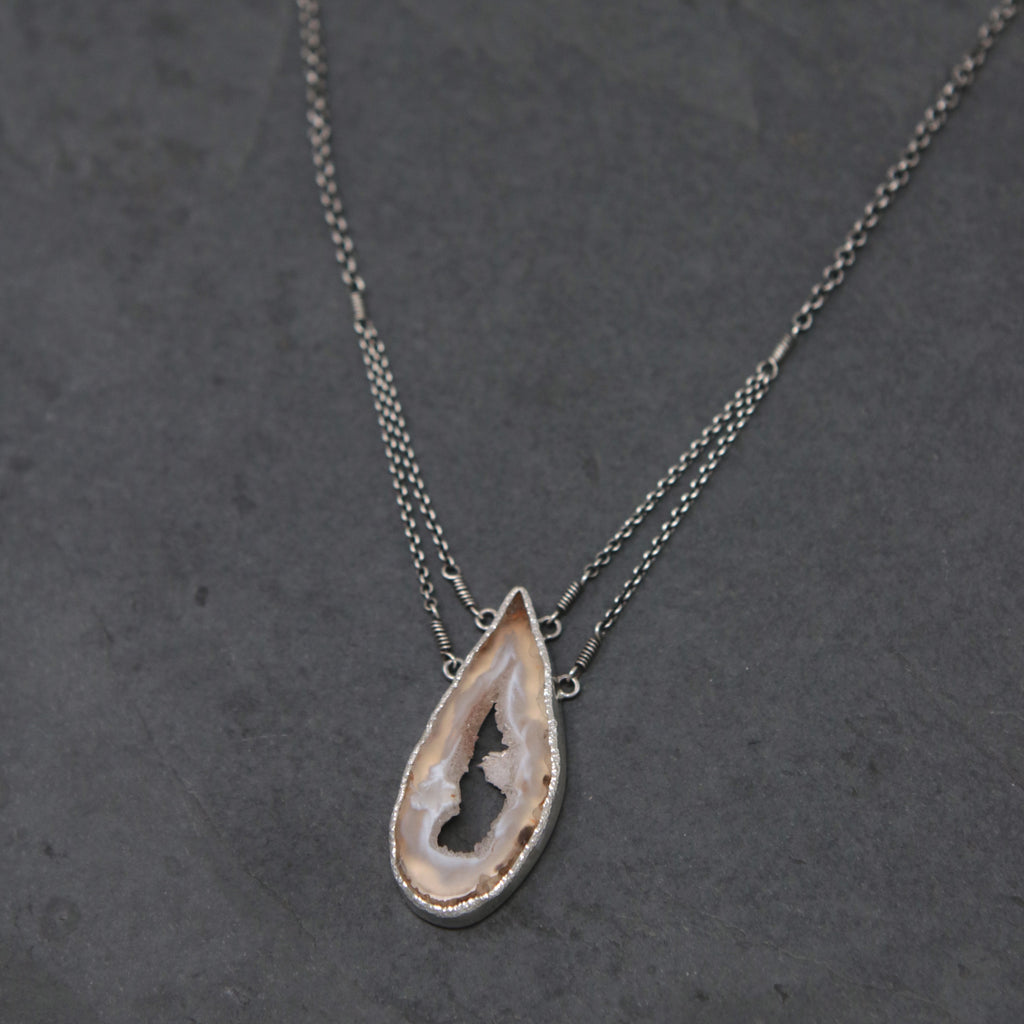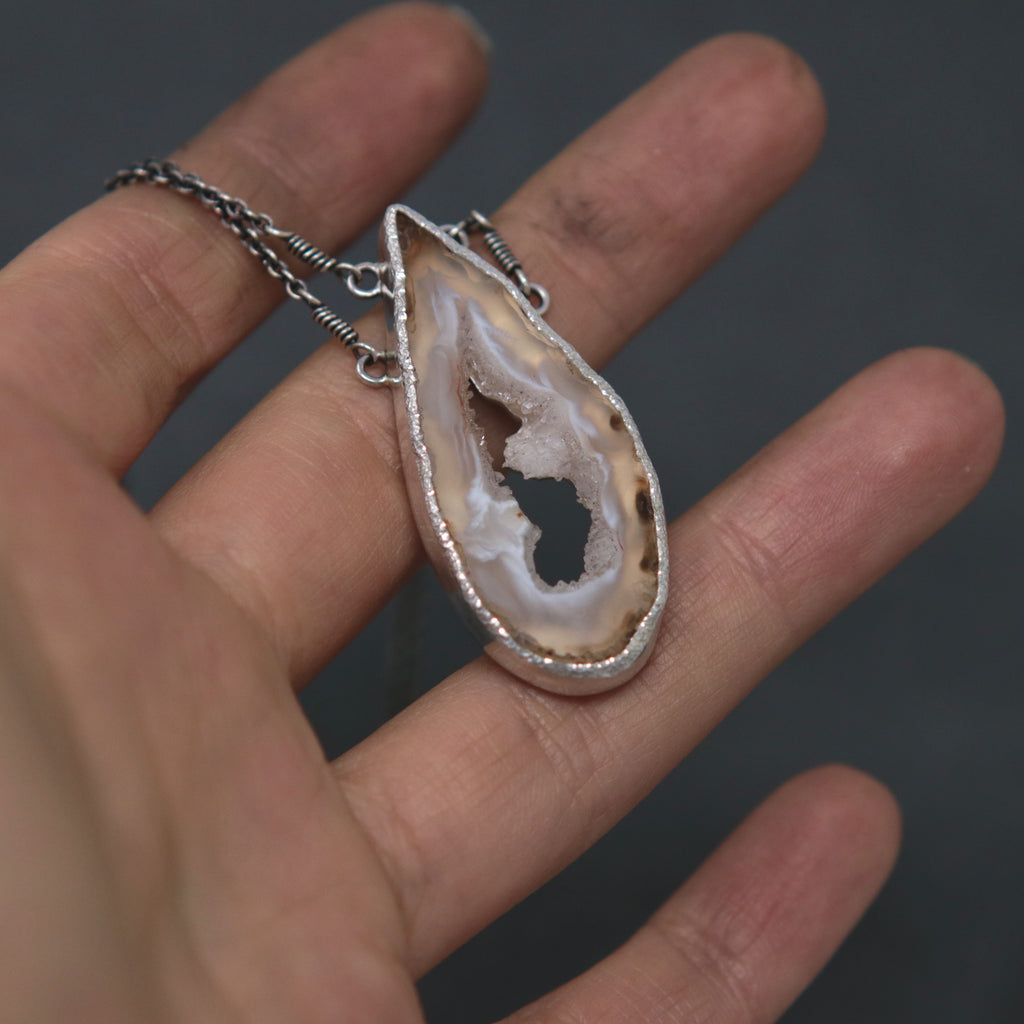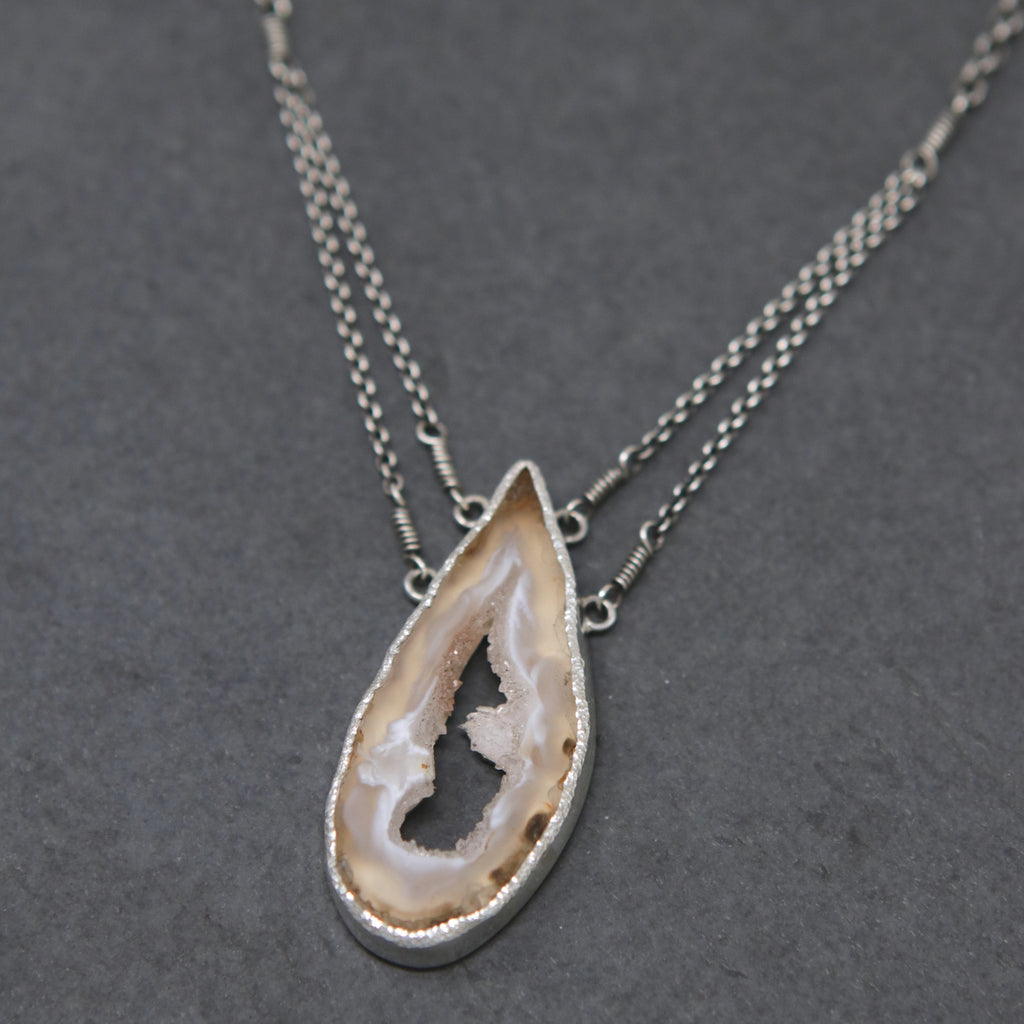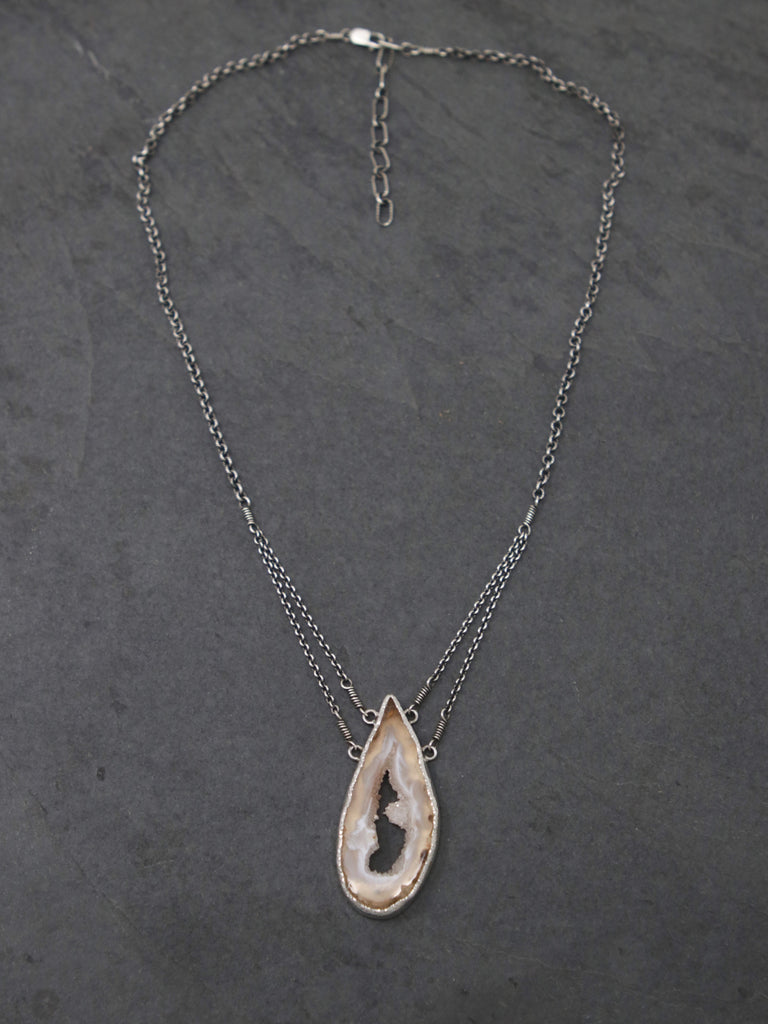 $ 300.00
$ 425.00
OOAK Druzy Agate Slice Necklace
This Agate Slice is one of the more unique stones I've ever been able to work with. Not only does the agate have this interesting combination of translucency with cloudy plumes, but the internals are decorated by hundreds of little micro crystal Druzy. I mimicked that sparkling effect around the edges of the setting with a handmade mini hammer, one tap at a time. 
Crafted entirely from sterling silver with an oxidized mix of chain and high polish silver setting. 
This gemstone weighs approximately 17.8 carats.
Chain length is adjustable 16-18 inches
Pendant measures approximately 1.6 x .7 inches
<><><><><><><><><>
This piece is a one of a kind necklace that is ready to ship, you will receive the one photographed. As this is a finished pieces ready and waiting to find a neck to adorn, it will ship out to you in 2-4 days.