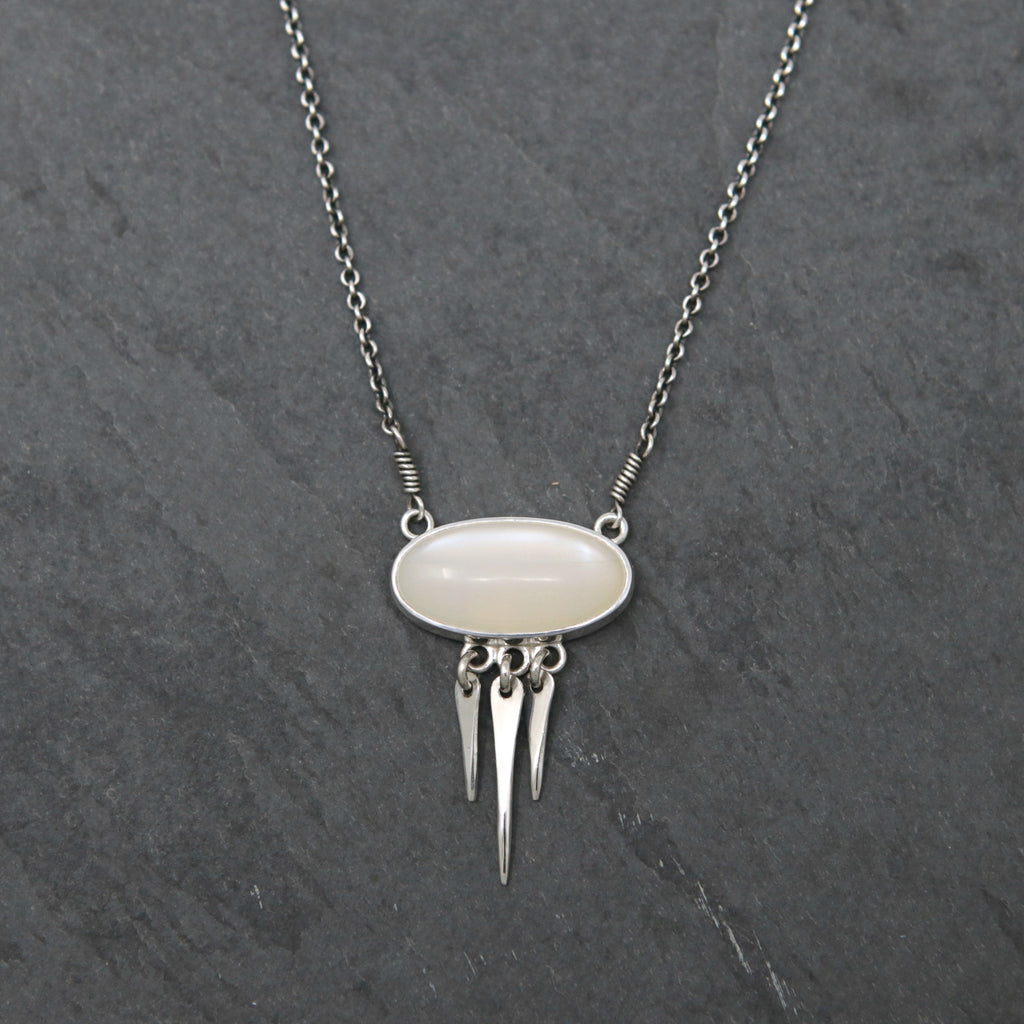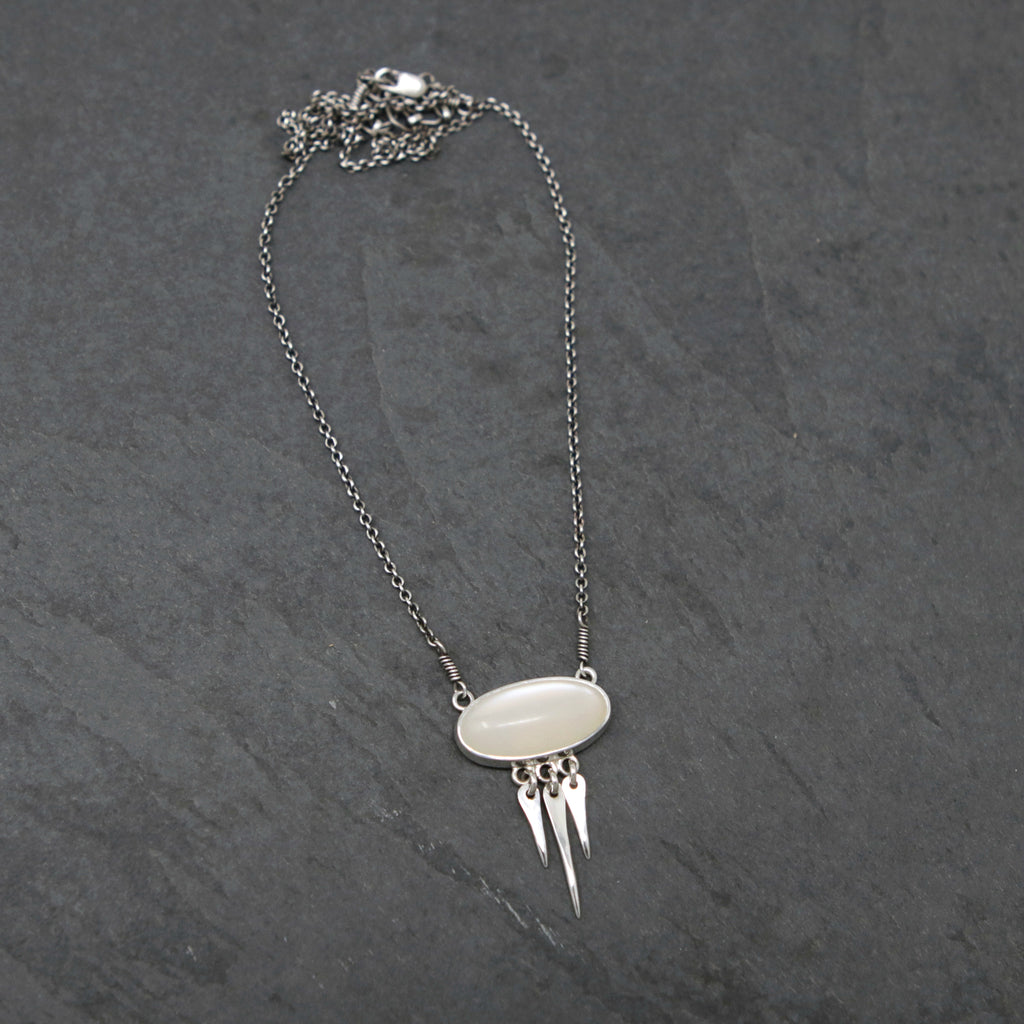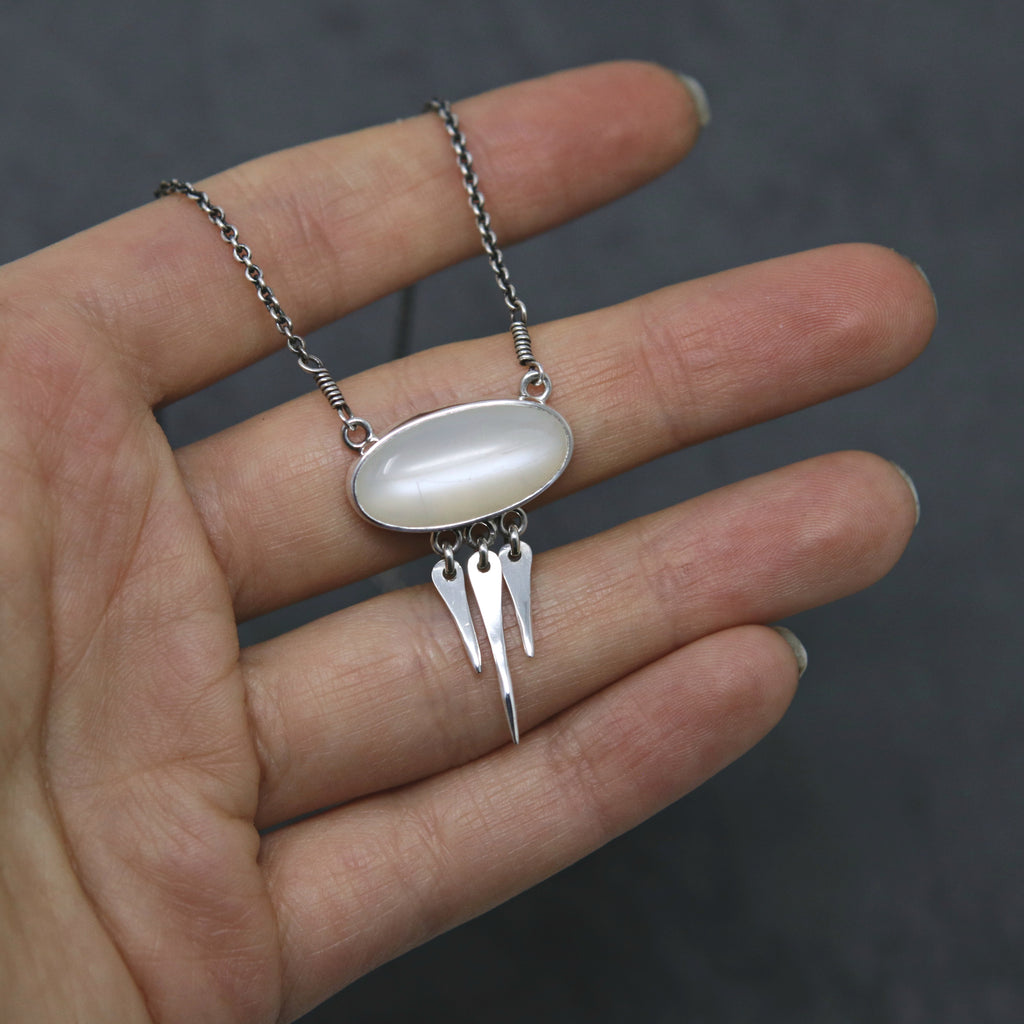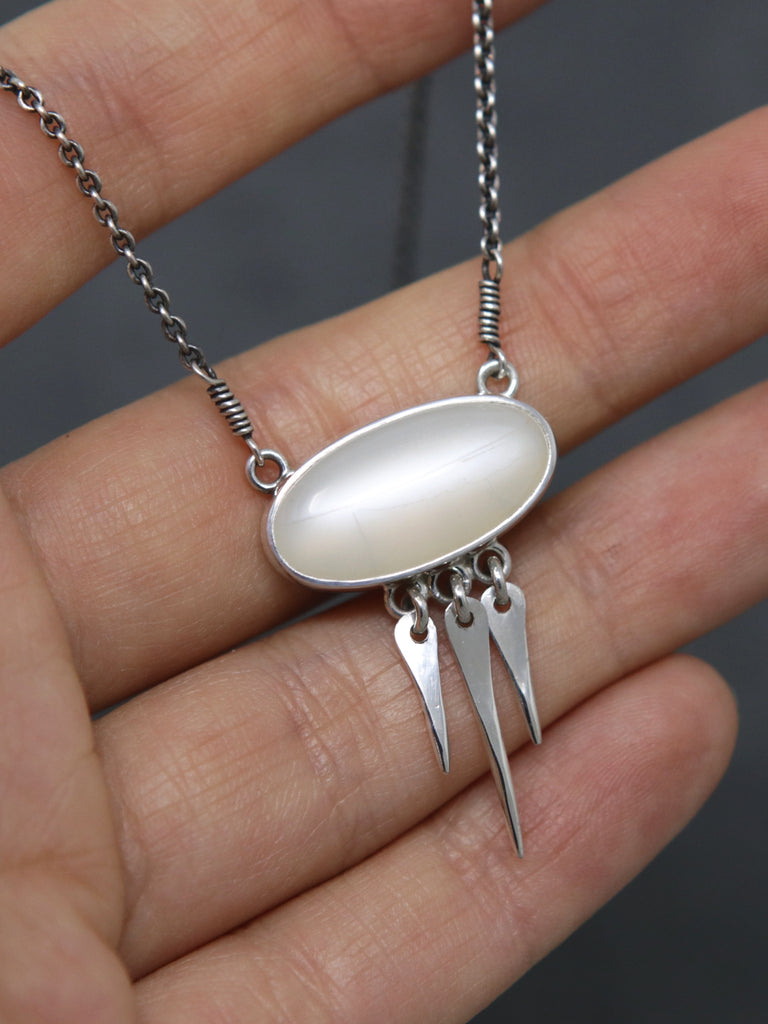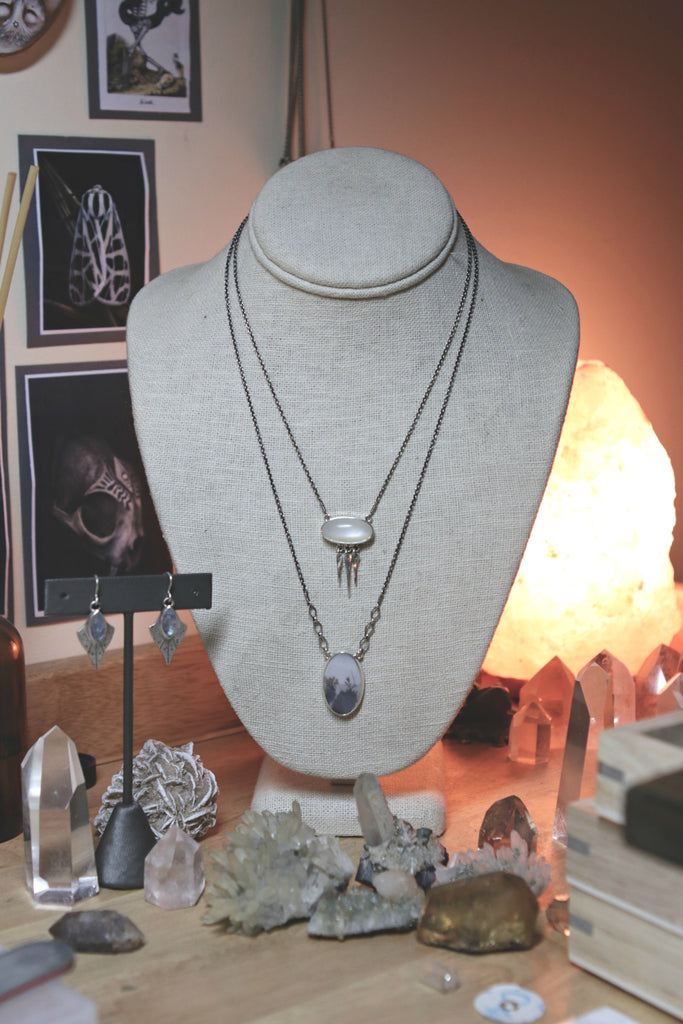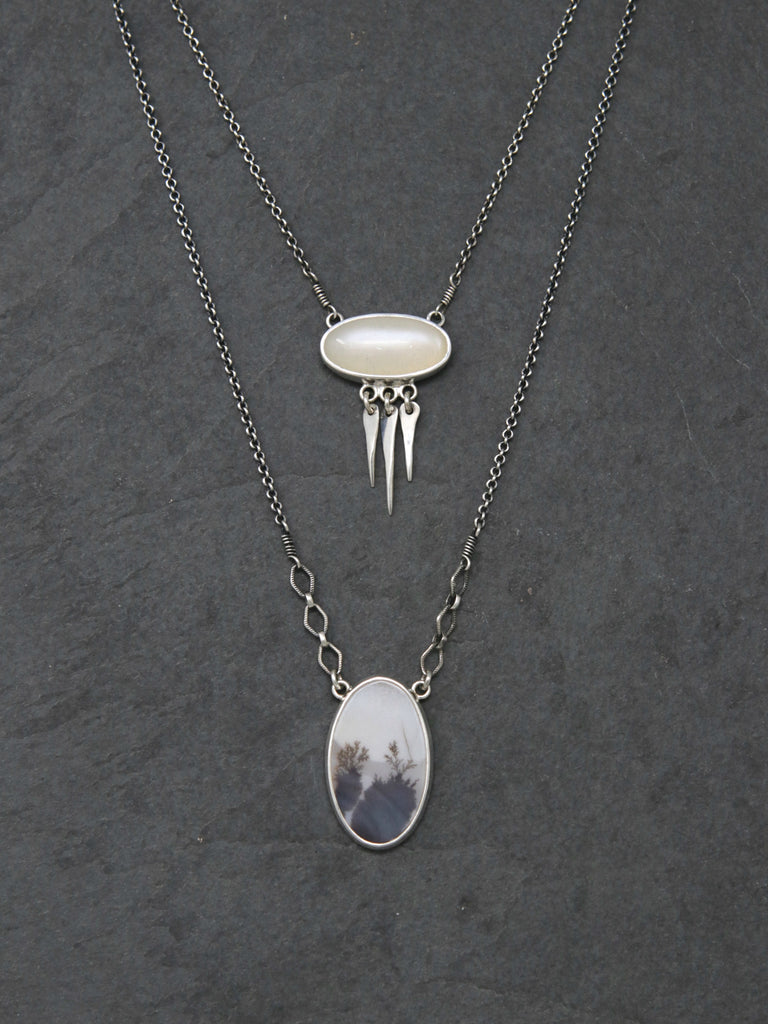 $ 275.00
$ 0.00
White Moonstone Spiritus Fringe Necklace
A softly glowing white moonstone dripping in spears of silver. White moonstone has a beautiful shimmer that rolls across the surface.
Crafted entirely from sterling silver with an oxidized, single stranded chain and high polish silver setting. 
This gemstone weighs approximately 9 carats.
Chain length is adjustable 19-20 inches 
Pendant measures approximately 1 by 1/2 inch
<><><><><><><><><>
This piece is a one of a kind necklace that is ready to ship, you will receive the one photographed. As this is a finished pieces ready and waiting to find a neck to adorn, it will ship out to you in 2-4 days.