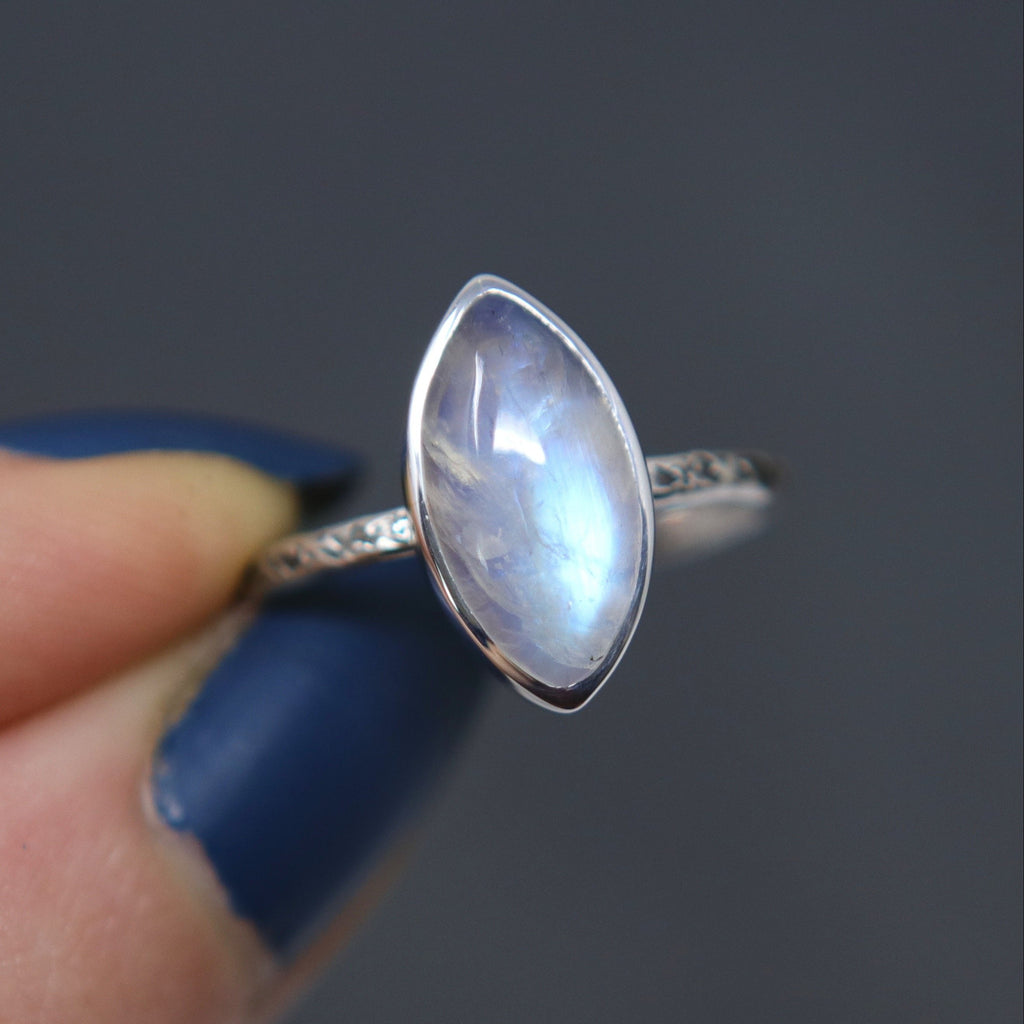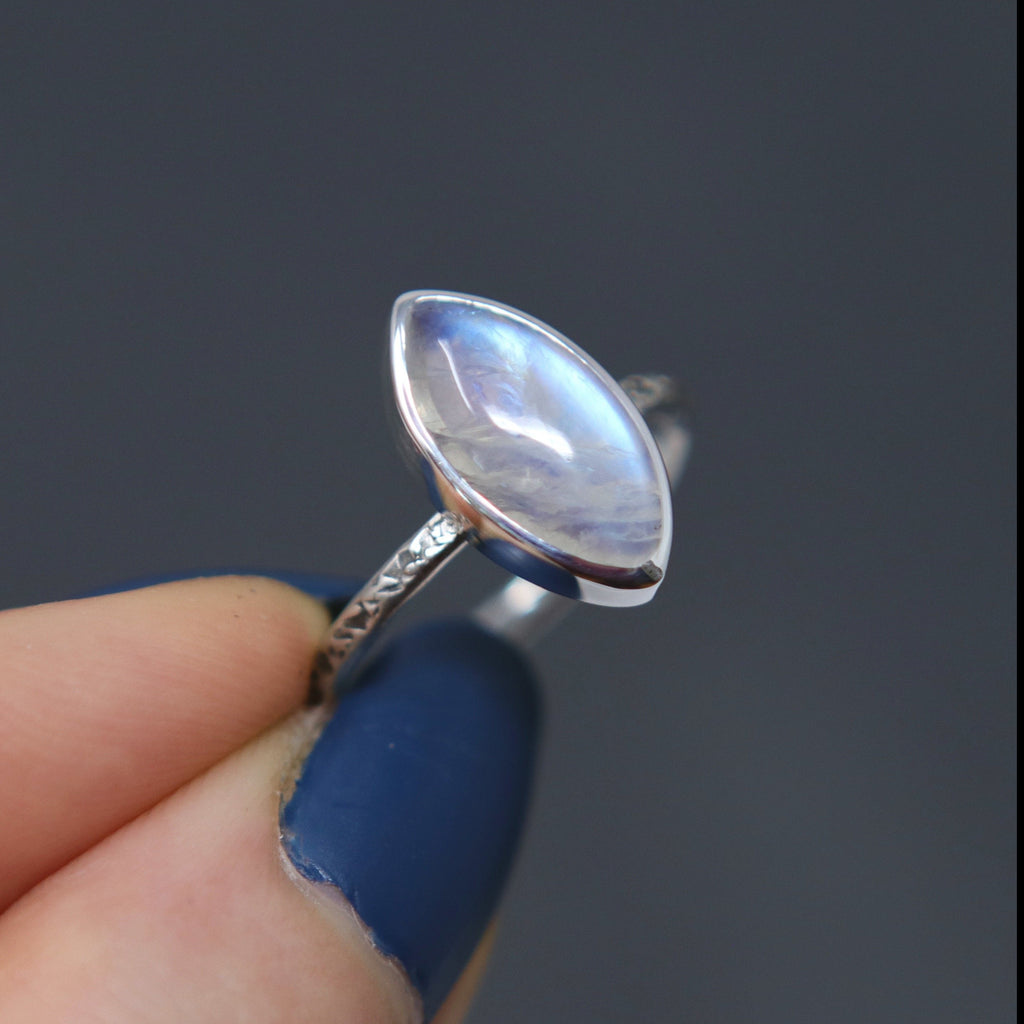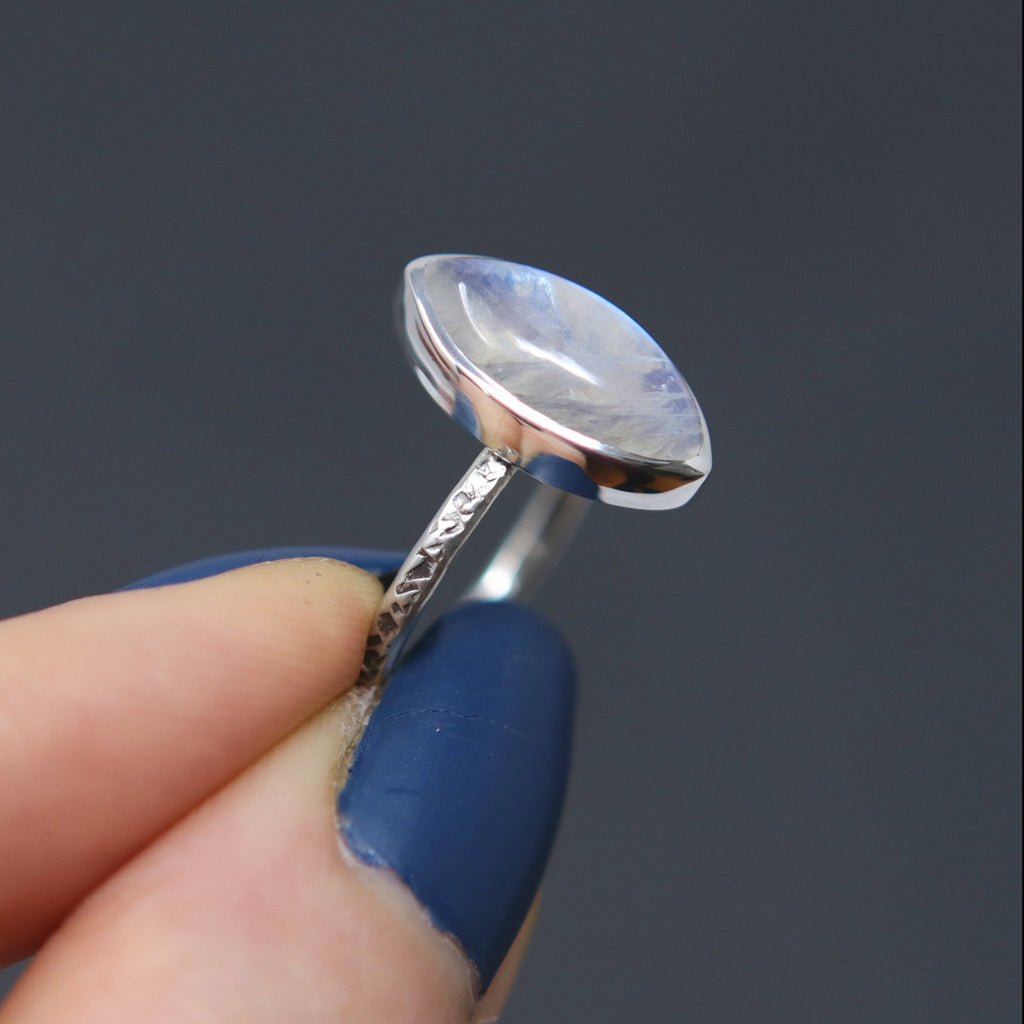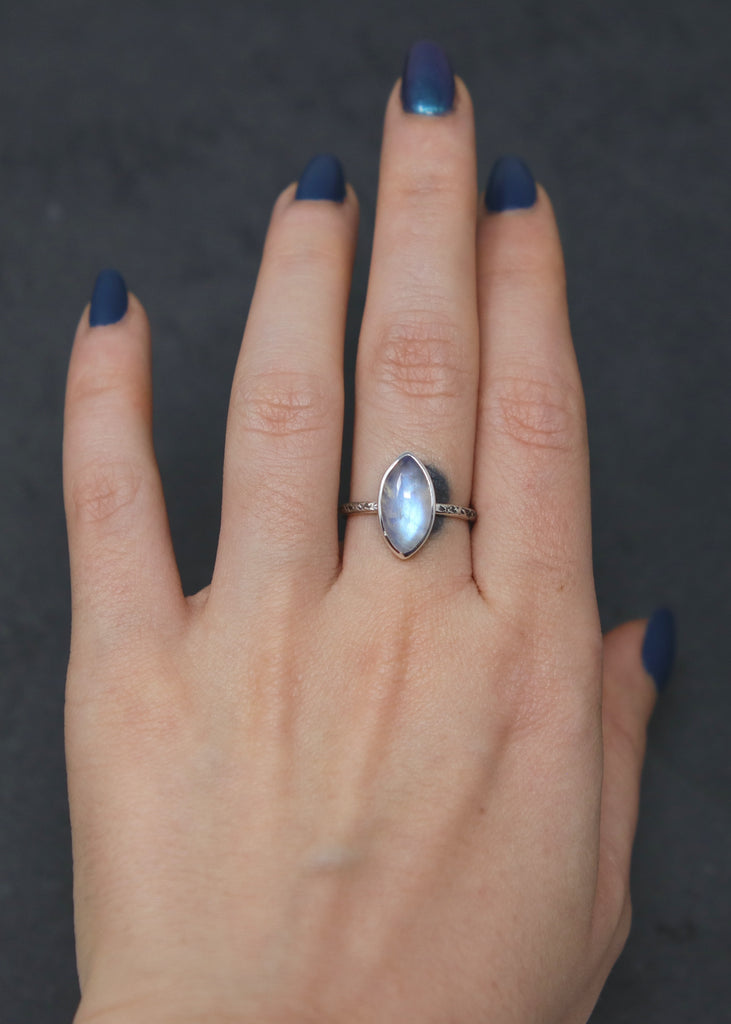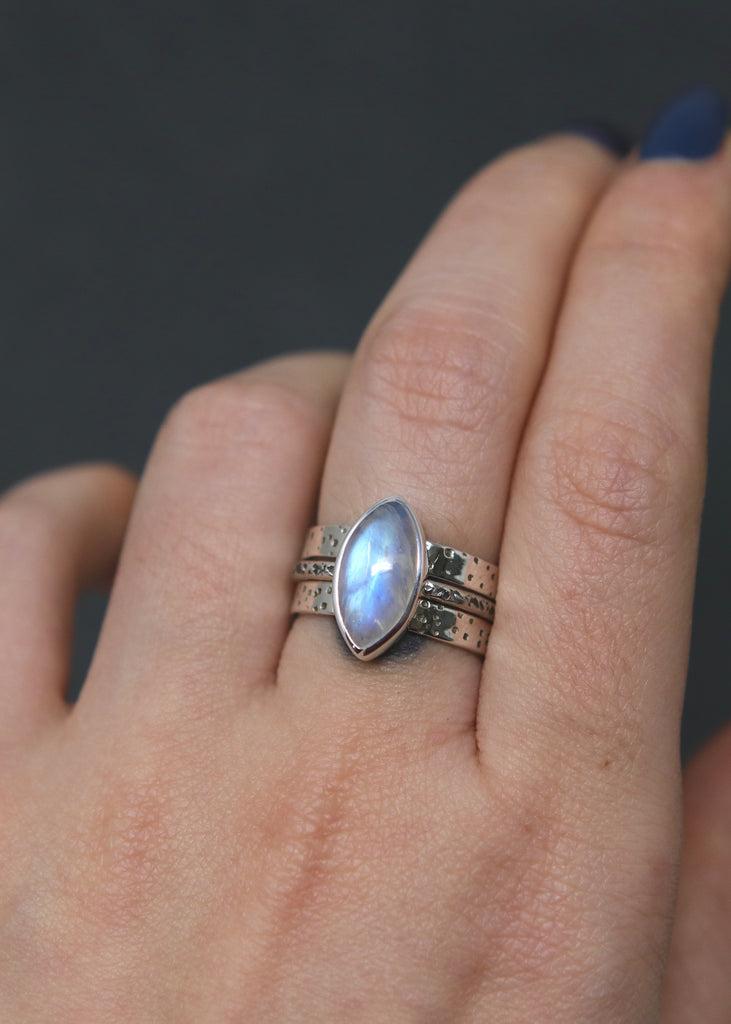 $ 210.00
$ 210.00
Moonstone Marquise Relic - *Limited
Marquise Relic ring with a beautiful flashy Moonstone marquise gem set into a bezel of fine silver. The slim band is organically textured and mimics the impact of meteors on the moon. The detailed texture is given a patina, giving this piece the look of an unearthed ancient treasure. 

These look great stacked with some of my other textured bands! These stack perfectly with my Linear Bands, Relic Bands, or Stargazer bands which give the set a cuff-like look. 
<><><><><><><><><><><><><>
These are ready to ship and ship out in 2-3 business days. While all the stones I use are of the same high quality as the one's photographed, they are natural and do have slight variations from one to the next in terms of color and pattern. Please expect (and celebrate) the beauty in that when ordering. Each is as unique as a fingerprint!