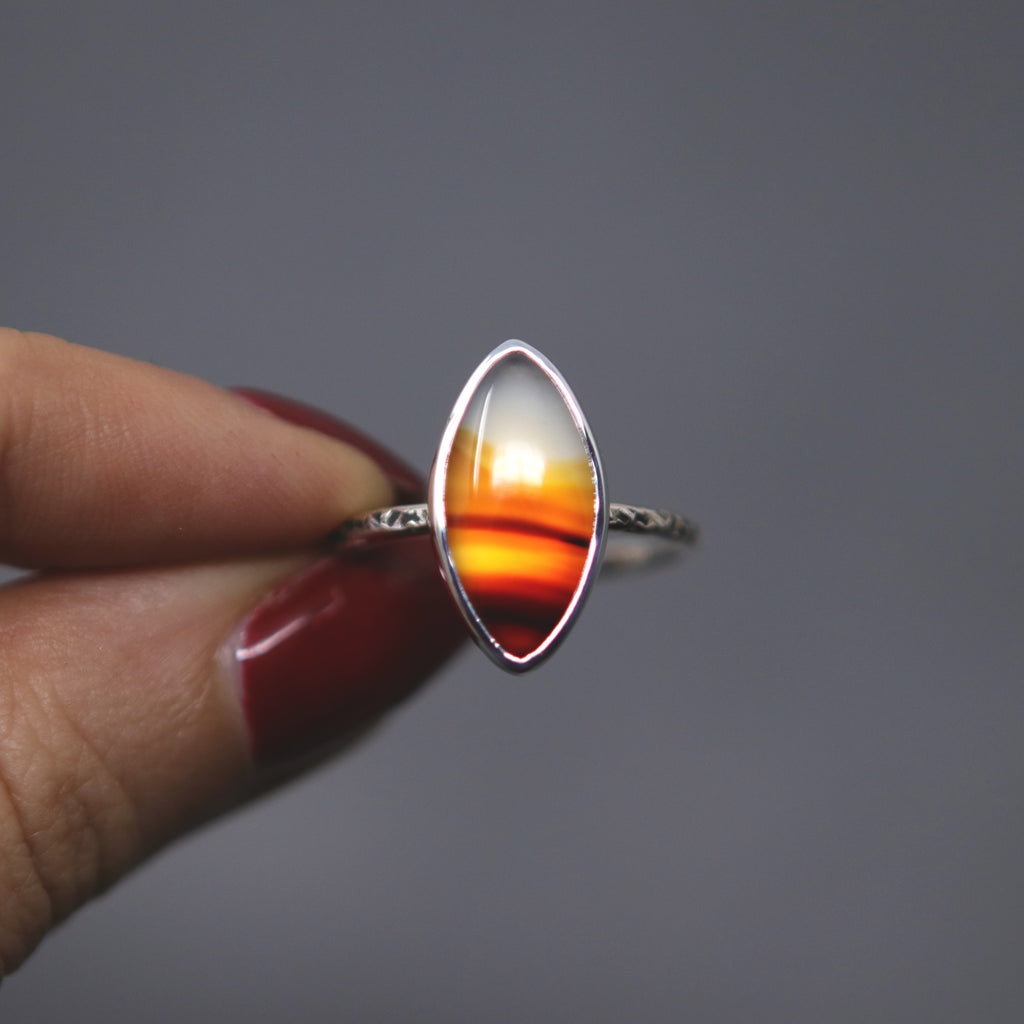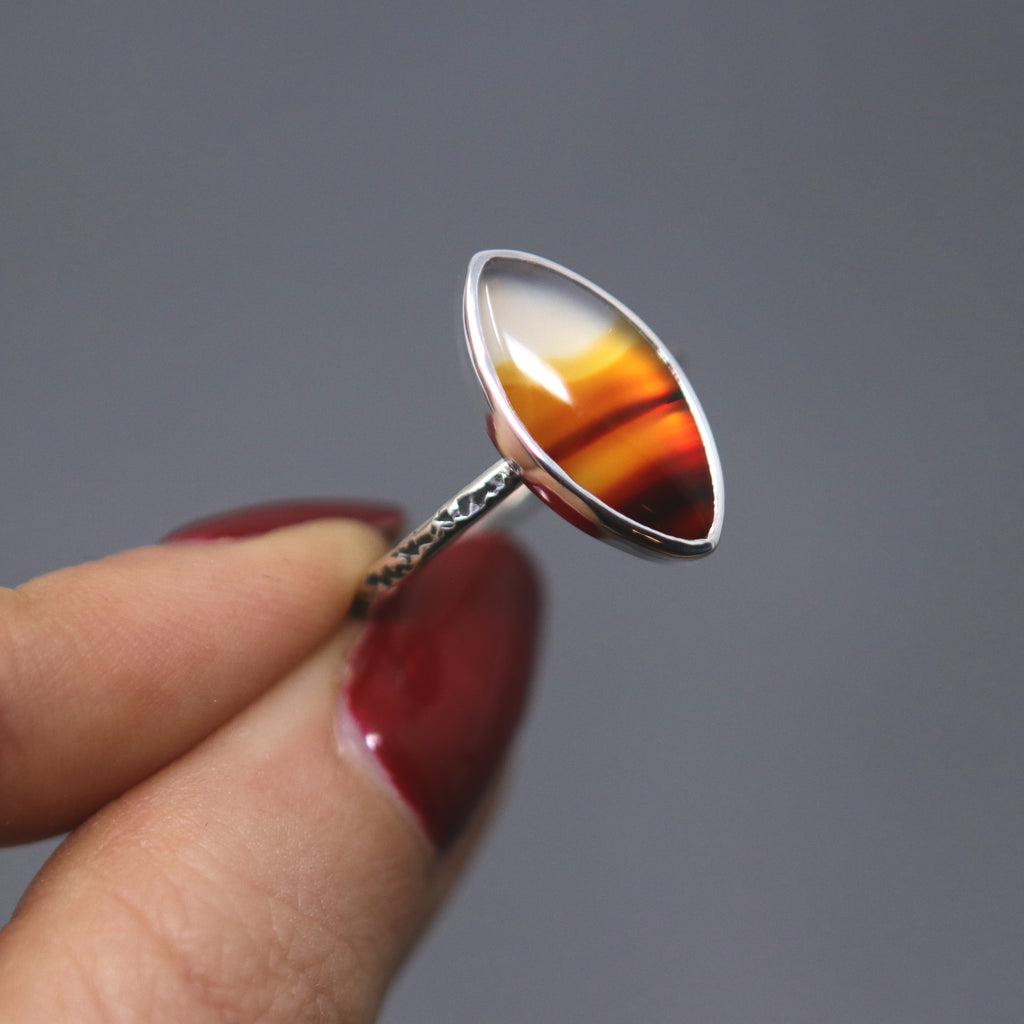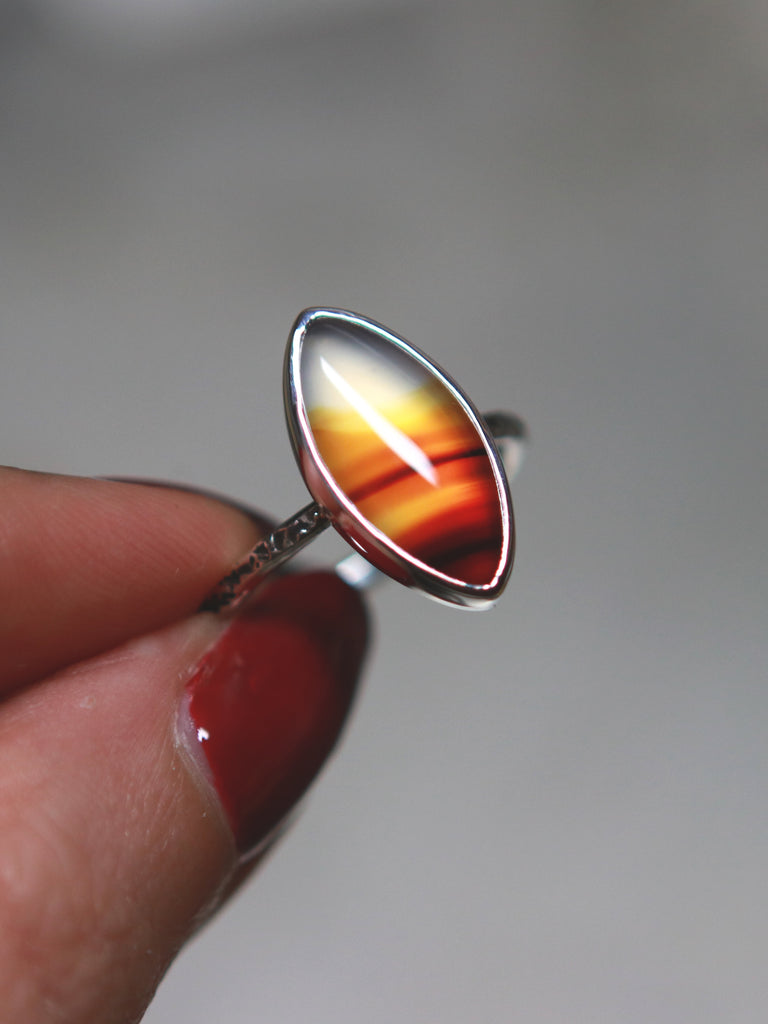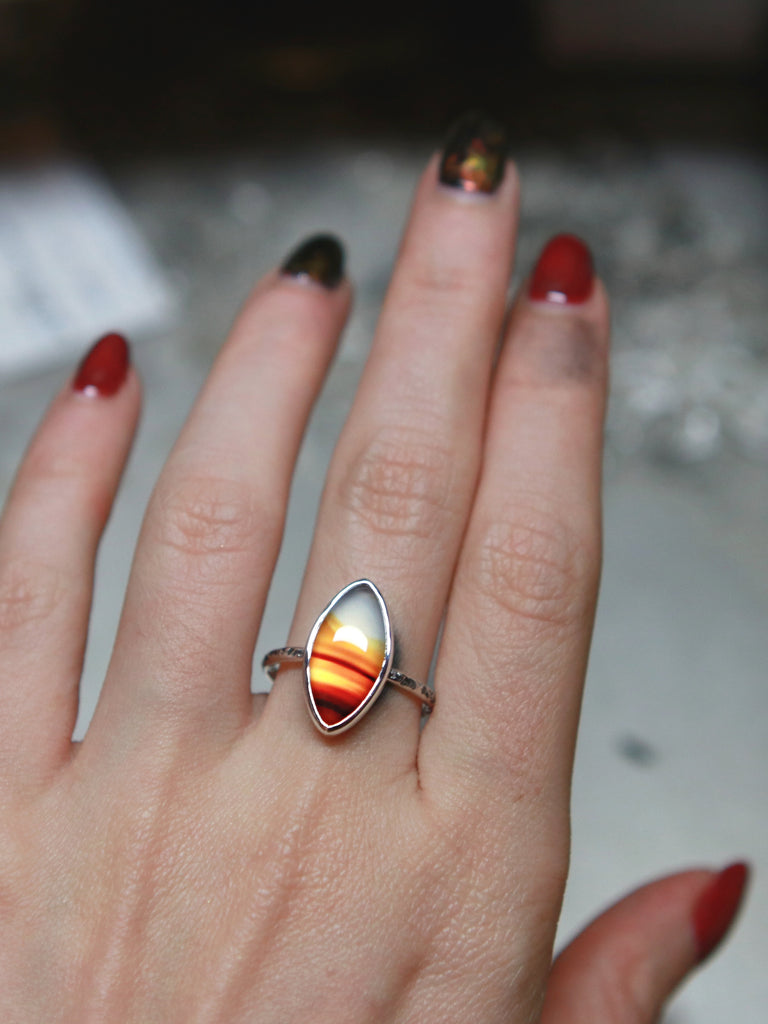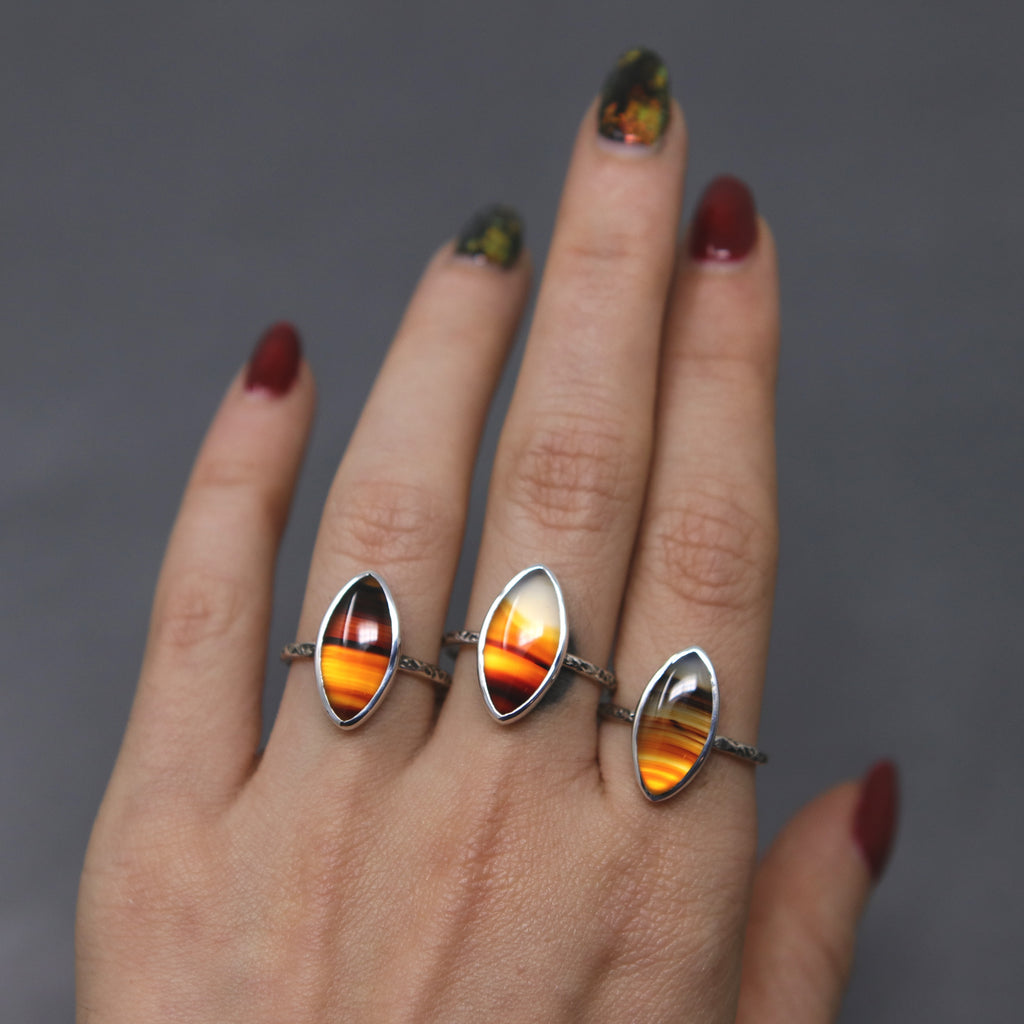 $ 215.00
$ 185.00
OOAK Montana Agate Marquise Relic Ring - Size 7.5
Marquise Relic ring with a stunning Montana Agate gem set into a solid bezel of fine silver. These gemstones come from the Yellowstone River bed of Montana and each in this collection is unique in pattern and colors.  The slim band is organically textured and mimics the impact of meteors on the moon. The detailed texture is given a patina, giving this piece the look of an unearthed celestial treasure. 

This particular ring is a size 7.5, you will receive the one photographed. These look great stacked with some of my other textured bands! Including my Linear Bands, Relic Bands, and Stargazer bands which give the set a cuff-like look. 
<><><><><><><><><><><><><>

My Rose Relic rings are limited edition and made available as I craft them in my home studio. As these are finished pieces ready and waiting to find a hand to adorn, these will ship out to you in 2-4 days. Each stone is unique and a freeform cut, so every Rose Relic ring made is truly one of a kind.