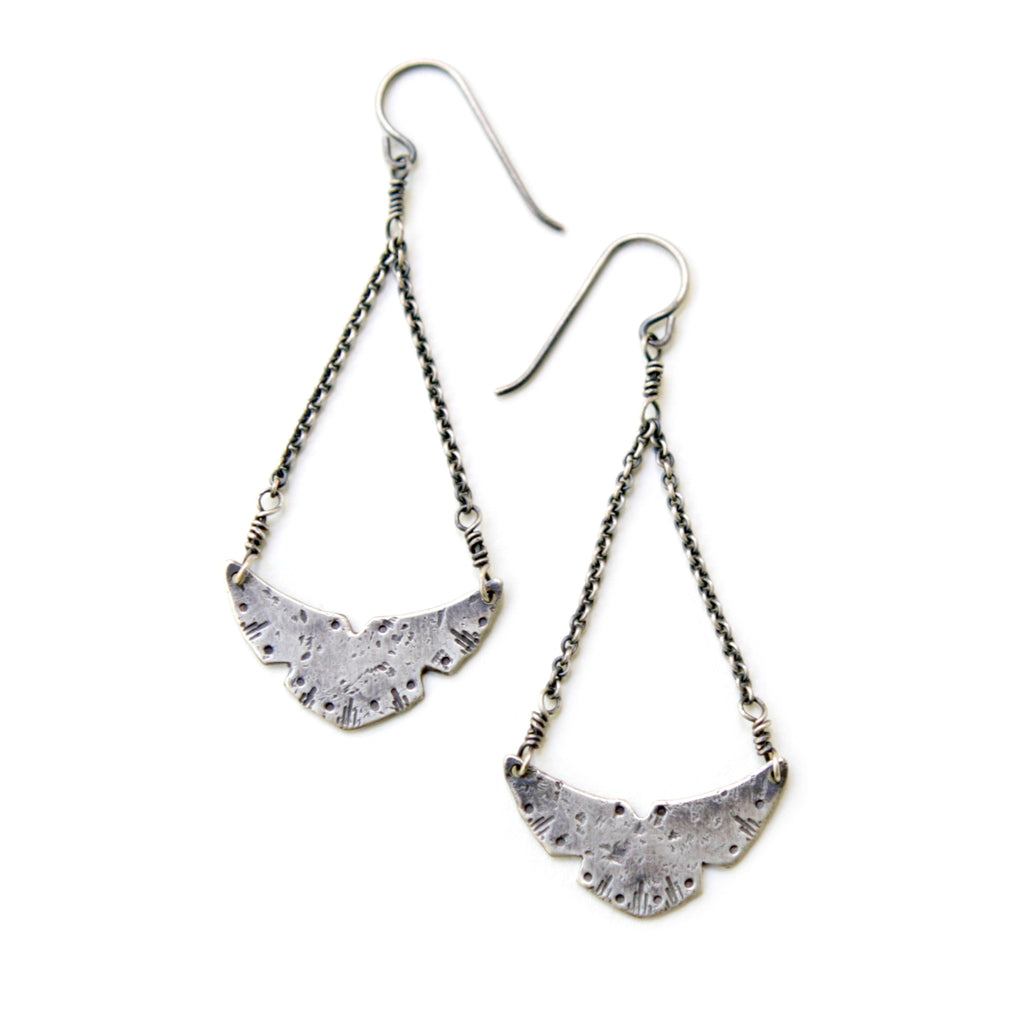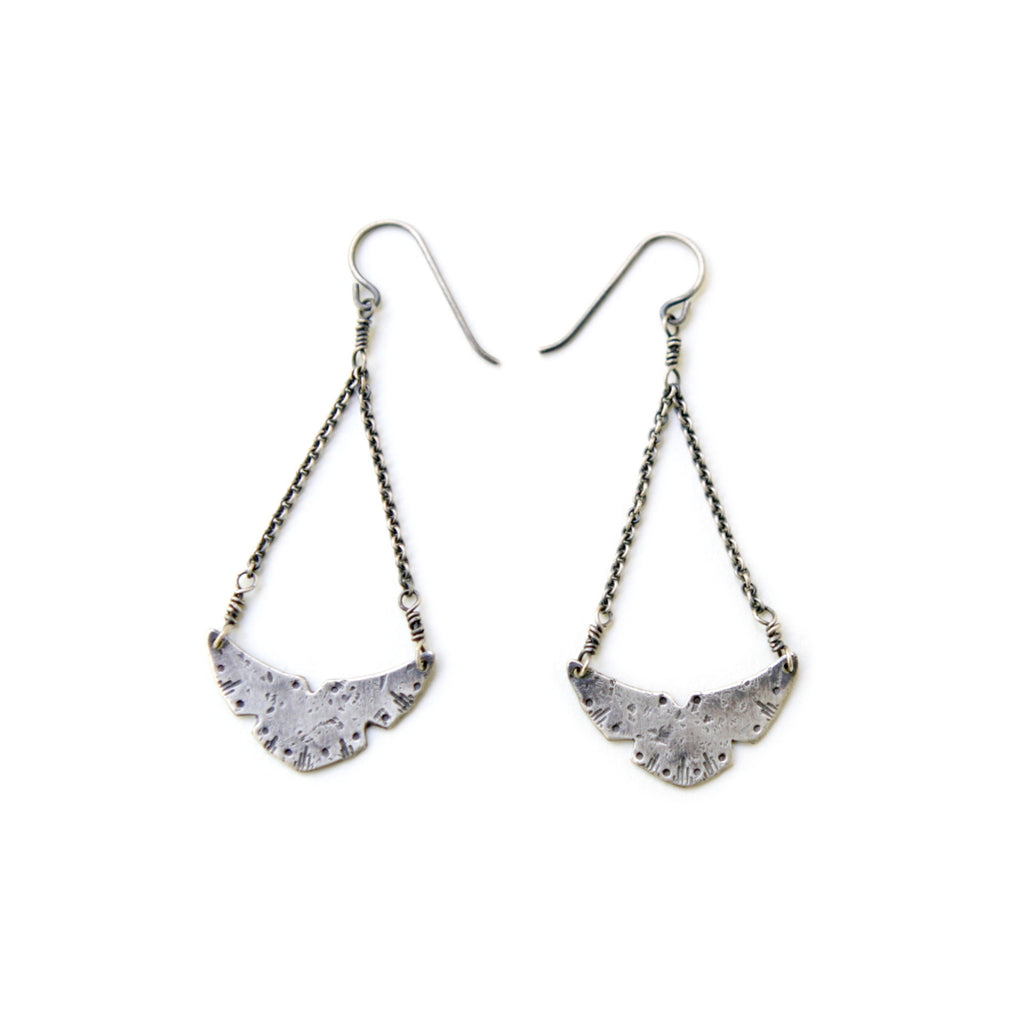 $ 115.00
$ 115.00
Aerial Runes Earrings
The Aerial Runes Earrings were designed as an abstraction of a bird in flight. These solid sterling earrings are hand cut out and finished with texture and a detailed pattern along the carved edges. The pair is finished in a rustic patina, bringing out the details and edgy style.
Just under 1 inch wide (2.54 cm) and just over 2 inches long (5 cm)
<><><><><><><><><>

Please allow up to three weeks for fabrication as these are individually handmade to order. 

Each pair is handcrafted per order. Please understand that there may be slight variations in the patterns because of this, which is really part of the beauty as each piece is unique.