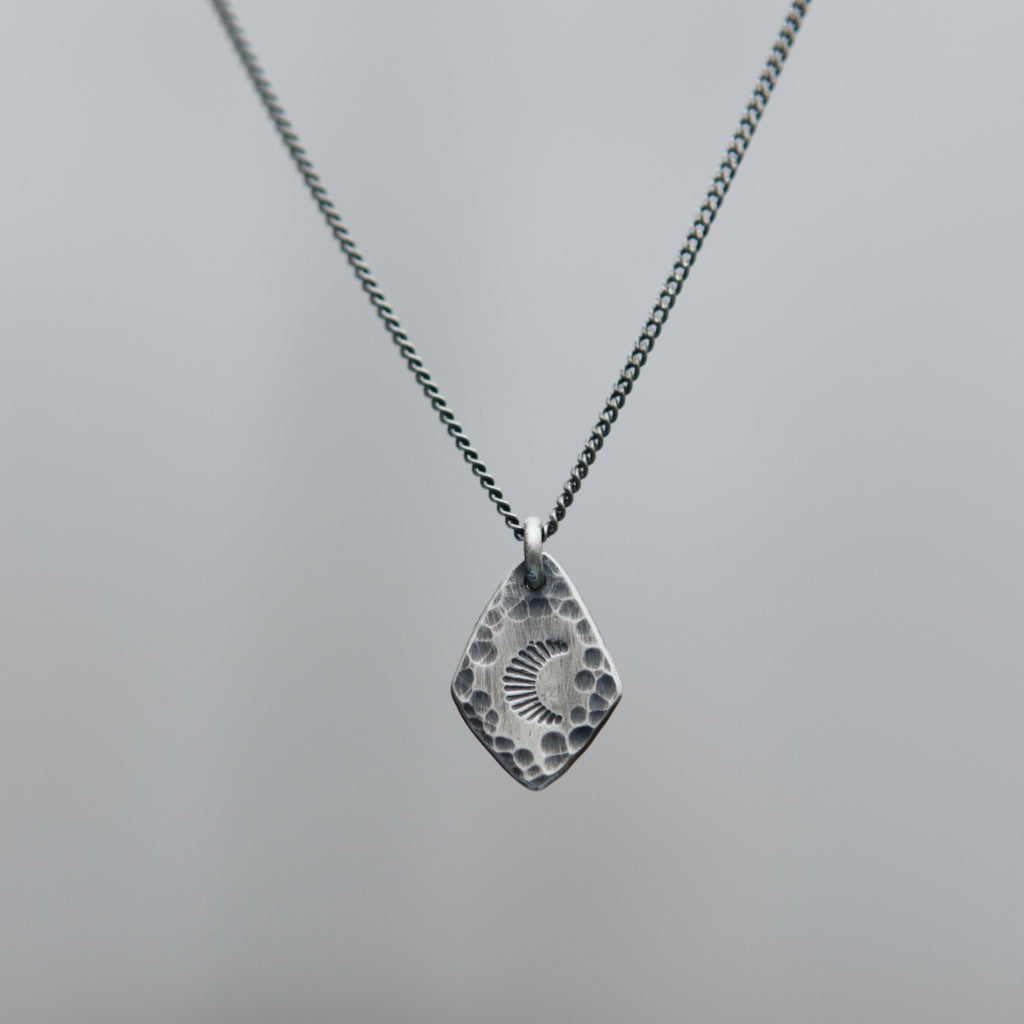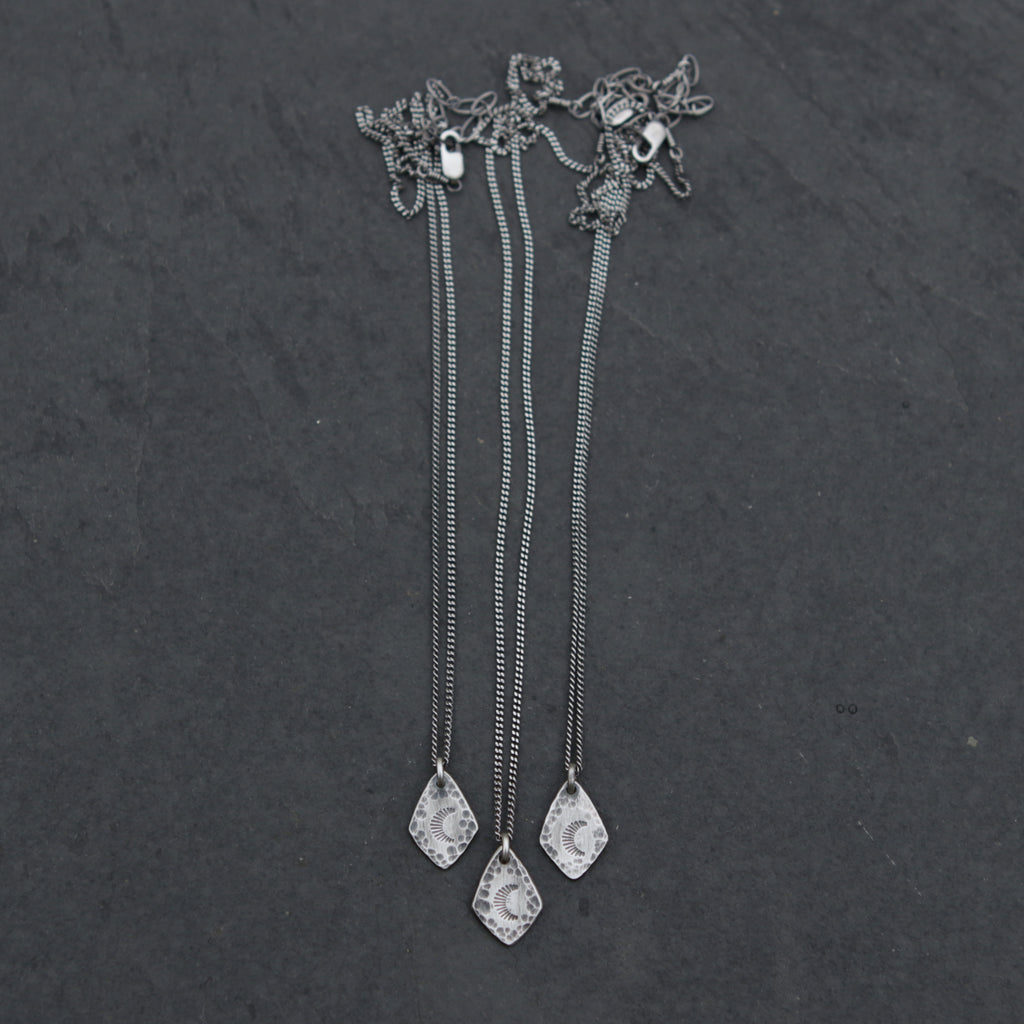 $ 70.00
$ 0.00
Radiant Moon Spade Charm Necklace
This charm comes with a symbolism card, making it a great piece to gift. The Radiant Moon represents:
-Growth
-Creativity
-Transition
-Intuition

Delicate charm necklace with a hand-sawn charm, stamped with a radiant moon and strung on an adjustable 16-18" chain. This piece is perfect for layering and is easily worn on the daily. Oxidized for a darker finish and brushed to bring back the luster and shine. The ends of the chain are wrapped for extra strength and an added touch of handiwork.

<><><><><><><><>

Ready to ship.

Each pendant is hand stamped and finished and the exact placement of the markings will vary slightly from one to the next. The oxidation may fade slowly over time and is best cared for by removing before showering or swimming.