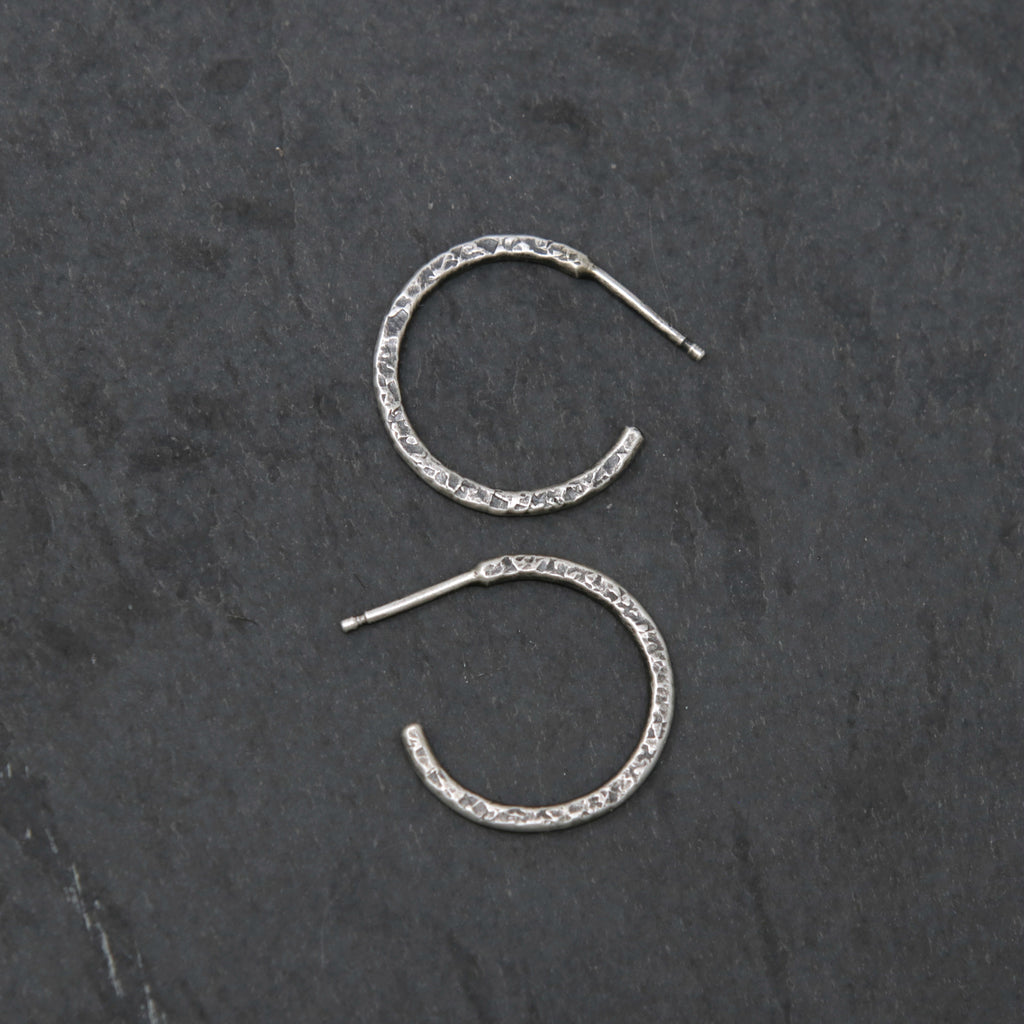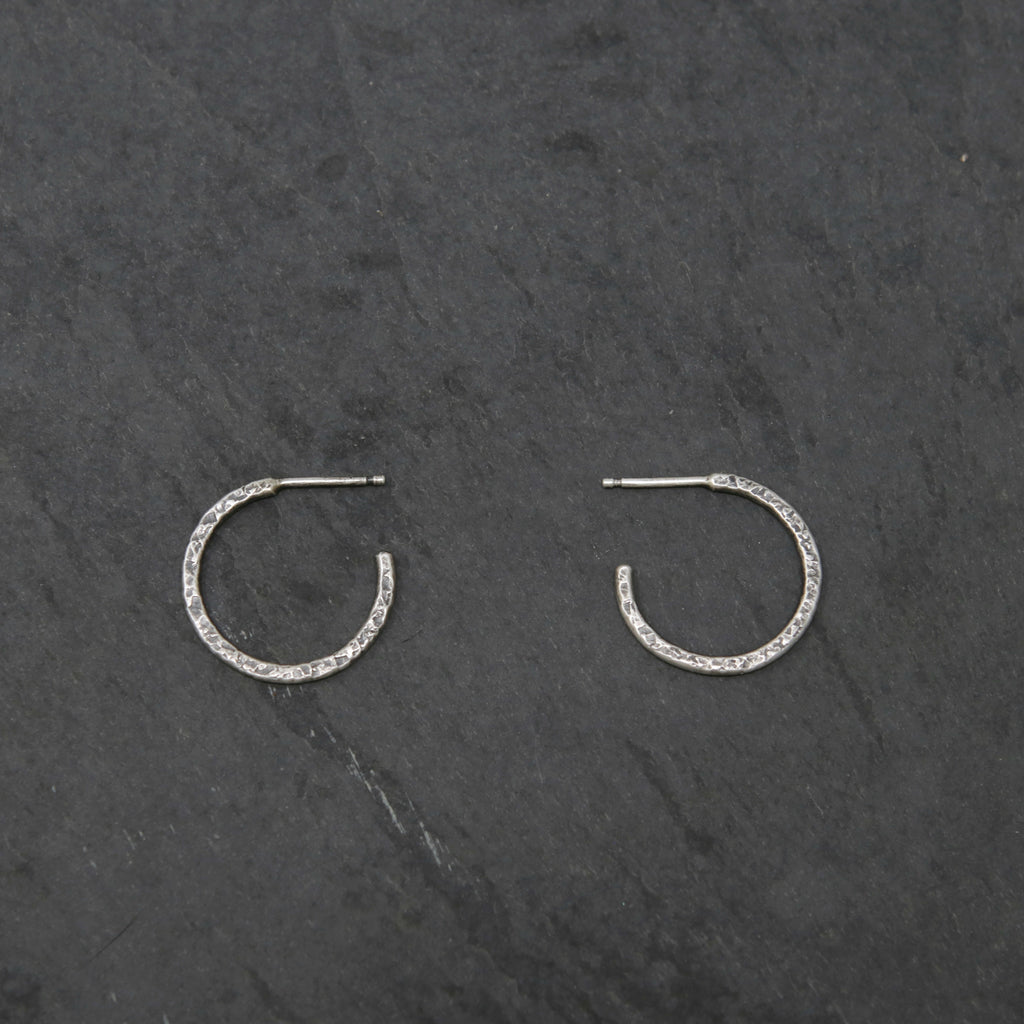 $ 65.00
$ 65.00
Mini Relic Hoops
Classic Relic texture on sturdy, but comfortable three quarter inch mini hoops! Easy, every day earrings that compliment many pieces from the rest of my jewelry should you already have a few pieces.
Earrings measure right around 3/4 inch wide. They come with both sterling silver and rubber comfort backings 
<><><><><><><><><>

Please allow up to 3 weeks for fabrication as these are each handmade to order.  
Each piece is handcrafted per order by hand. Please understand that there may be slight variations in the piece when it comes to exact texture marks and stampings because of this, which is really part of the beauty as each piece is as unique as a fingerprint.