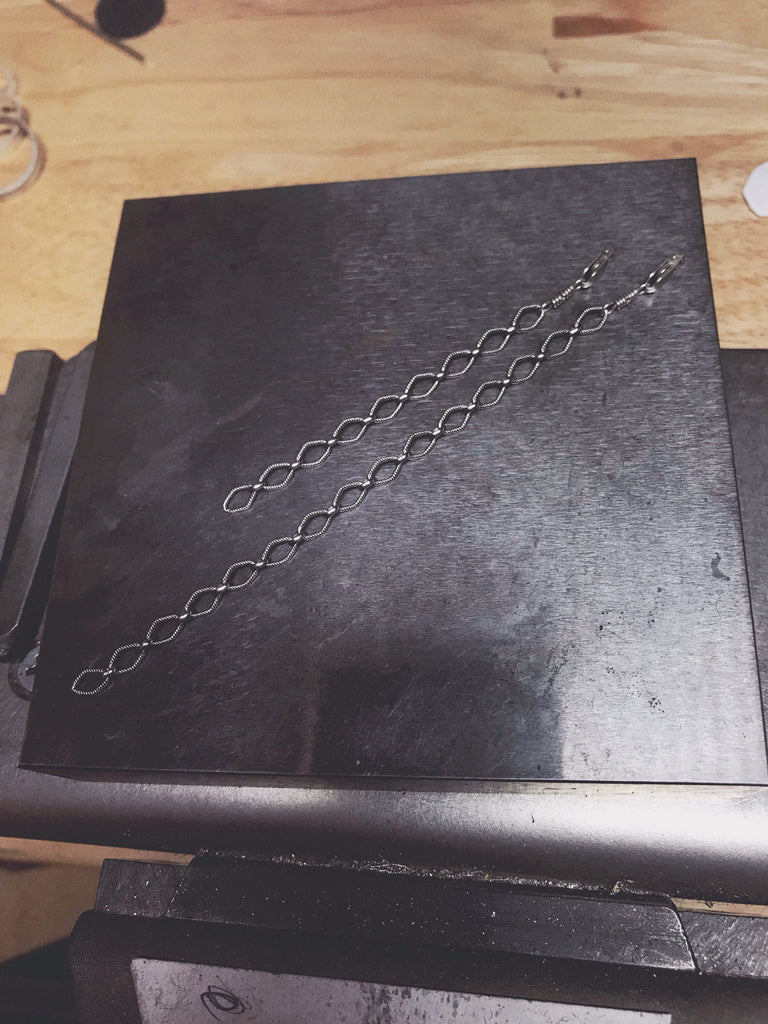 $ 12.00
$ 0.00
Chain Extenders
Need some extra length? 
I make pretty much all necklaces adjustable within a 2 inch range, but sometimes get asked if finished pieces can be altered to accommodate more length options. 
These extenders are great because they just clip right into the existing chain and can be kept there or used on other necklaces as well. This gives more neckline options and more layering options as well to get your special piece landing in that perfect place. 
*If ordering with the necklace you intend to use it with, simply select "match with my order" and I'll make the extender that matches the chain <3