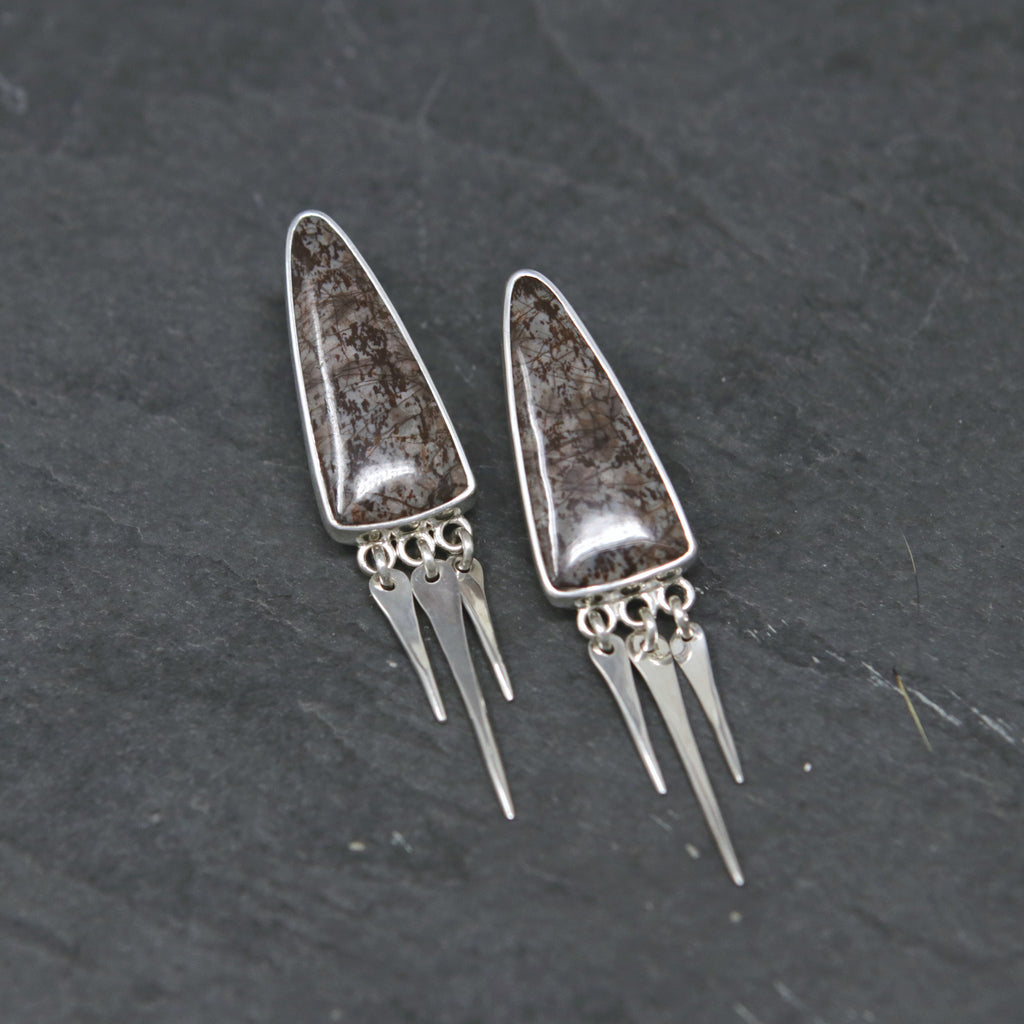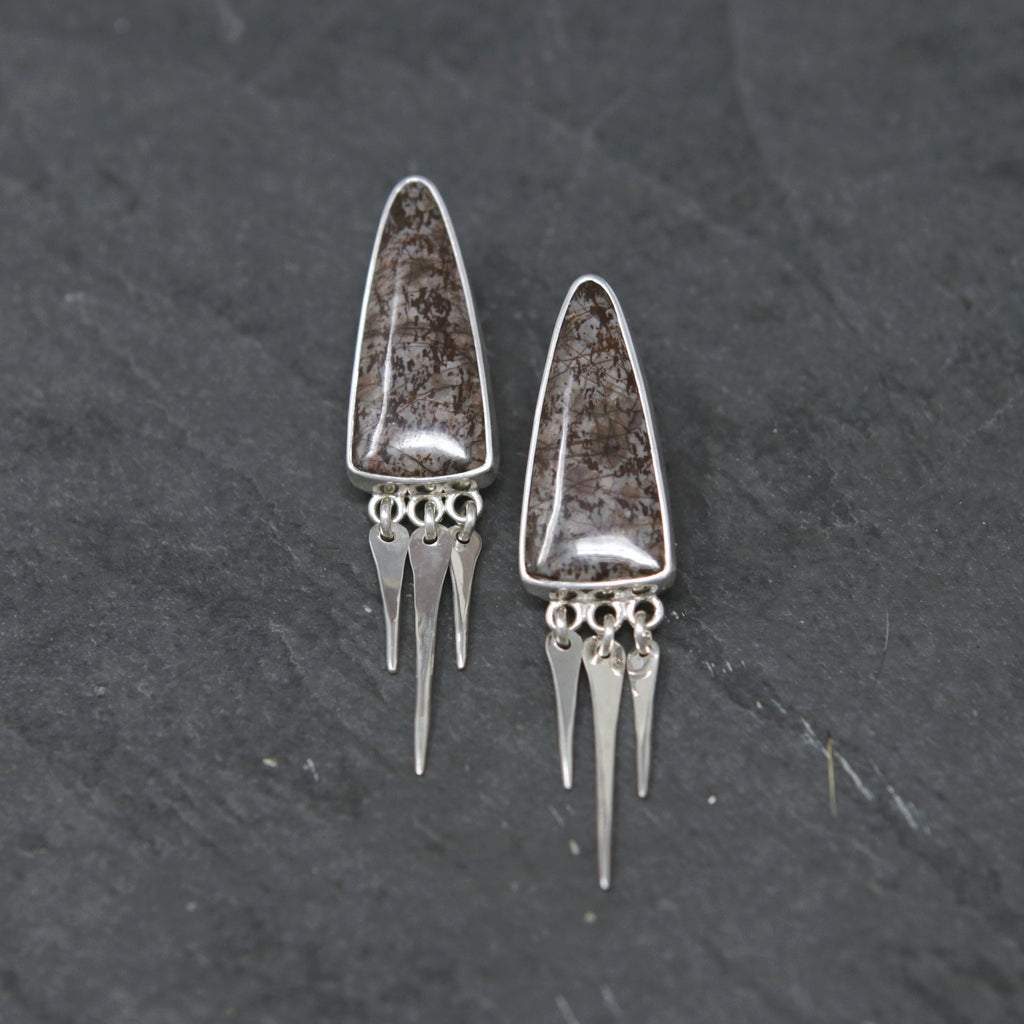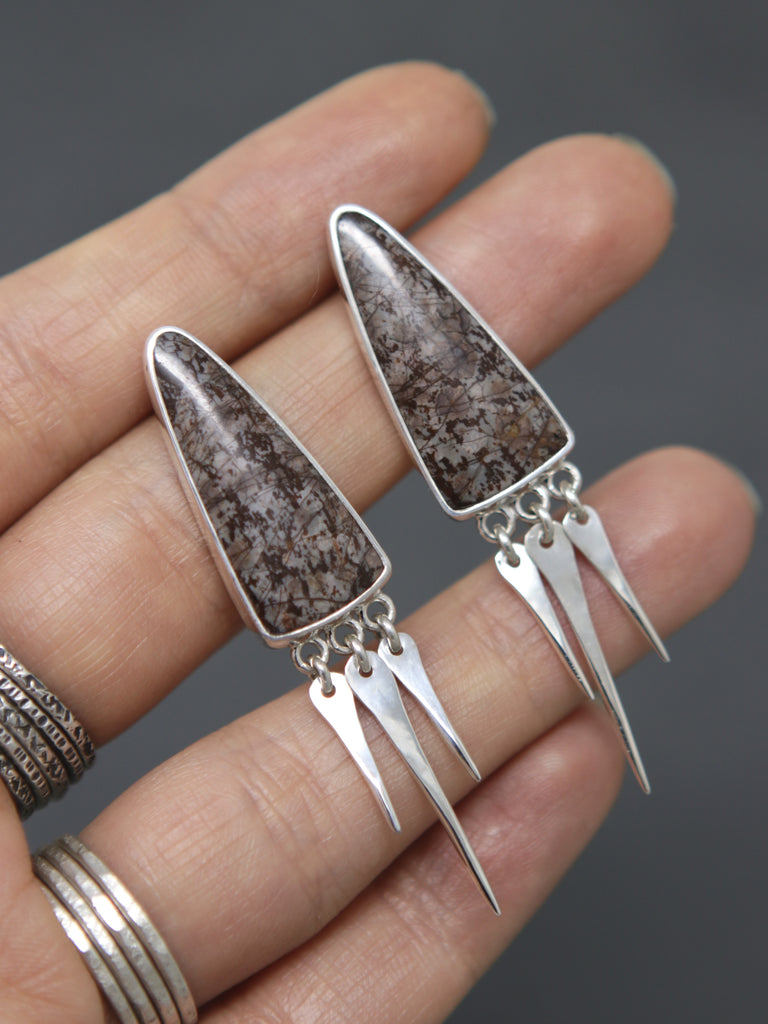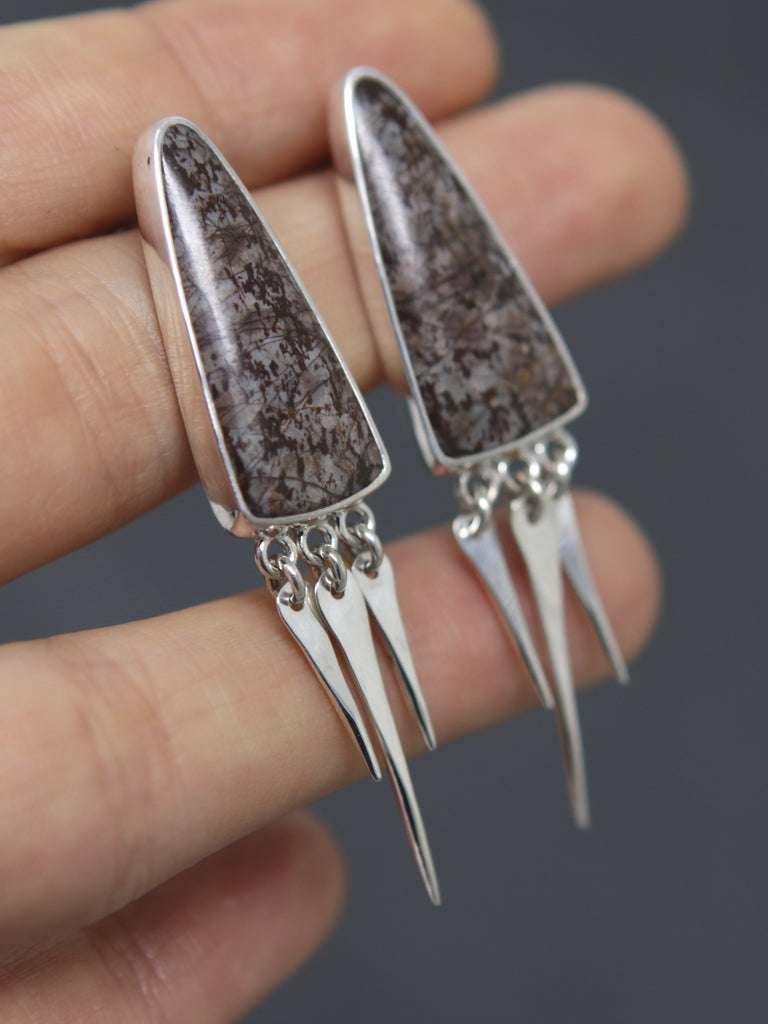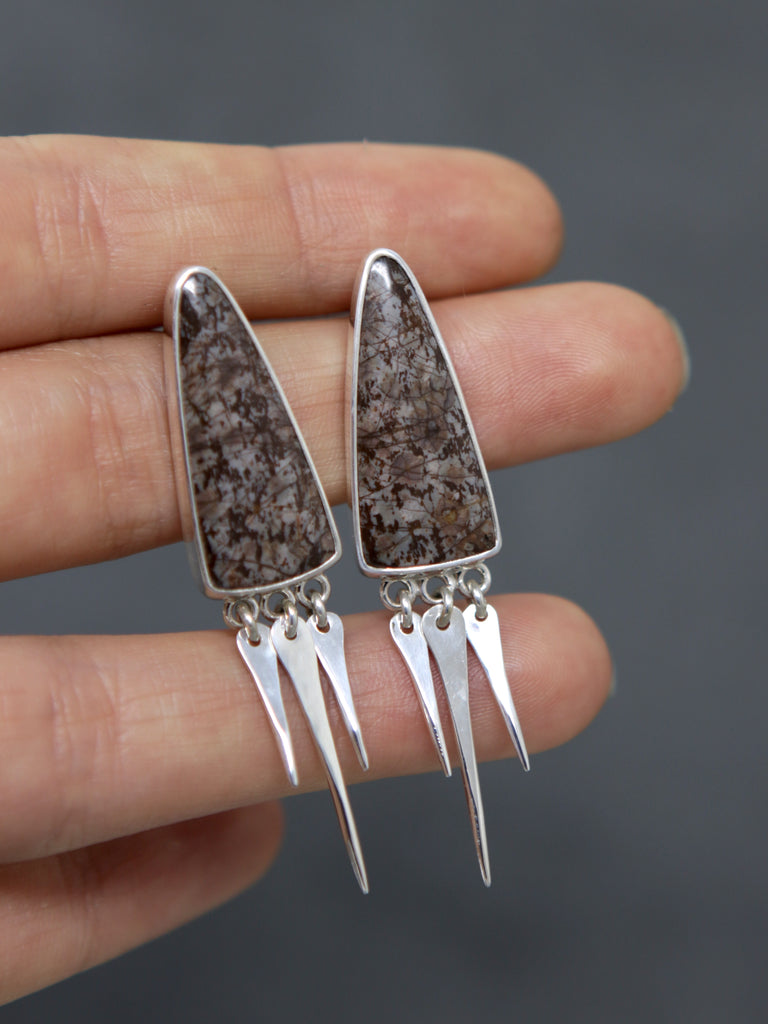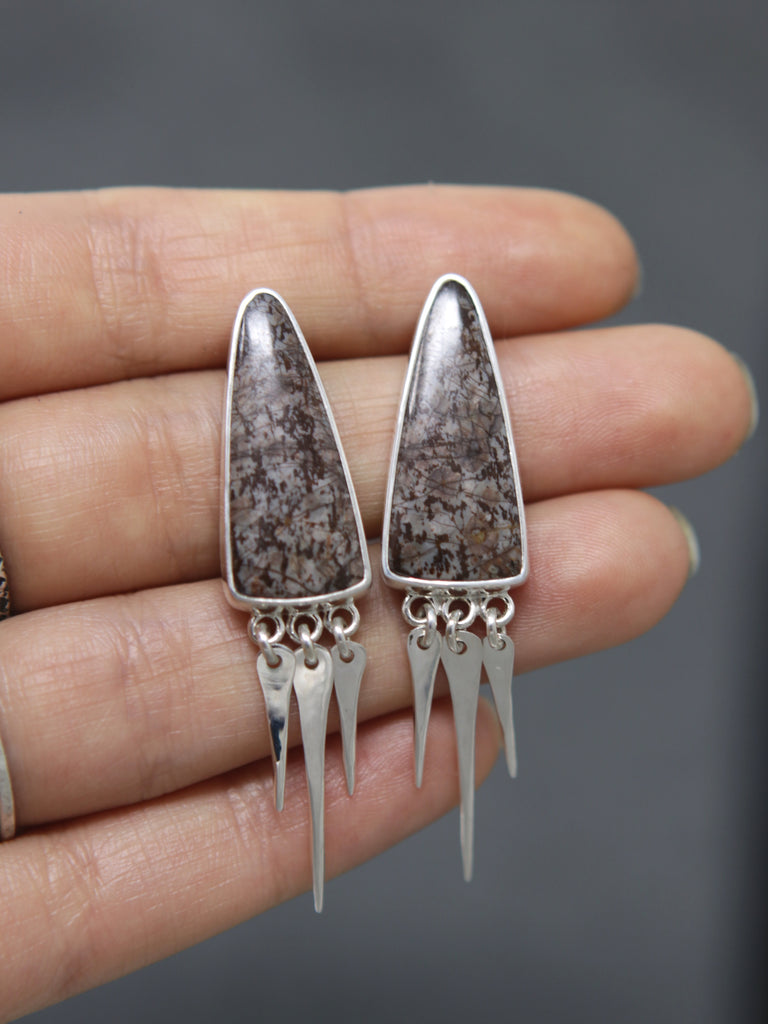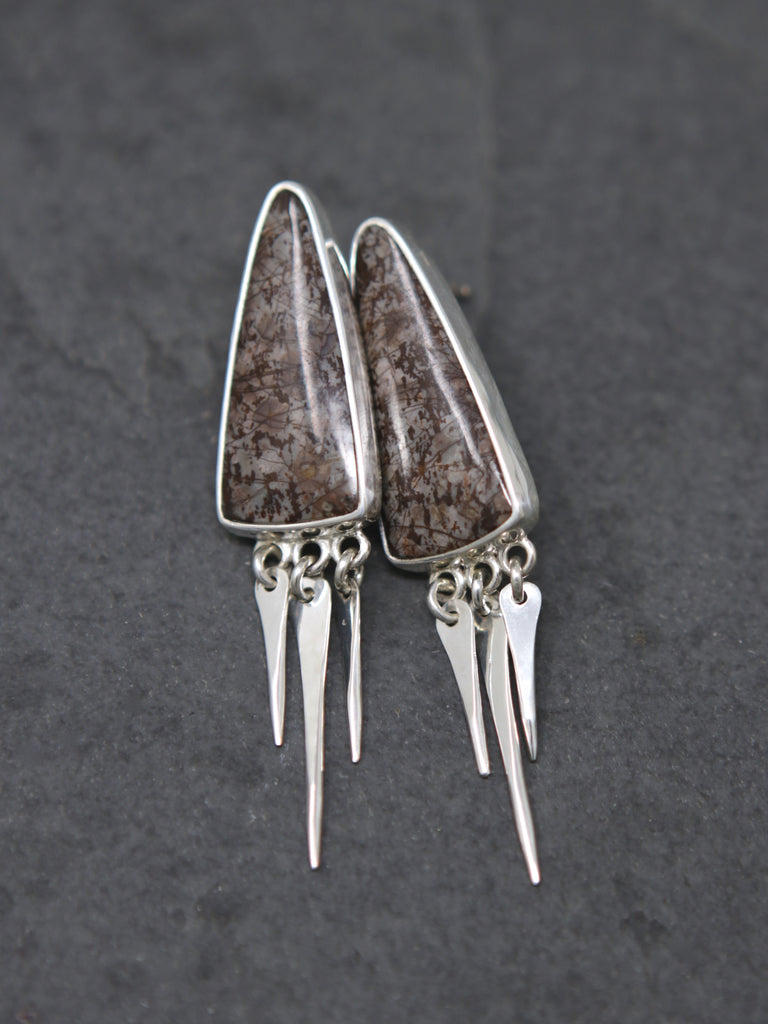 $ 325.00
$ 0.00
OOAK Snowflake Obsidian Spiritus Fringe Earrings
These one of a kind earrings feature an unusual form of Obsidian called "Brown Snowflake Obsidian". The patterns within the stone are a bit like a Jackson Pollock painting, with red-browns and muted grey colorings. Three hand forged and carved spears dangle down below to catch the light and glimmer in the night. 
Crafted entirely from sterling silver with silver posts. Comes with sterling silver ear nuts as well as rubber grips that are super comfy/added security if you wear the earrings with both.  
Each earring measures approximately 2 x .5 inches and weighs 4.6 grams 
<><><><><><><><><>
This piece is a one of a kind pair of earrings that are ready to ship, you will receive the ones photographed. As these are finished pieces ready and waiting to find a neck to adorn, it will ship out to you in 2-4 days.