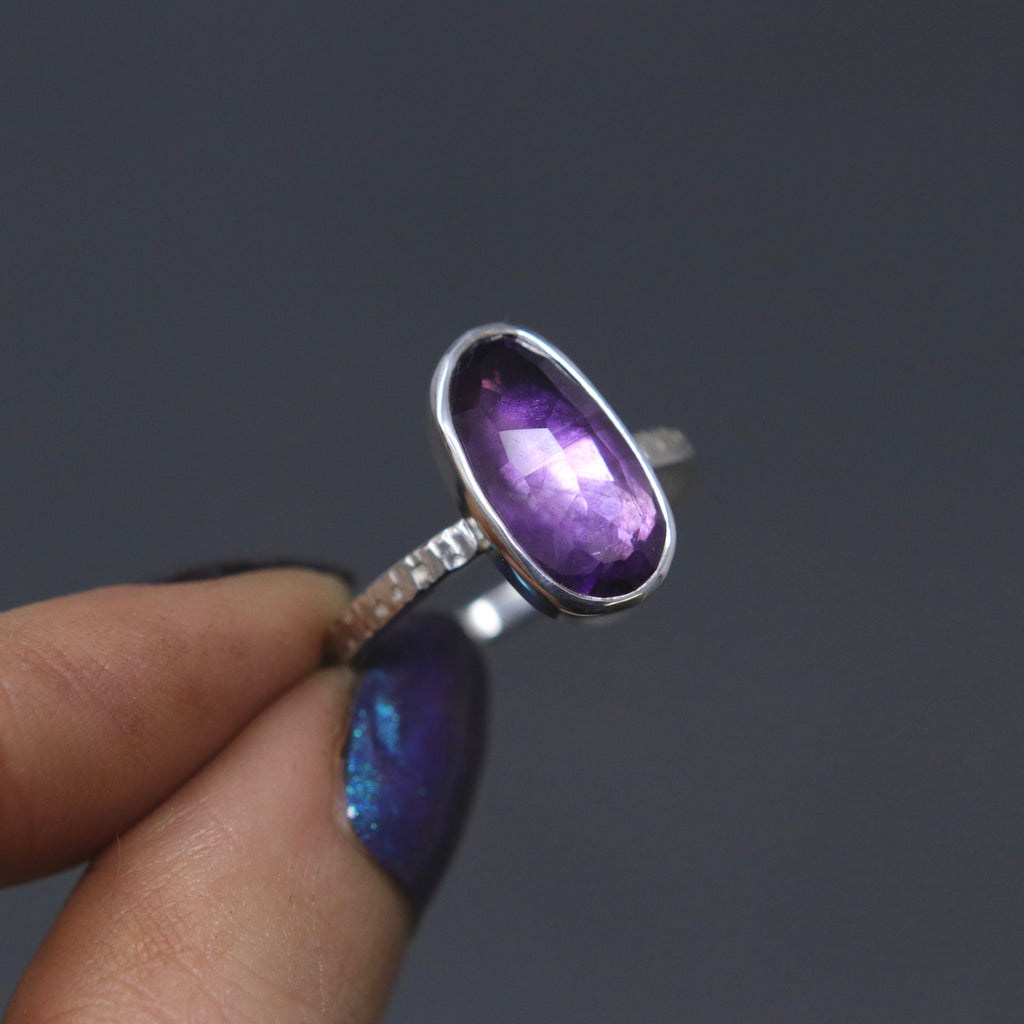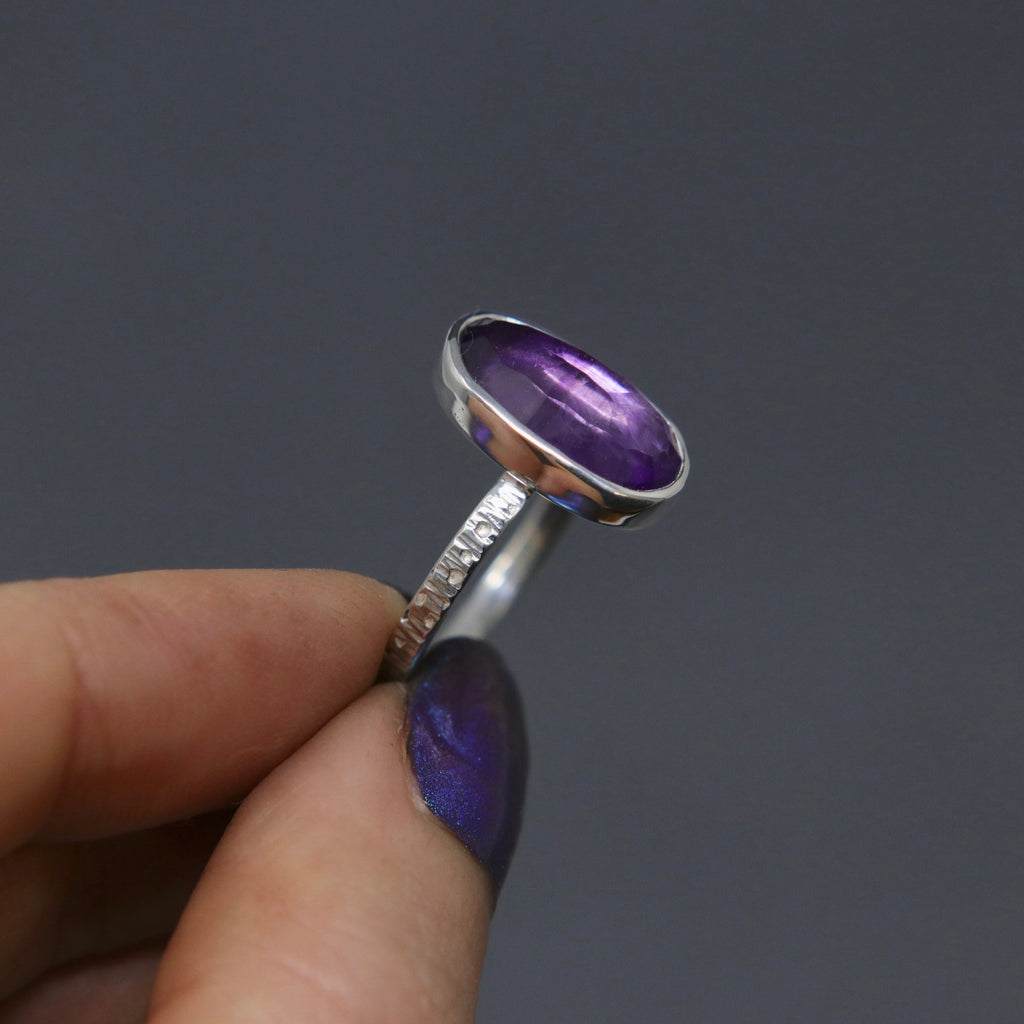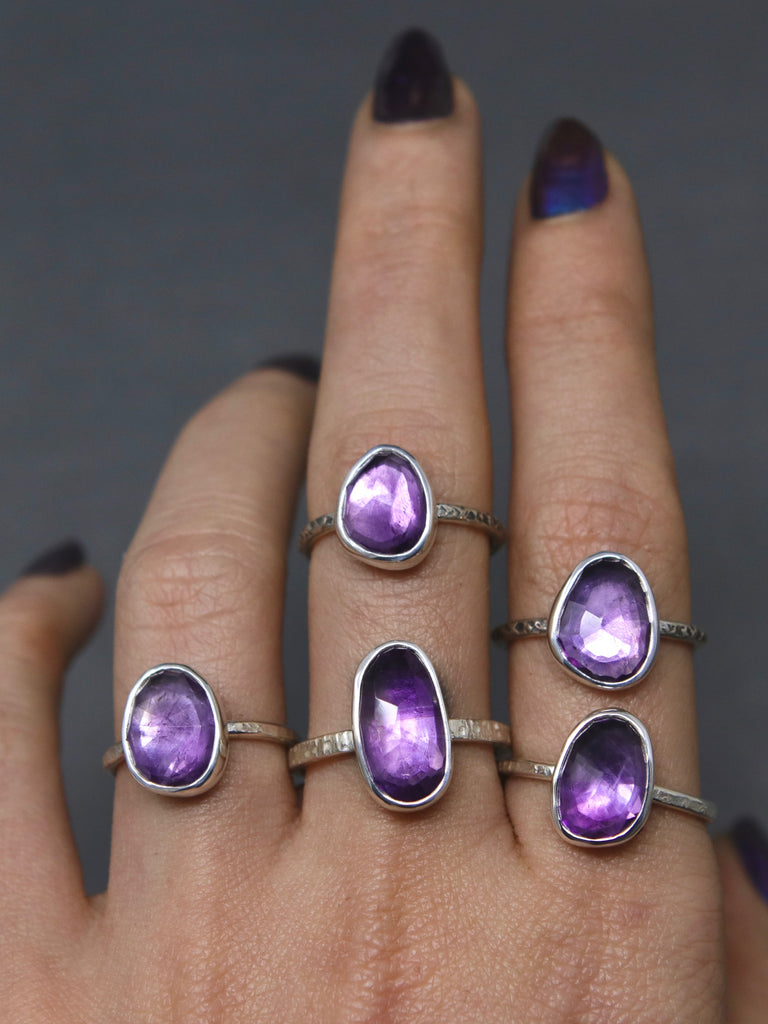 $ 240.00
$ 0.00
Amethyst Stargazer Ring - Size 8 OOAK
One of a Kind Stargazer ring with a royal toned Amethyst gem set into a bezel of fine silver. The band is textured to mimic a meteor shower cascading across the band.
This particular ring is a size 8, you will receive the one photographed. These look lovely stacked with some of my other textured bands! Including my Linear Bands, Relic Bands, and Stargazer bands which give the set a cuff-like look. 
<><><><><><><><><><><><><>
My Stargazer rings are limited edition and made available as I craft them in my home studio from natural, organically cut stones. As these are finished pieces ready and waiting to find a hand to adorn, these will ship out to you in 2-4 days. Each stone is unique and a freeform cut, so every Stargazer ring made is truly one of a kind.