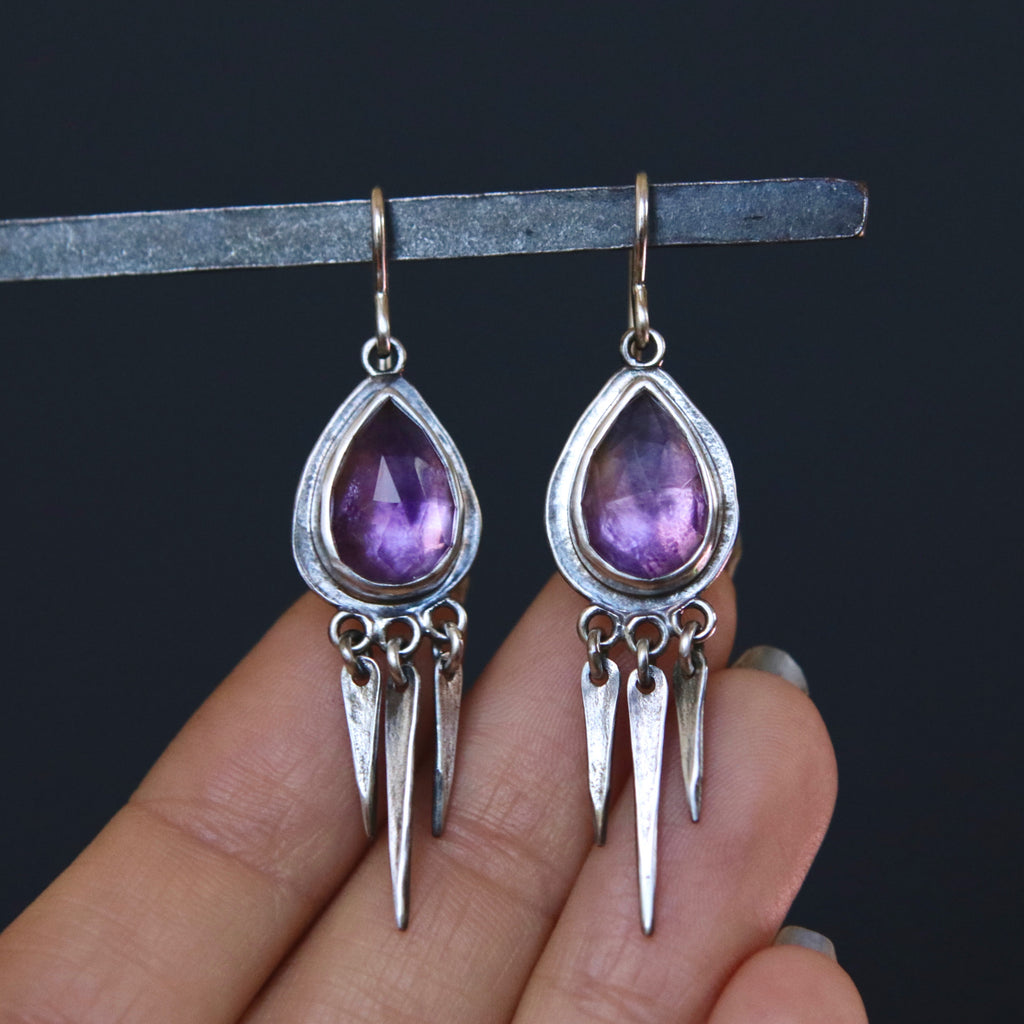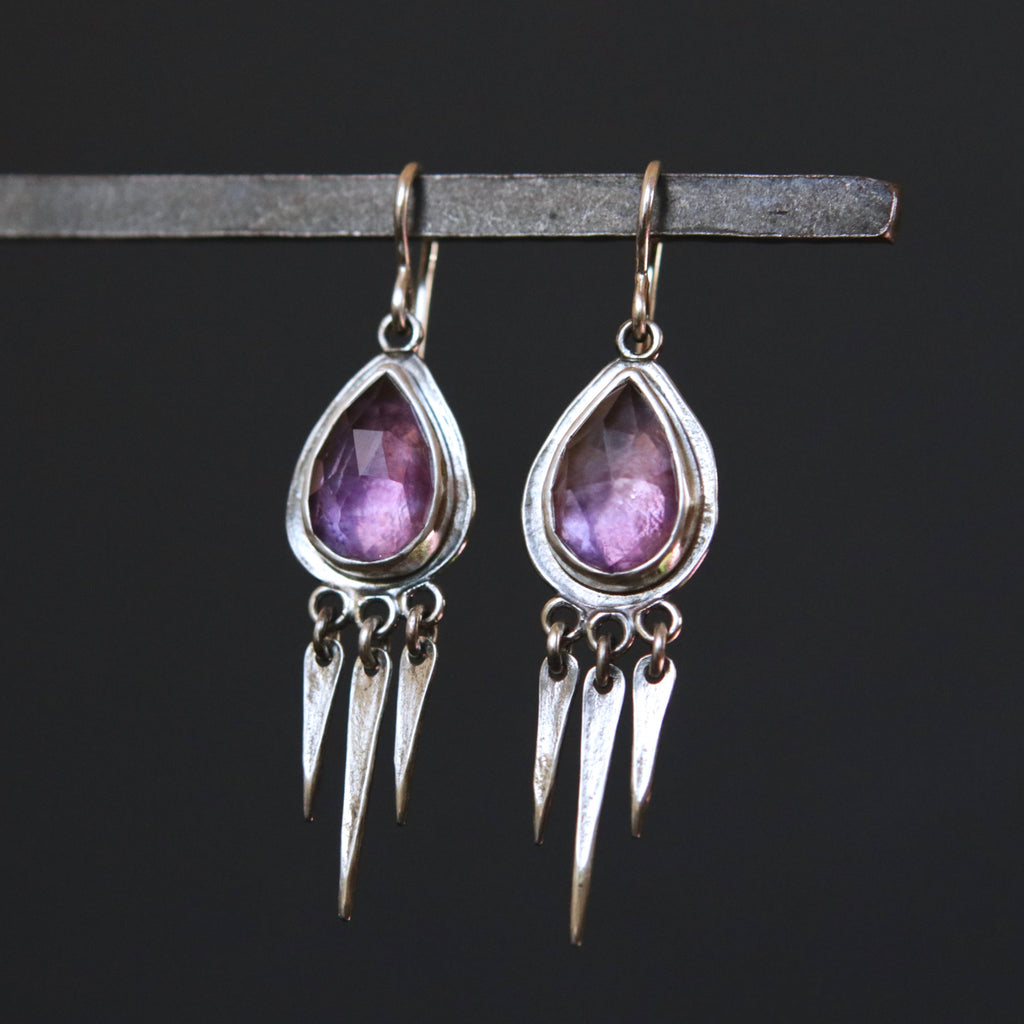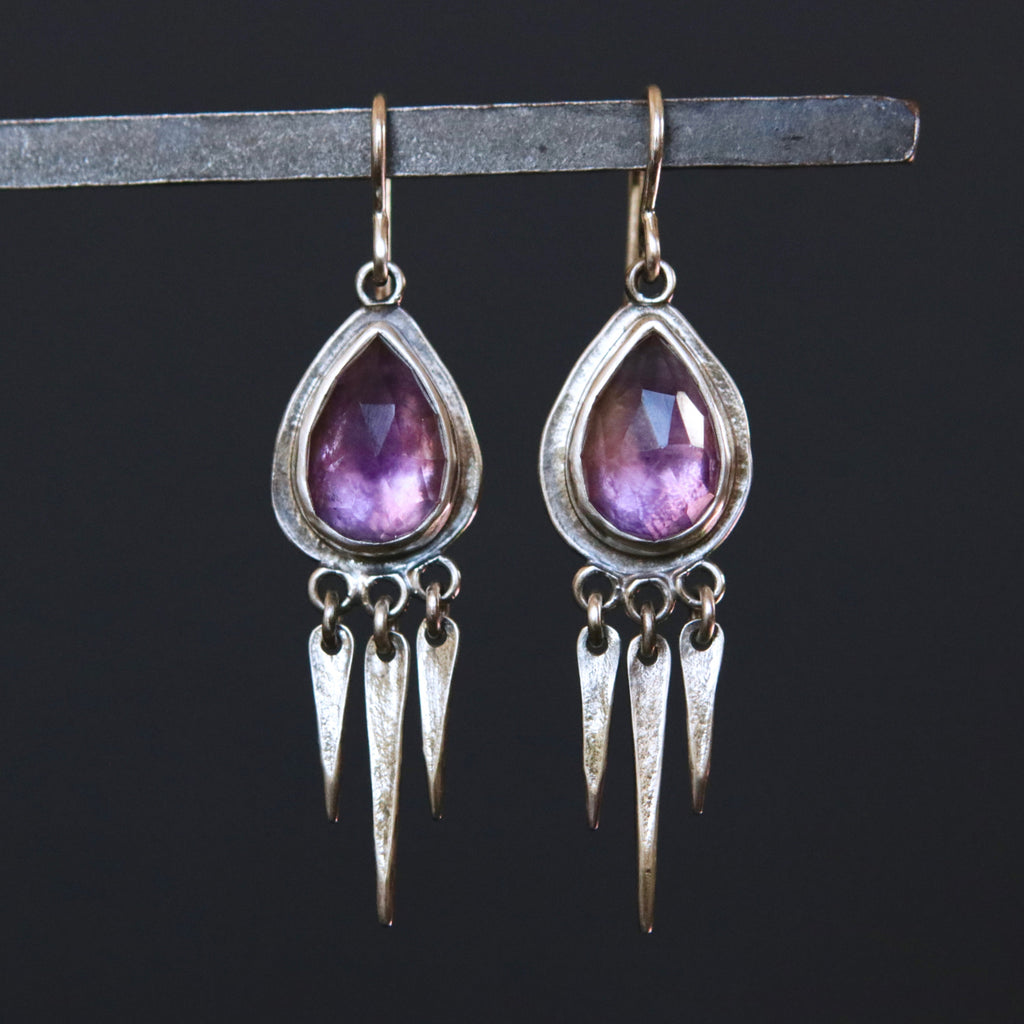 $ 395.00
$ 0.00
Amethyst Tear Dream Seeker Earrings
Fringe and facets galore, these teardrop Amethysts with thorny fringe make for a stunning pair! These earrings sparkle and glint in the light, and the rich tone of the Amethyst is stunning!
<><><><><><><><><><><><><><><><>
As this is a finished piece that is ready and waiting to find ears to adorn, these will ship out to you in 2-3 business days.