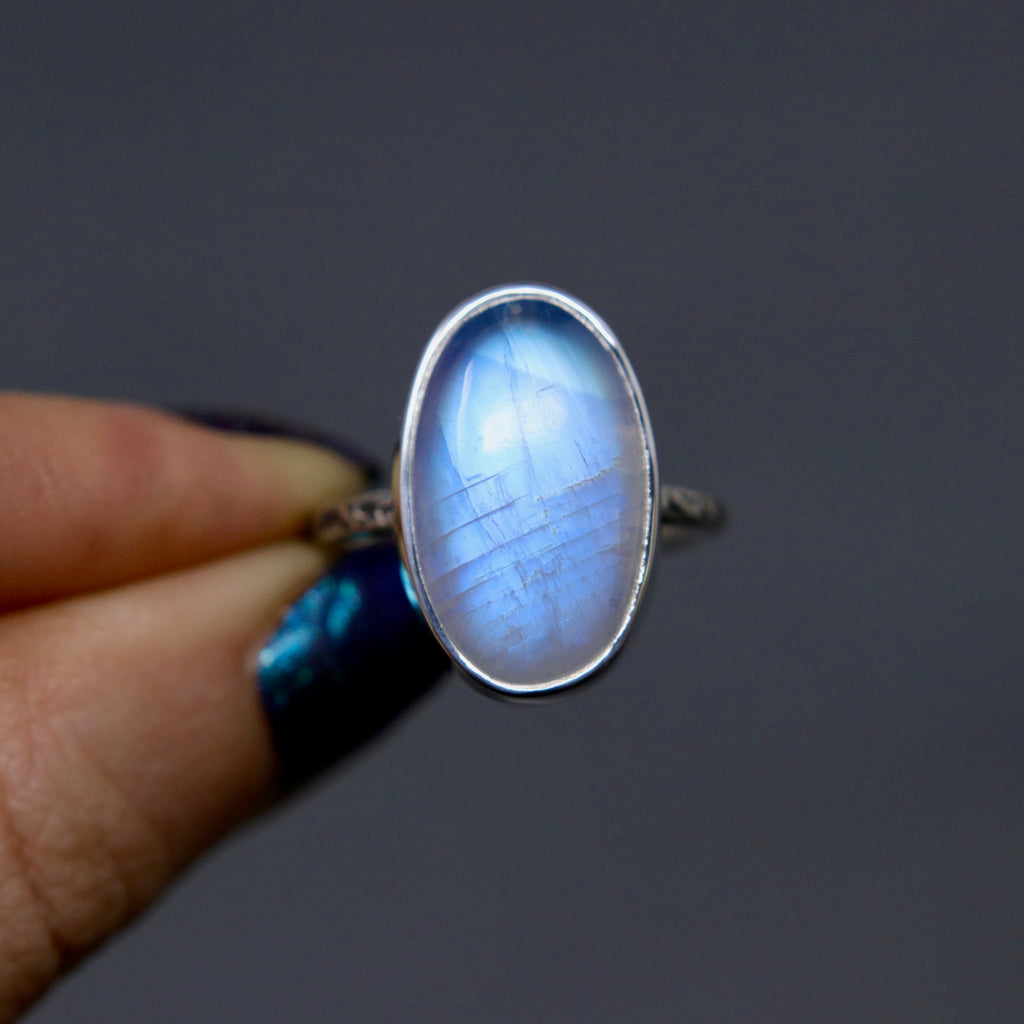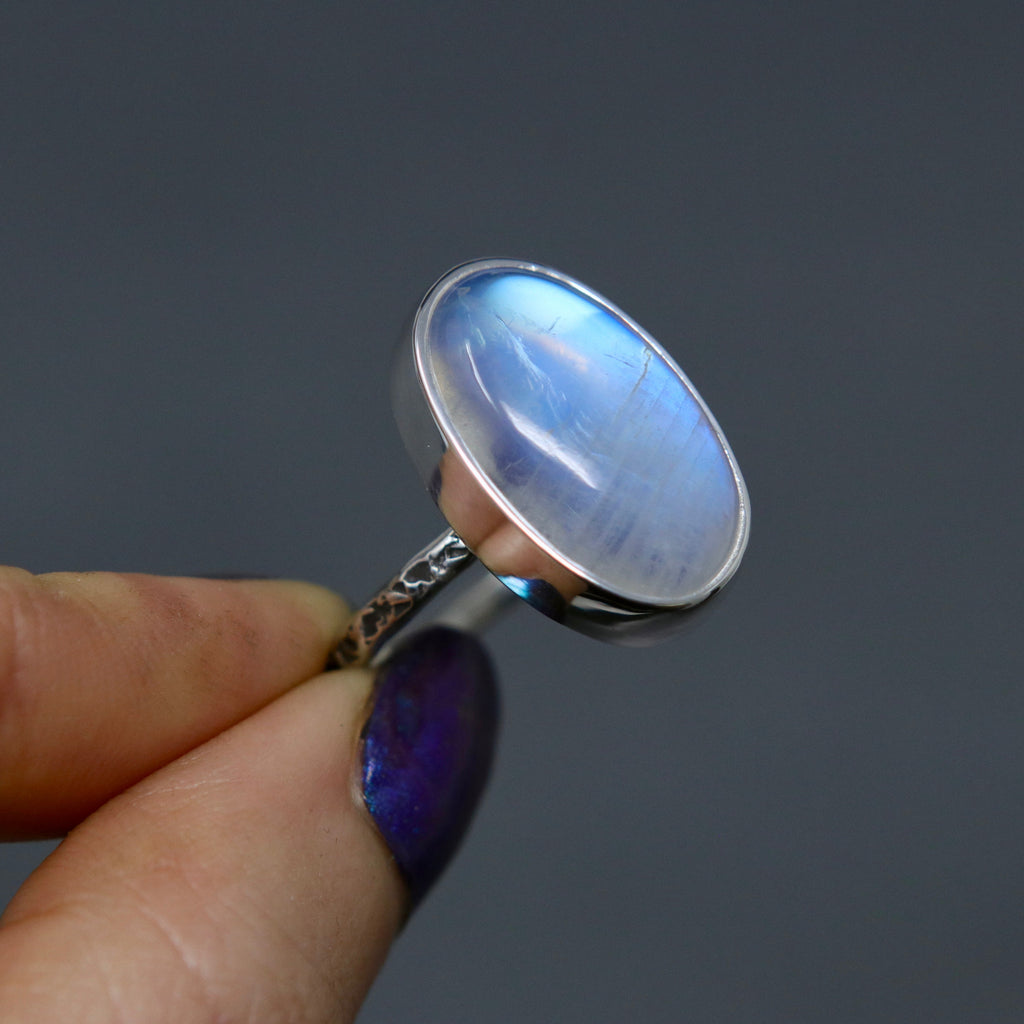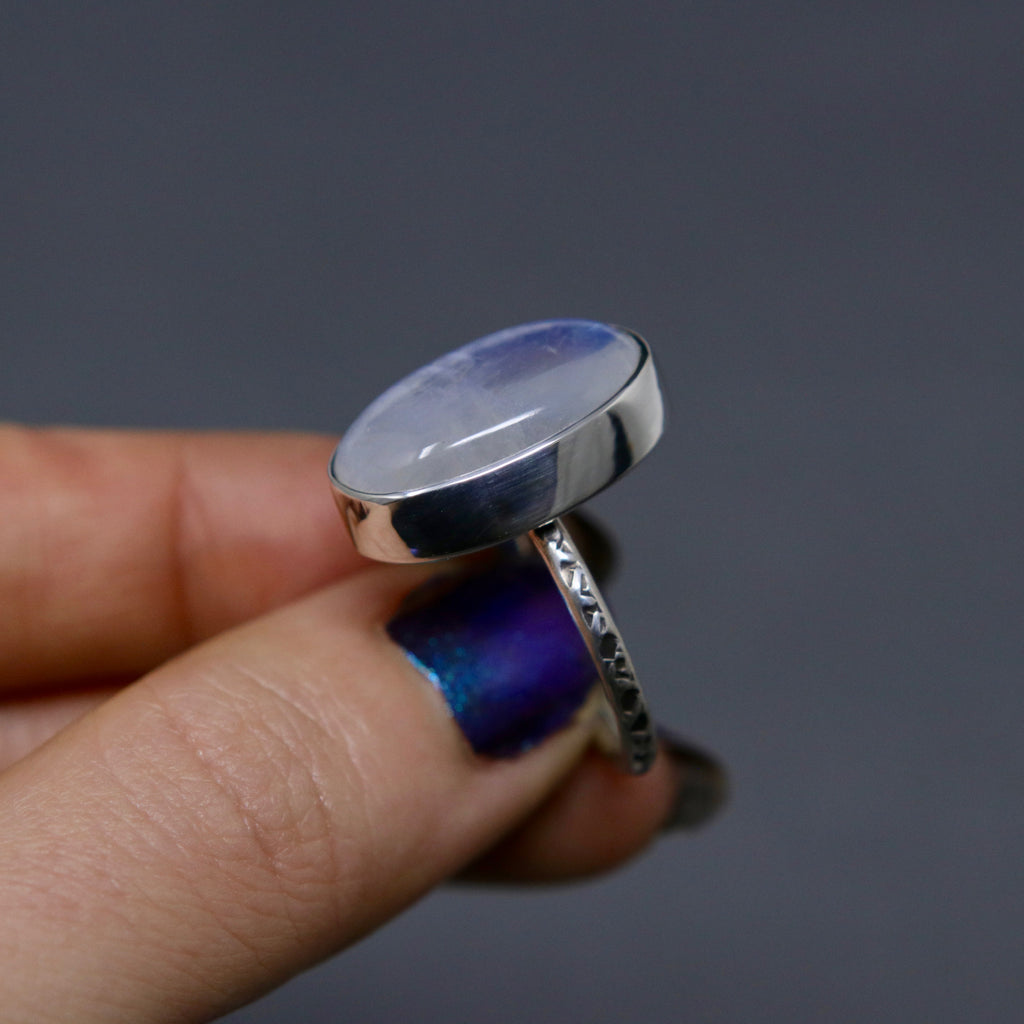 $ 480.00
$ 200.00
Big Blue! Moonstone Heavy Relic Ring - Size 7.5 OOAK
One of a Kind Relic ring with a gorgeous, high grade, huge Moonstone gem set into a bezel of fine silver. The heavy Relic band, which is thicker than standard Relic bands are, is organically textured to mimic the impacts of meteors. 
This particular ring is a size 7.5, you will receive the one photographed. This is a beautiful heirloom quality statement piece with one of the nicest moonstones I've ever set! Truly an epic gem specimen. 
<><><><><><><><><><><><><>
My Relic rings are limited edition and made available as I craft them in my home studio from natural, organically cut stones. As these are finished pieces ready and waiting to find a hand to adorn, these will ship out to you in 2-4 days. Each stone is unique and a freeform cut, so every Rose Relic ring made is truly one of a kind.