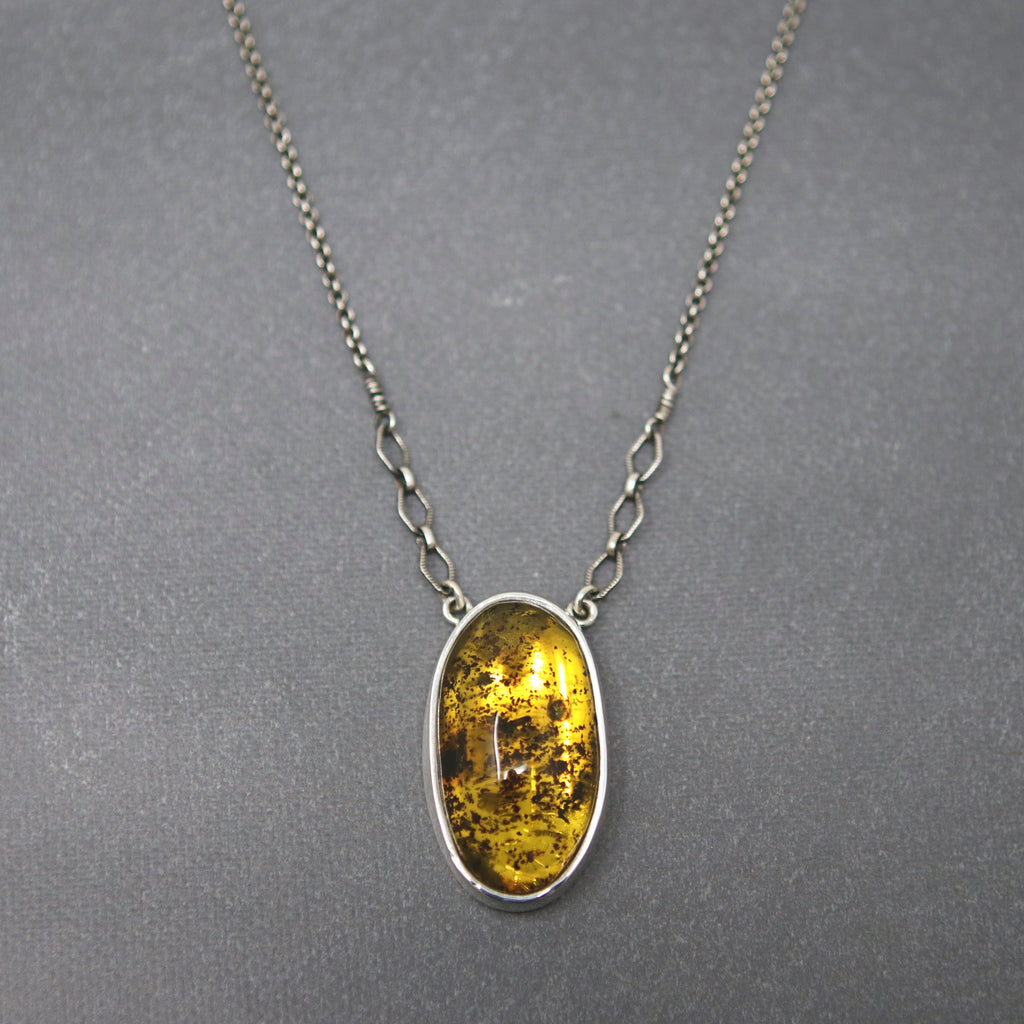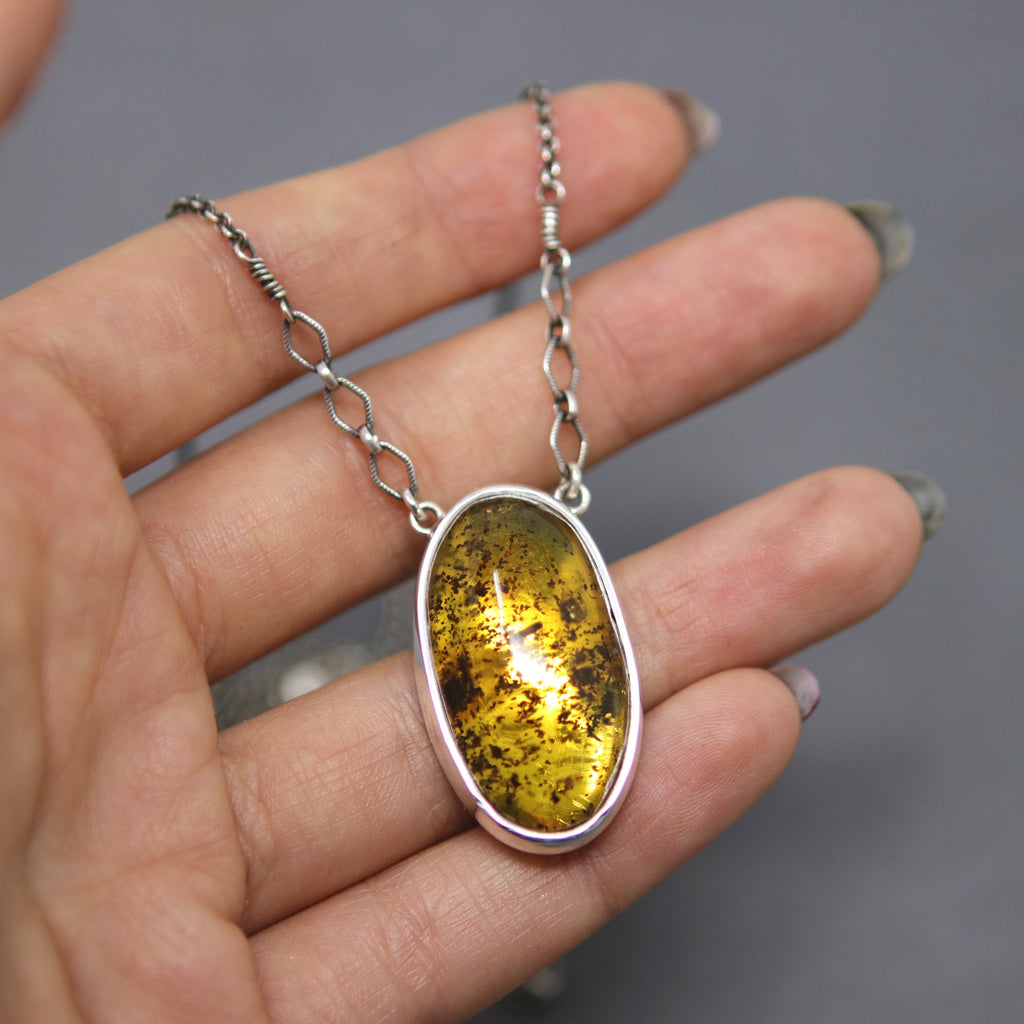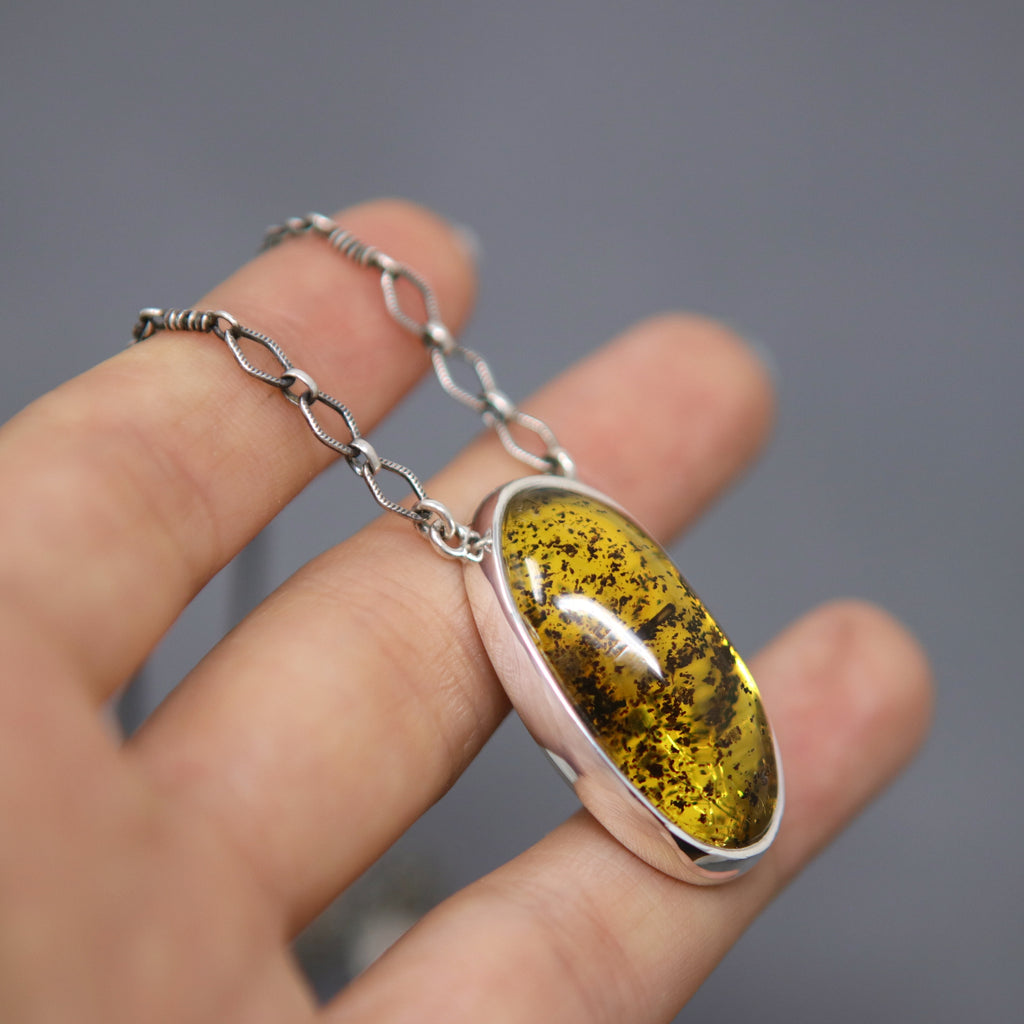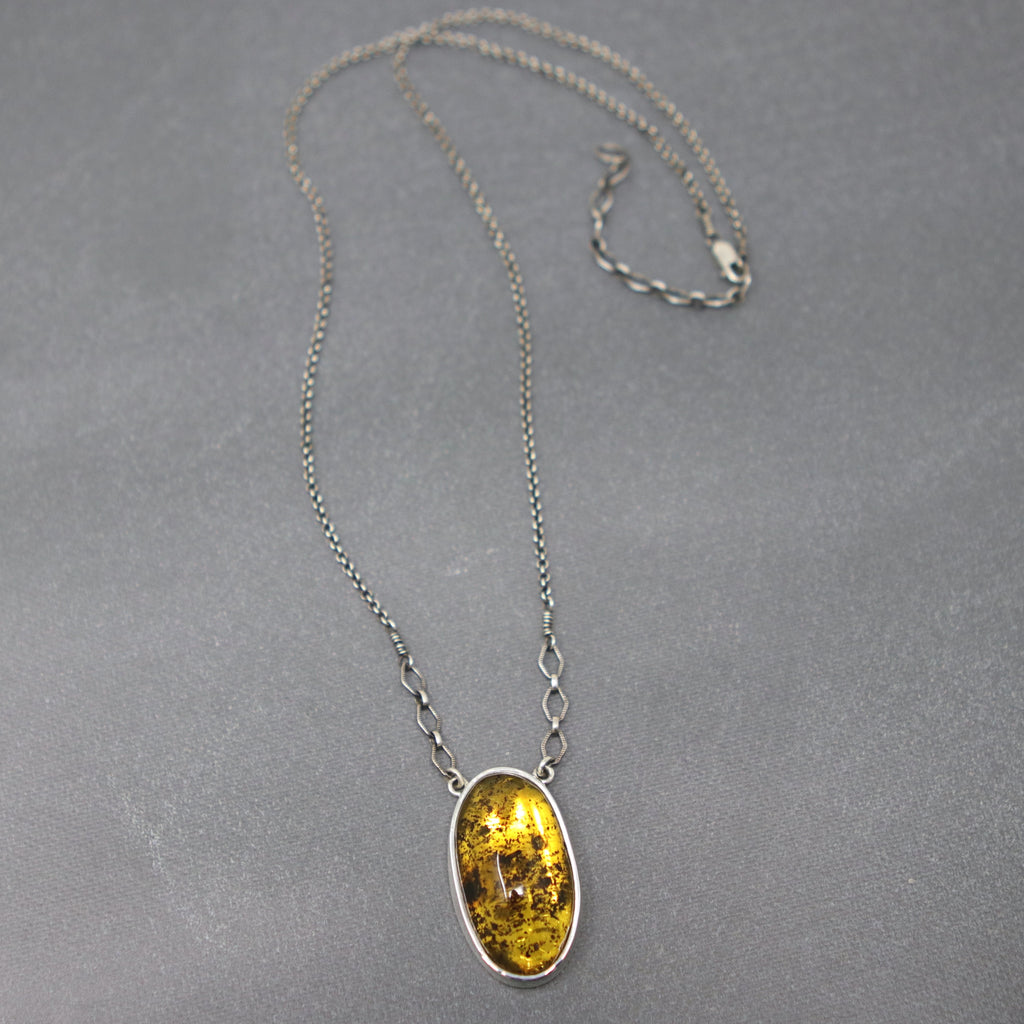 $ 450.00
$ 0.00
OOAK Amber Spiritus Necklace B
The most richly golden, ethereally illuminated Amber gemstone is center stage in this Spiritus necklace. The glow from this piece is so mezmerizing and enchanting, it's not a piece that will be missed when worn. The warmest golden glows come from within the stone when hit with light, bouncing off the silver behind it.
Crafted entirely from sterling silver with an oxidized, single stranded chain and high polish silver setting. 

Chain length is adjustable 18-20 inches
Pendant measures approximately .7 x 1.25 inches 
<><><><><><><><><>
This piece is a one of a kind necklace that is ready to ship, you will receive the one photographed. As this is a finished pieces ready and waiting to find a neck to adorn, it will ship out to you in 2-4 days.