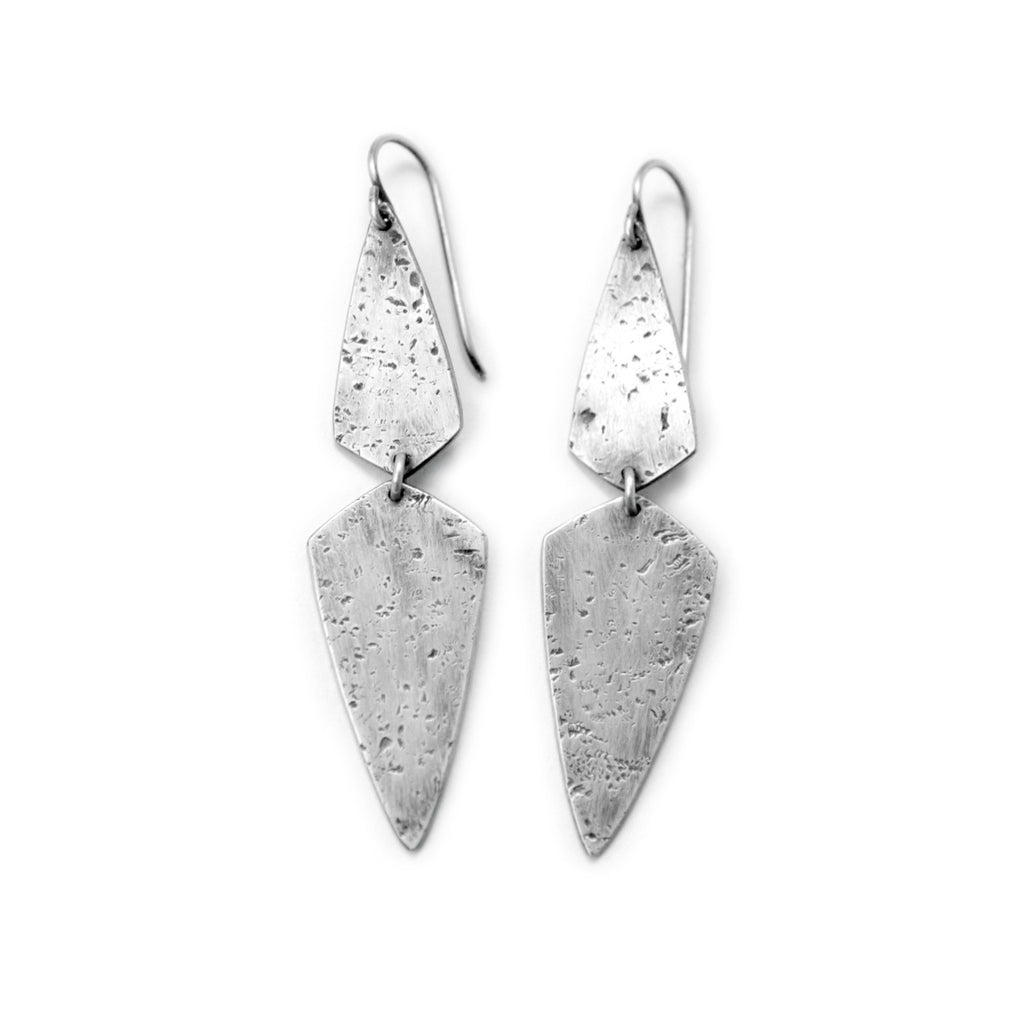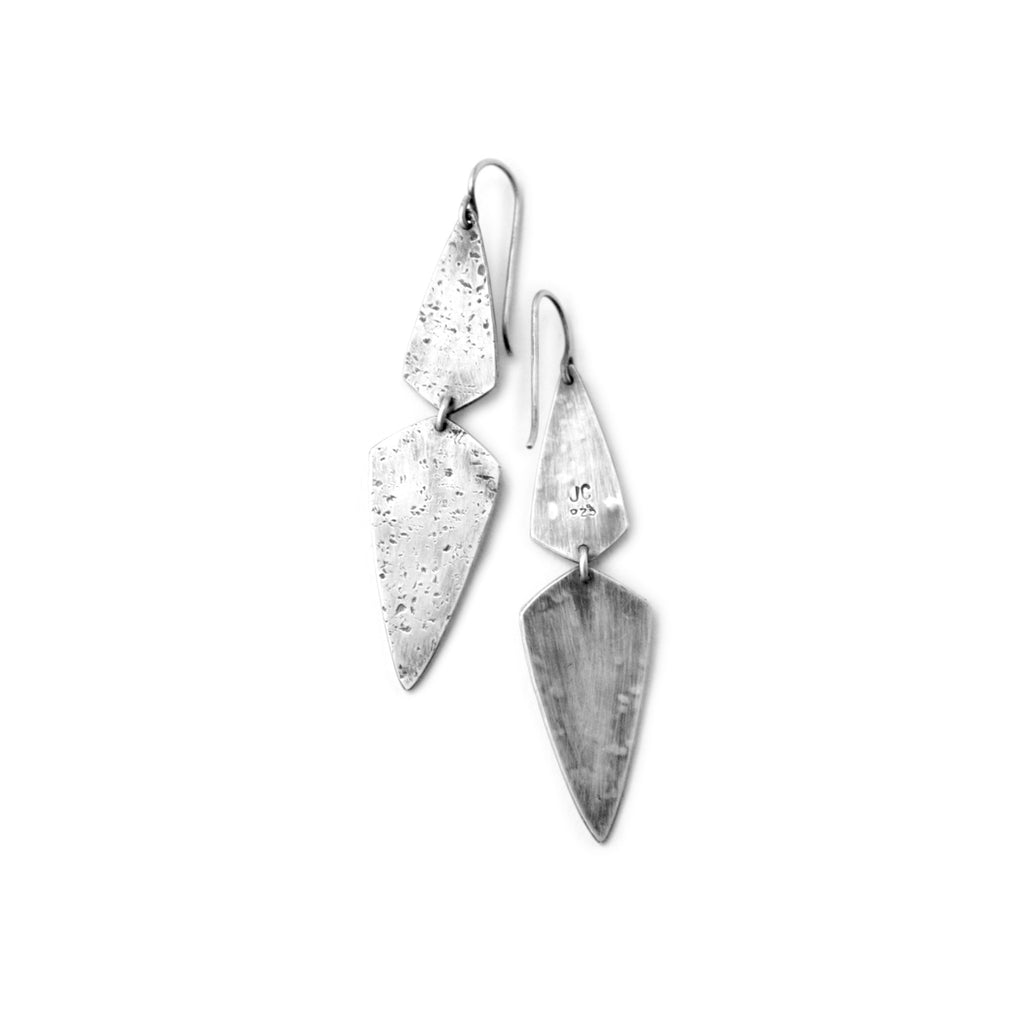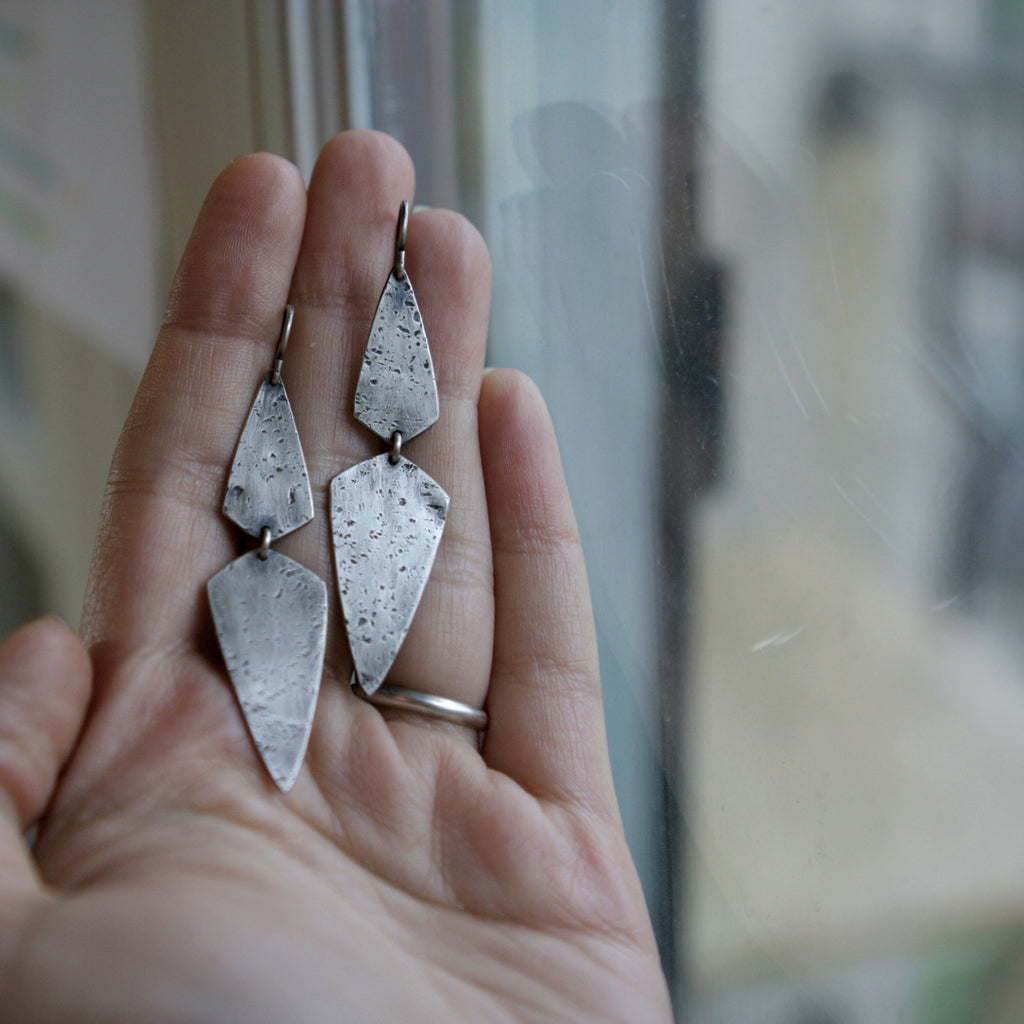 $ 150.00
$ 150.00
Double Dagger Earrings
Double Dagger earrings, handsawn and organically textured for a moon rock effect. Modern and edgy, but earthly. Like a talisman unearthed from another time period. These are given a patina that deepens the silver and enhances the organic texture of the sterling silver. 

Earrings measure just under 2.5 inches long with ear hook

<><><><><><><><><>

Please allow up to two weeks for fabrication as these are each handmade to order. 

Each pair is handcrafted per order. Please understand that there may be slight variations in the patterns because of this, which is really part of the beauty as each piece is unique.