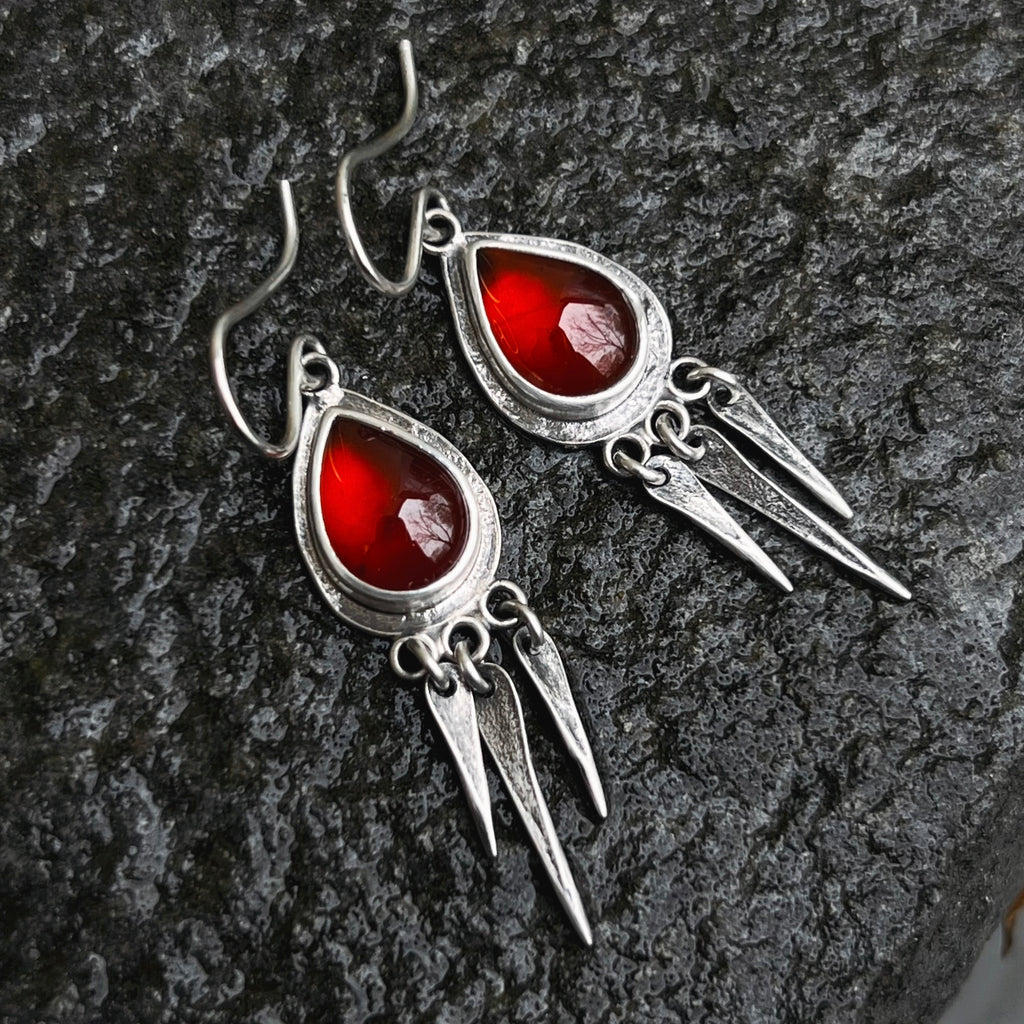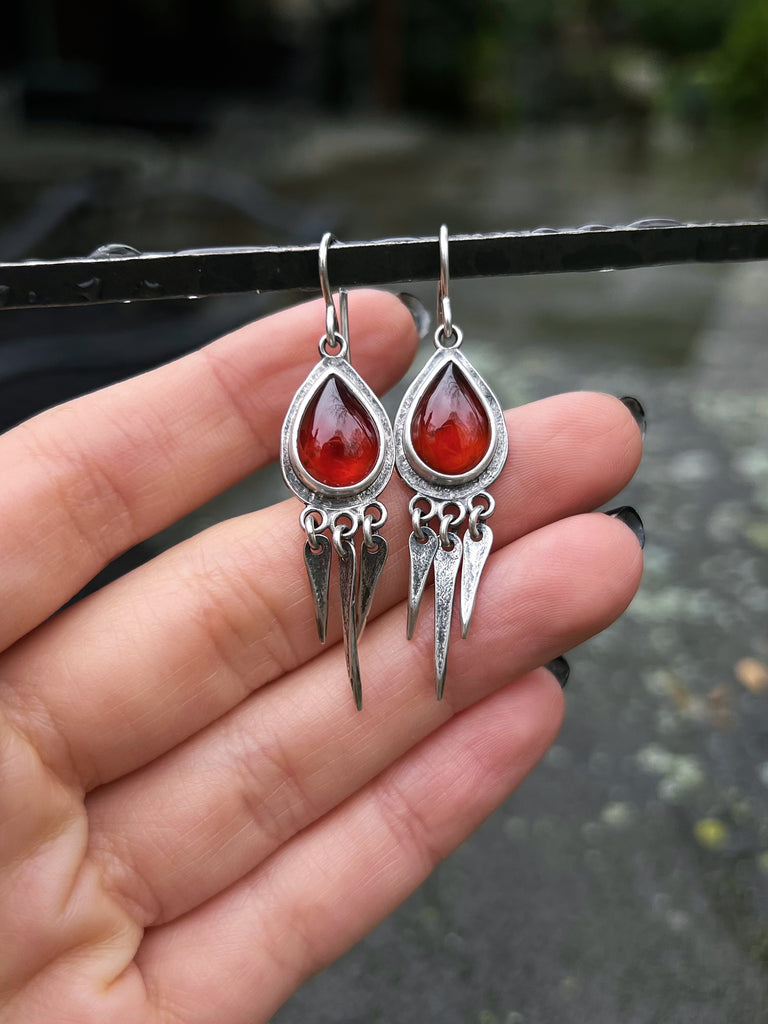 $ 375.00
$ 0.00
Hessonite Garnet Dream Seeker Earrings
Fringe and vampy glow galore, these teardrop Hessonite Garnets with thorny fringe make for a stunning pair! These earrings have a rich, almost blackened red and the shine of how they capture light within is so sultry!
Comes with rubber earring backs
They measure approximately 1.8 inches in length (from top of ear hook to longest fringe)
<><><><><><><><><><><><><><><><>
As this is a finished pair that is ready and waiting to find ears to adorn, these will ship out to you in 2-3 business days.