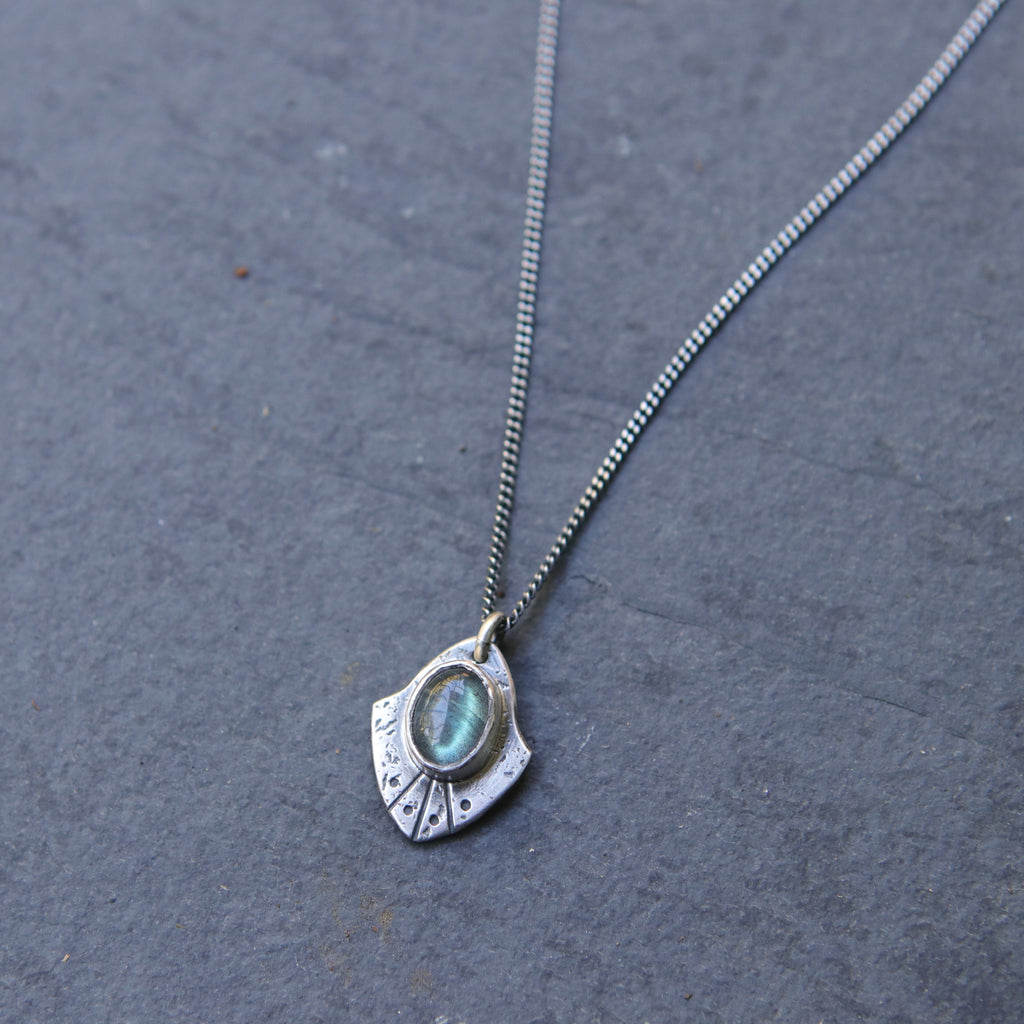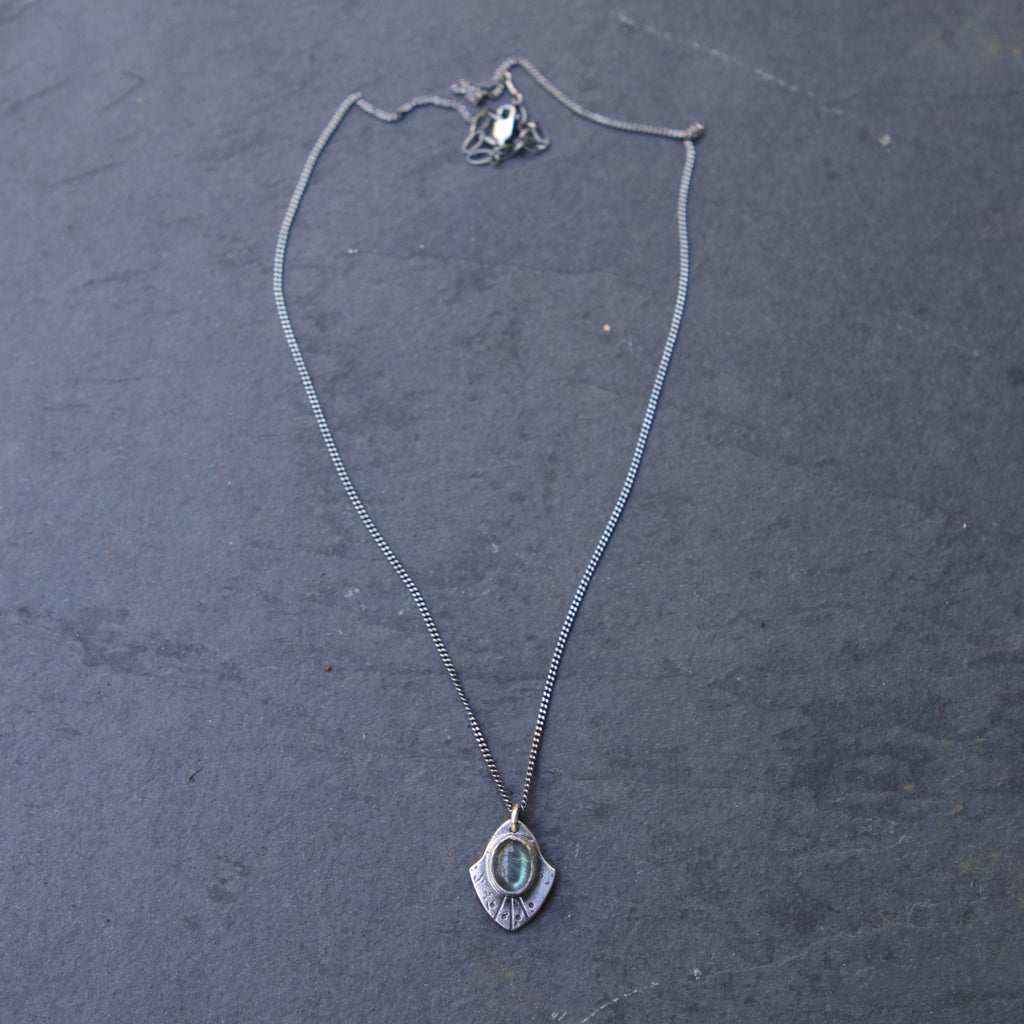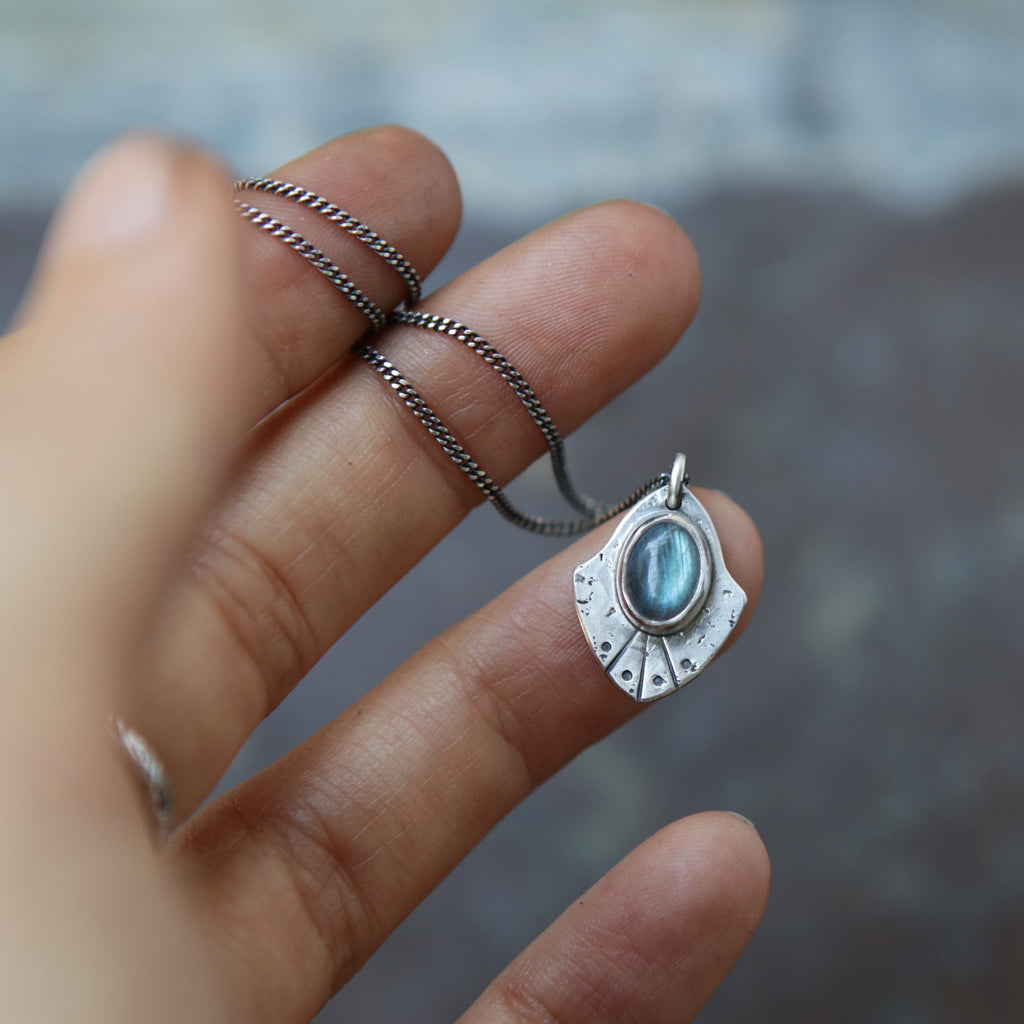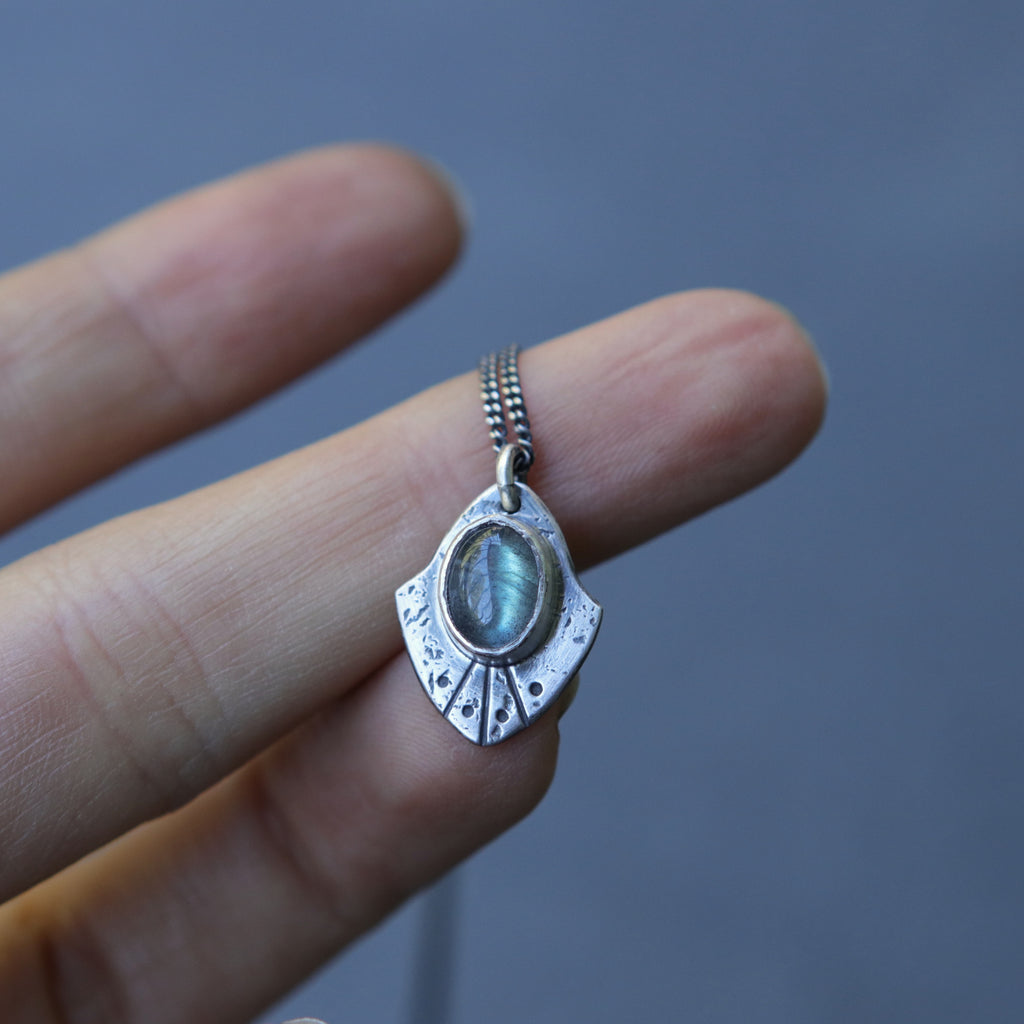 $ 130.00
$ 0.00
Labradorite Mini Rogue Shield Necklace - *Limited*
The more dainty version of the Rogue Shield Necklace, the Mini Rogue shield features a small warriors shield inspired form with a flashy Labradorite gem shrouded in fine silver. Entirely made by hand using traditional techniques, the silver is organically textured and stamped. She may be a smaller piece, but she packs in a lot of power. Easily the kind of necklace you wear every day!
Chain is an adjustable 16-18 inches
<><><><><><><><><><><><><><><><>
These are ready to ship and ship out in 2-3 business days. While all the stones I use are of the same high quality as the one's photographed, they are natural and do have slight variations from one to the next in terms of color and pattern. Please expect (and celebrate) the beauty in that when ordering. Each is as unique as a fingerprint!