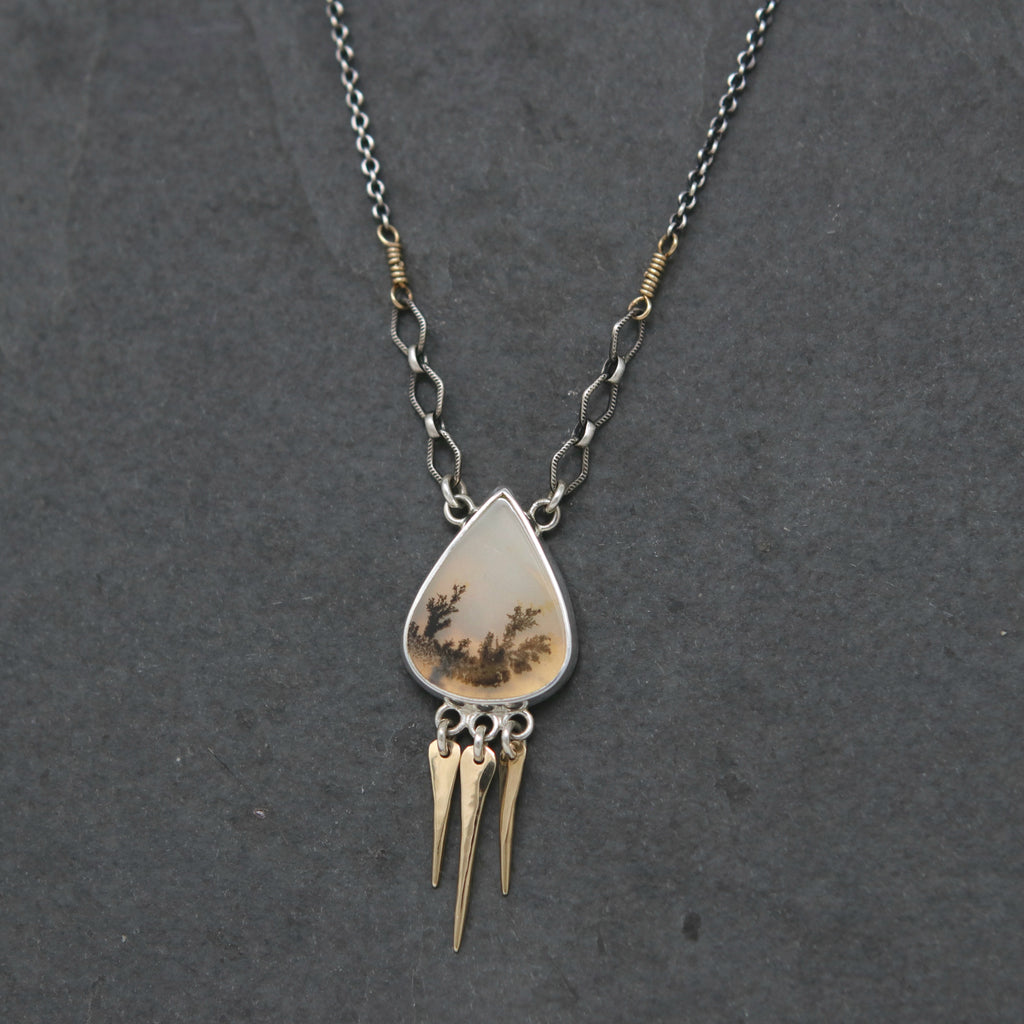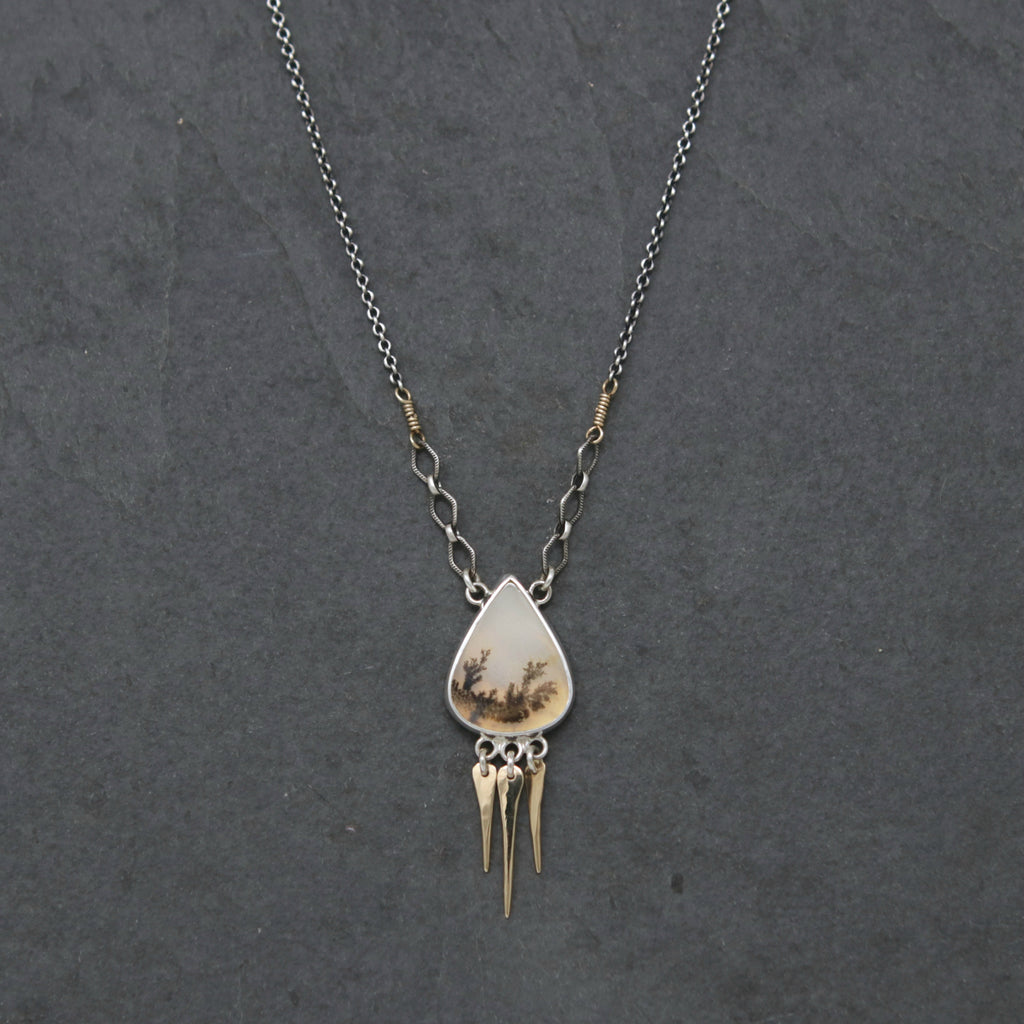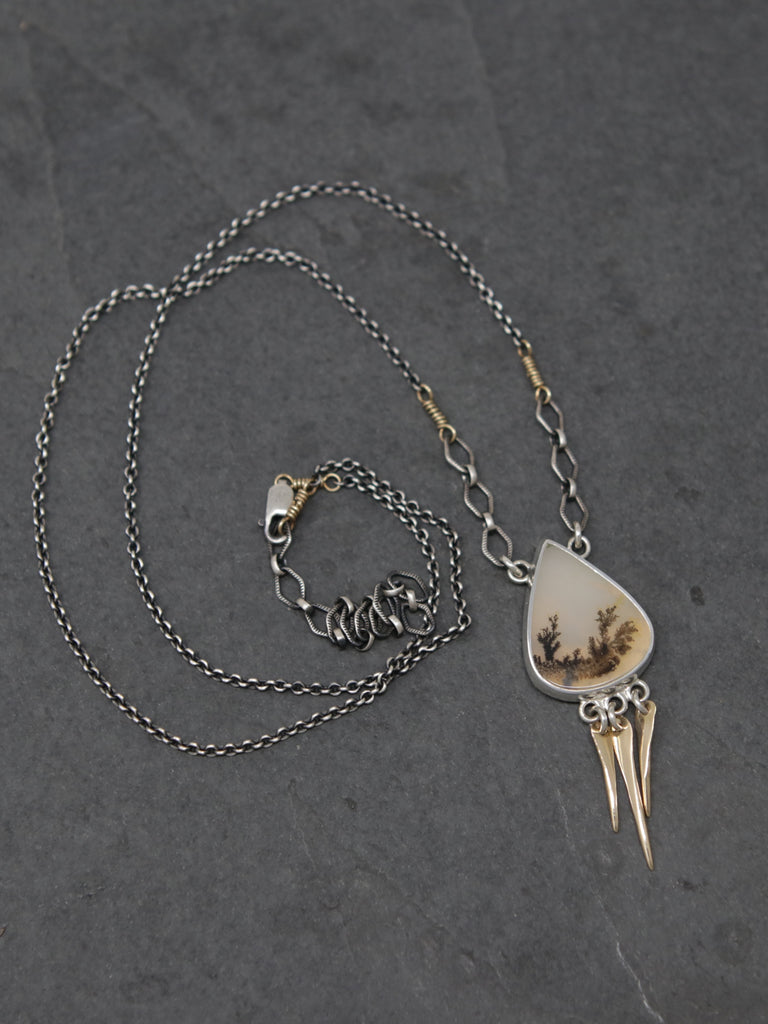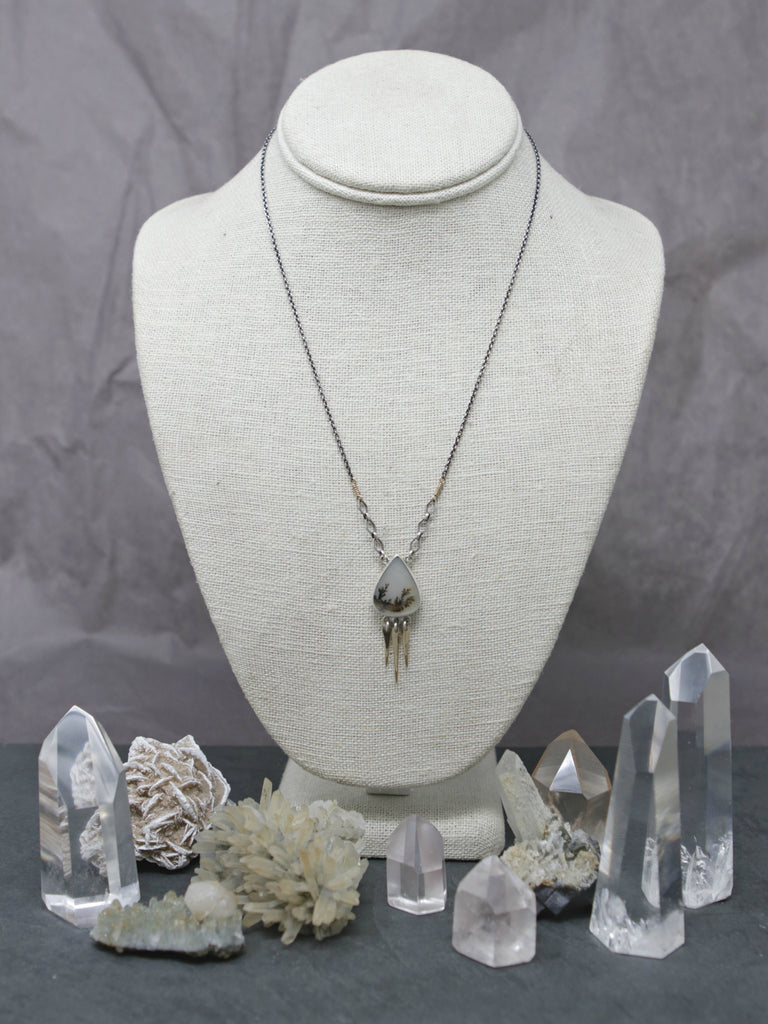 $ 680.00
$ 0.00
OOAK Dendritic Agate Spiritus Fringe Necklace with 14k Gold Details
Three spears of 14k yellow gold drip down beneath a beautiful one of a kind Dendritic Agate pear shaped stone. The four wraps within the chain are also 14k gold to match. This one of a kind piece is a beautiful piece of adornment on it's own, or layered among other pieces!
Crafted from sterling silver and 14k gold with an oxidized, single stranded chain and high polish silver setting. 
This gemstone weighs approximately 5.5 carats.
Chain length is adjustable 18-20 inches
Pendant measures approximately 1.7 x .6 inches
<><><><><><><><><>
This piece is a one of a kind necklace that is ready to ship, you will receive the one photographed. As this is a finished pieces ready and waiting to find a neck to adorn, it will ship out to you in 2-4 days.