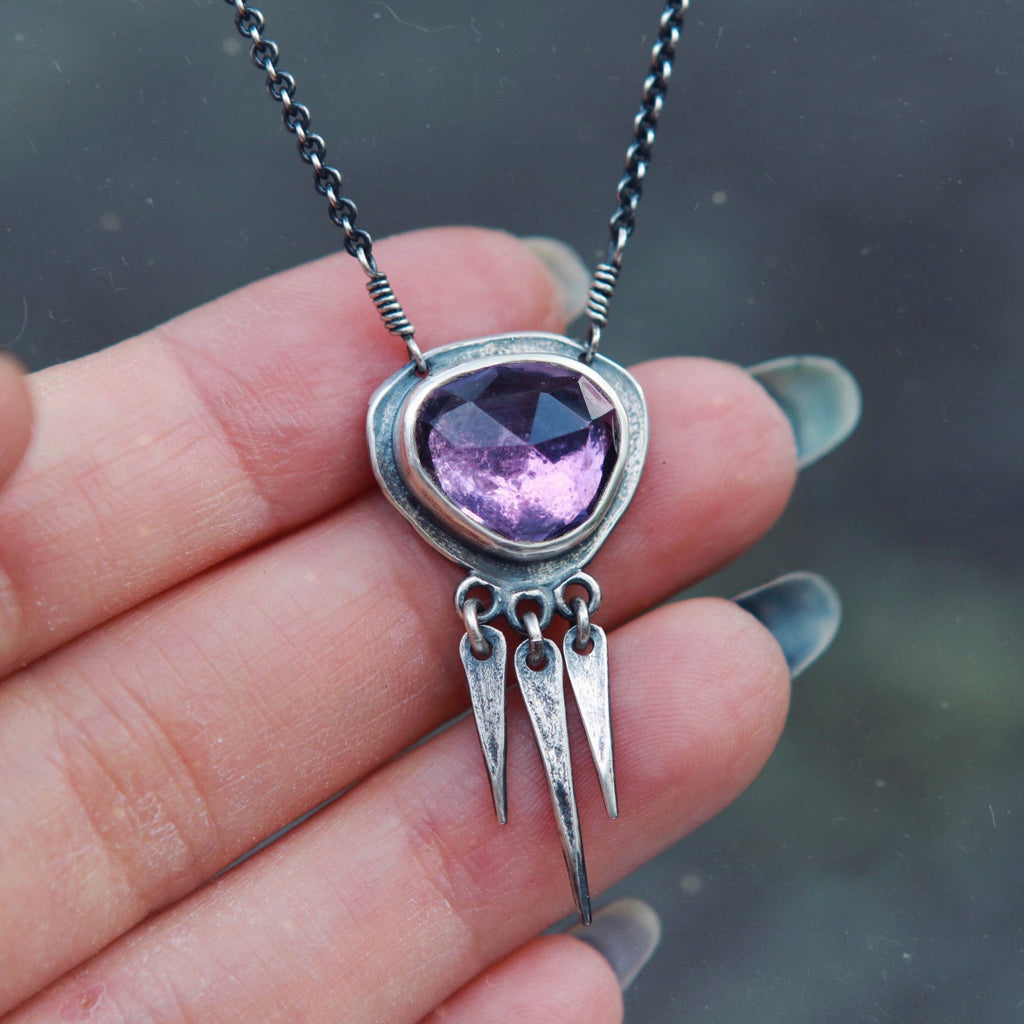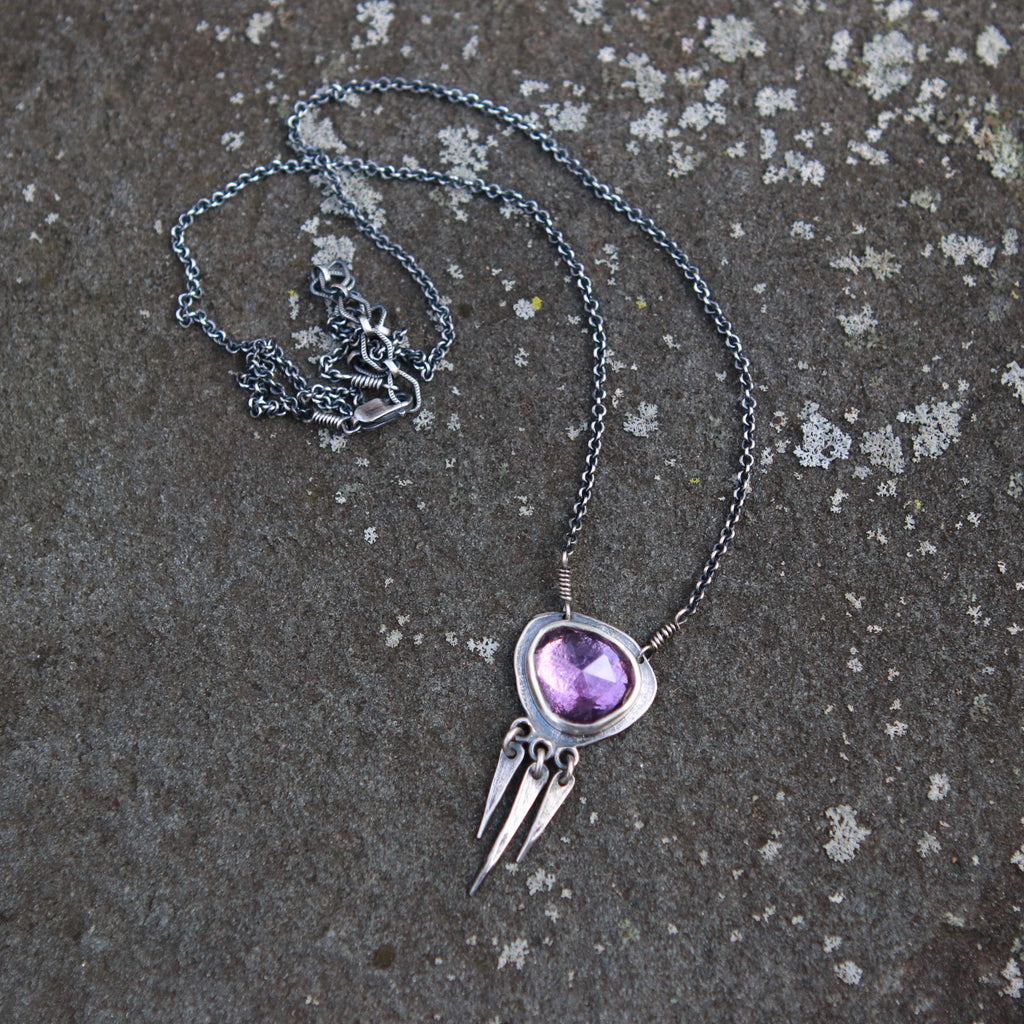 $ 300.00
$ 0.00
OOAK Dream Seeker Talisman in Amethyst
A beautifully shaped and highly flashy freeform Amethyst gem set into the new Dream Seeker Talisman. The metal halo is organically textured so that the stone appears to be resting on a petal of silver, while the individually forged spears of fringe are textured to resemble thorns. Entirely made by hand using traditional techniques, finished in a rustic oxidized style. Perfect for someone who likes a piece that is out of the ordinary and adds that element of a fantastic fantasy to everyday life.
On adjustable chains of 18-20 inches in length with hand woven details and connections.
Want the option for longer adjusting? See chain extenders (this piece would classify for the Dream Seeker style of extender) 
<><><><><><><><><><><><><><><><>
As this is a finished piece that is ready and waiting to find a neck to adorn, this will ship out to you in 2-3 days.