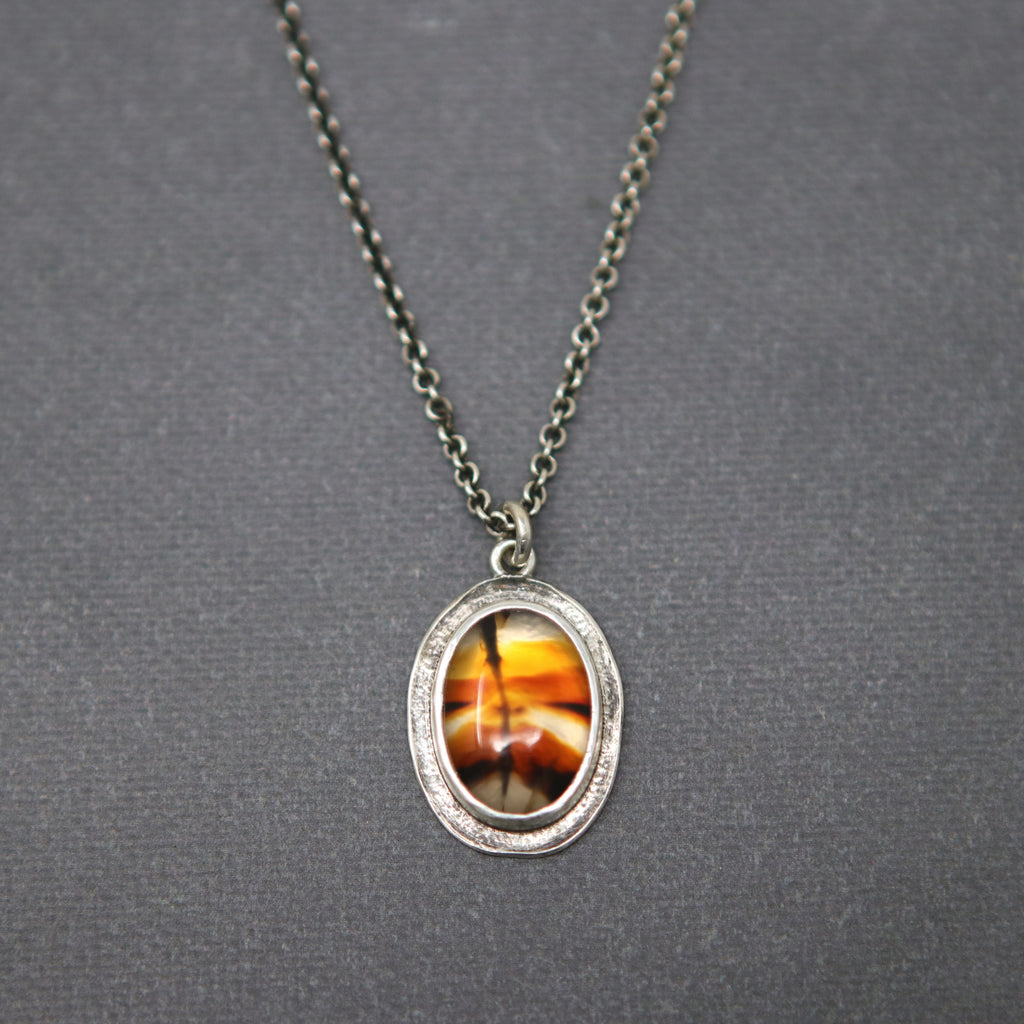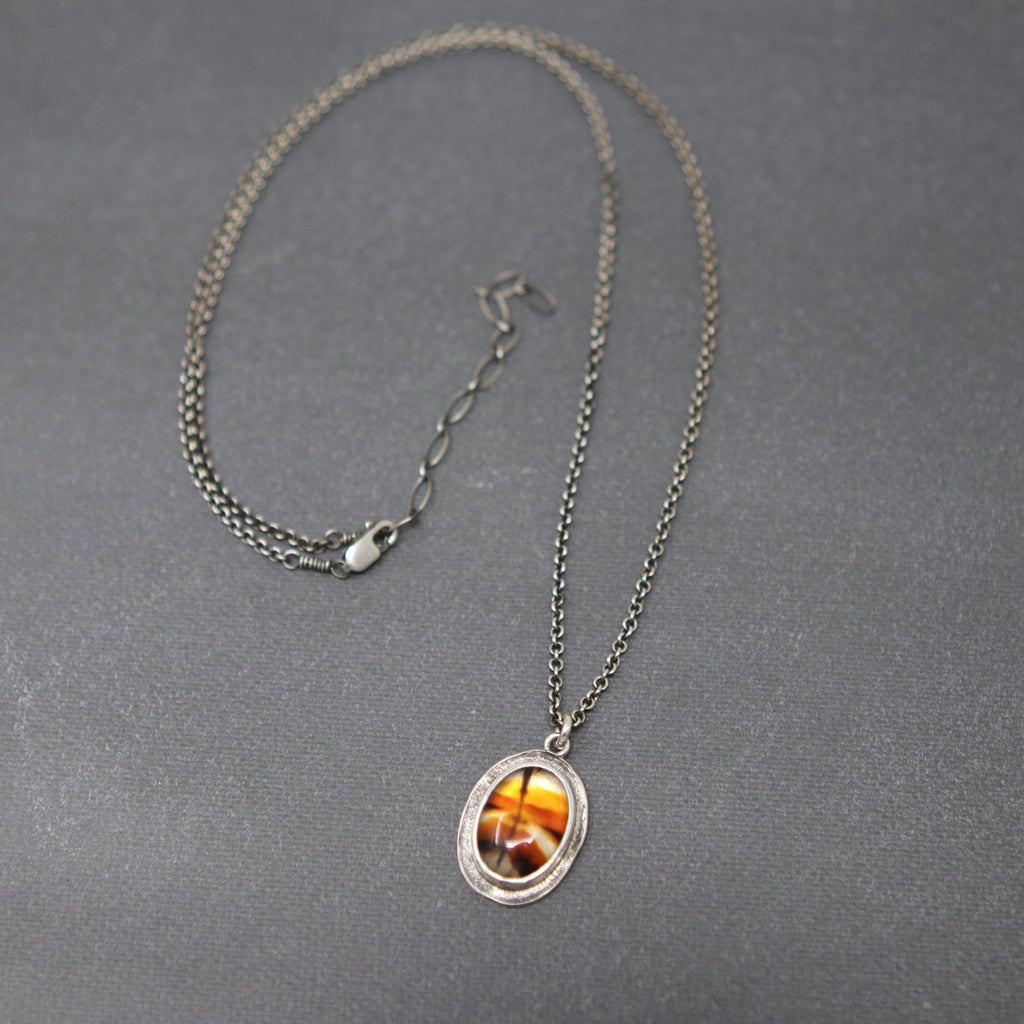 $ 185.00
$ 0.00
OOAK Montana Agate Petal Pendant
A beautiful one of a kind Montana Agate stone set into one of my Petal Pendants. The metal halo is organically texture so that the stone appears to be resting on a petal of silver. Entirely made by hand using traditional techniques, finished in a rustic oxidized style. Perfect for someone who likes a smaller piece that is out of the ordinary. Would layer well with other pieces. 
Strung on adjustable chains of 18-20 inches in length
<><><><><><><><><><><><><><><><>
As this is a finished piece that is ready and waiting to find a neck to adorn, this will ship out to you in 2-3 days.