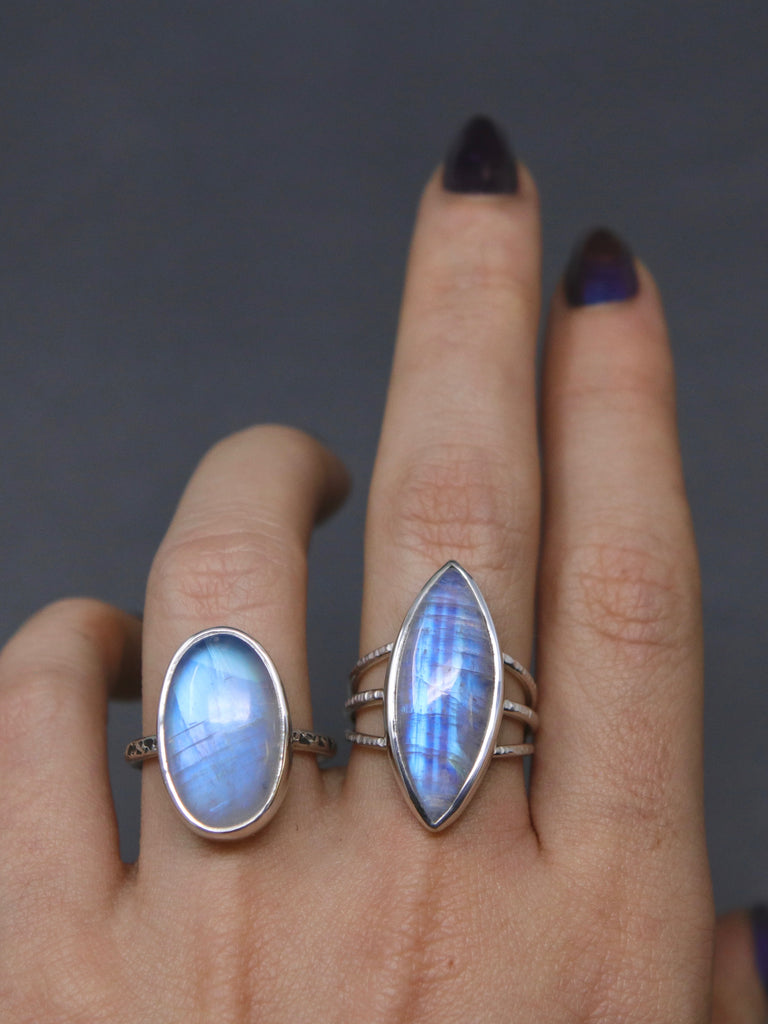 $ 595.00
$ 0.00
OOAK Moonstone Marquise Europa Ring - Size 6.25
A Europa ring with a unique and exquisite Moonstone gem in a Marquise cut set into a solid bezel of fine silver. The triple band features delicate linear texture along and down the sides until they join into one. The vibrancy and liveliness of this stone are not able to be fully captured in image alone. The linear phantoms of electric and ice blue flash are mimicked in the linear pattern that lines the front half of the triple bands.
This particular ring is a size 6.25, you will receive the one photographed. Truly a one of a kind stunner!
Face of the ring measures approximately 
<><><><><><><><><><><><><>
My Europa rings are limited edition and made available as I craft them in my home studio. As these are finished pieces ready and waiting to find a hand to adorn, these will ship out to you in 2-4 days. Each stone is unique and a freeform cut, so every Rose Relic ring made is truly one of a kind.