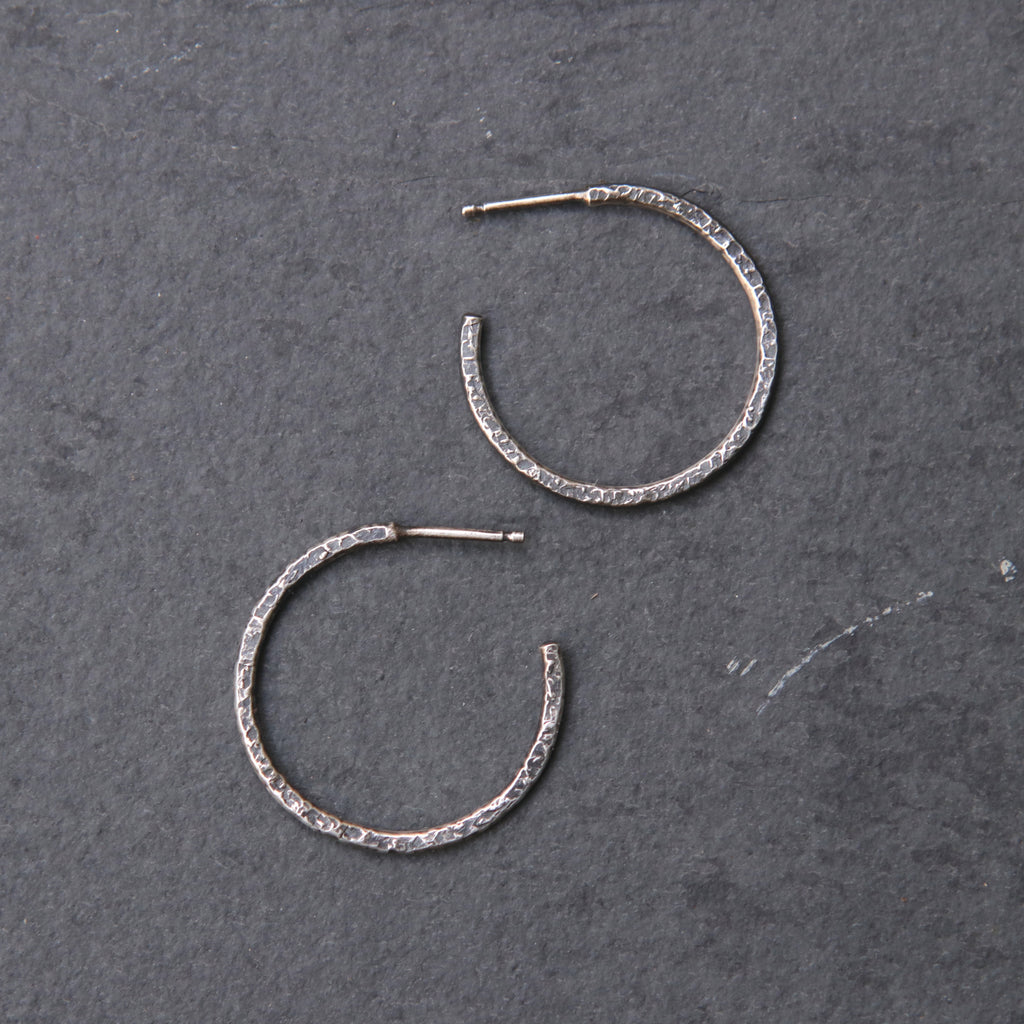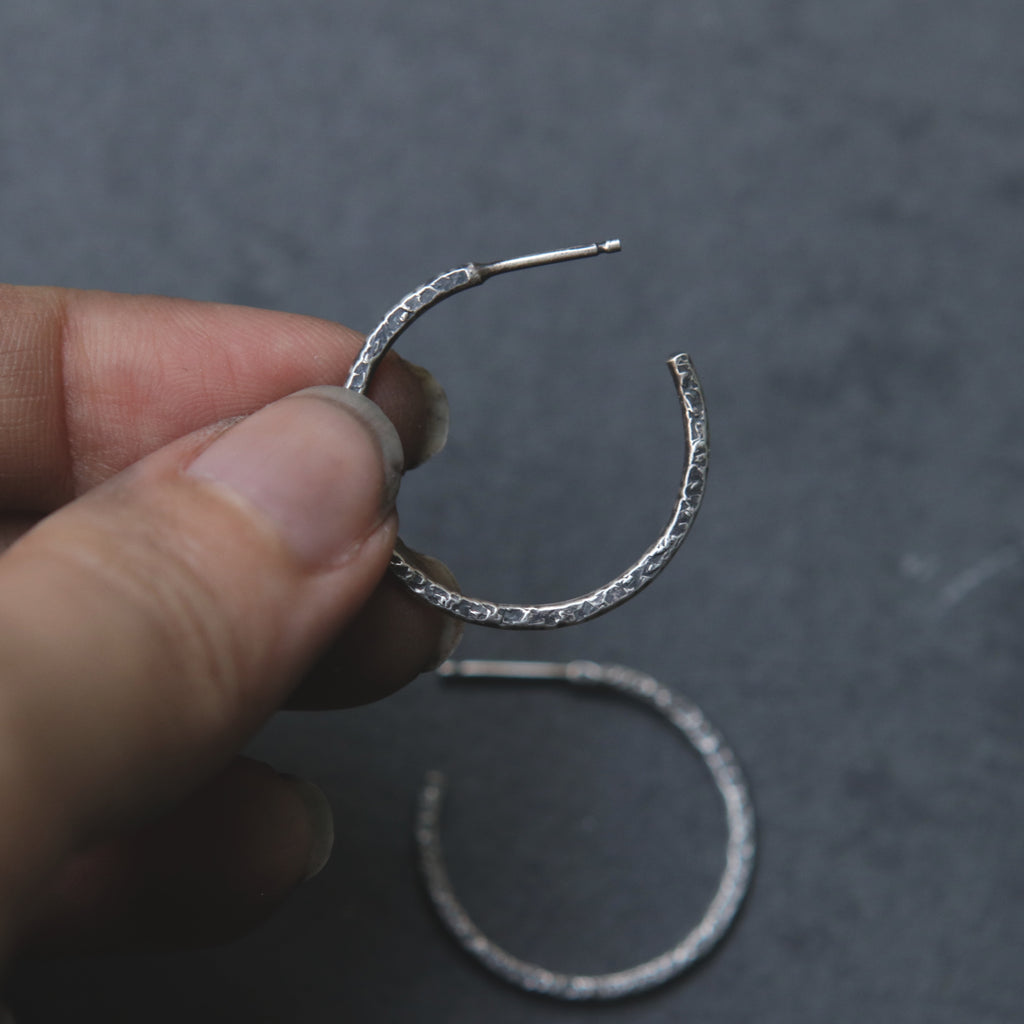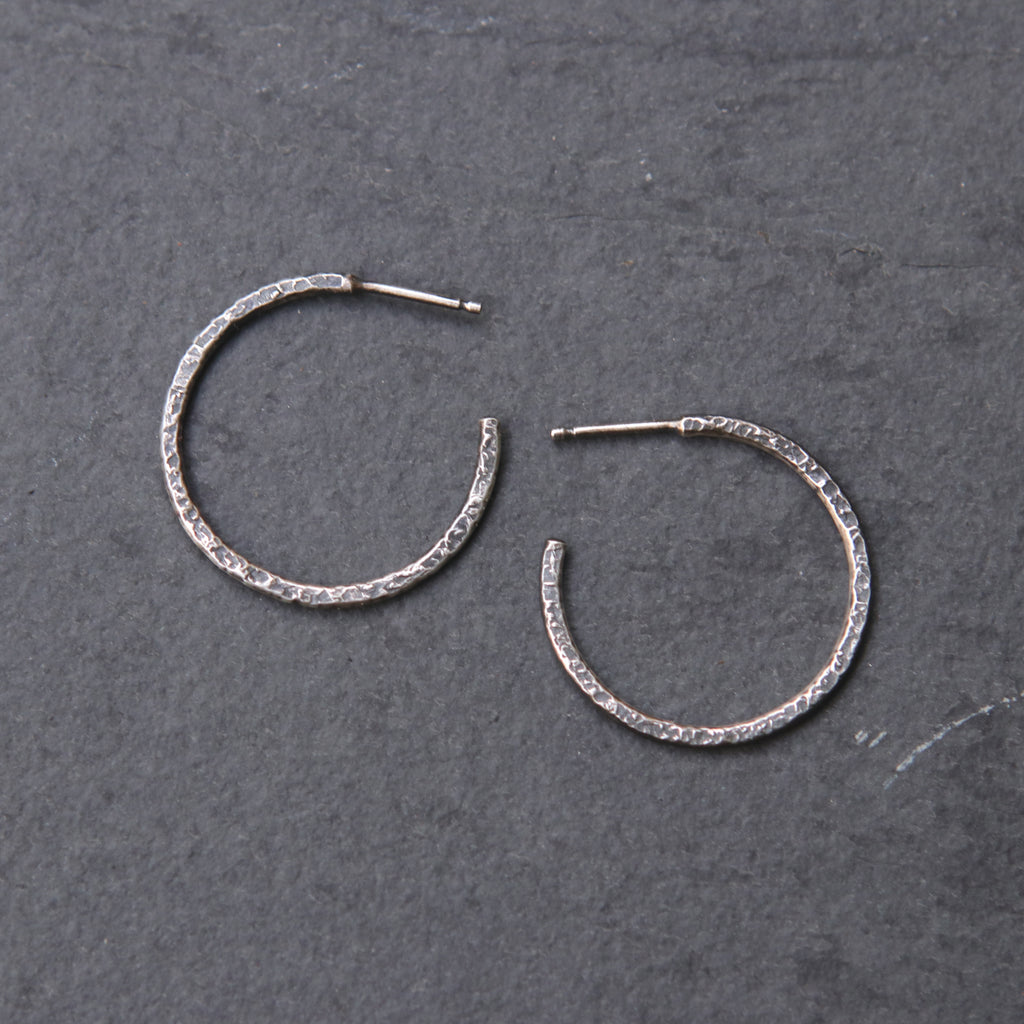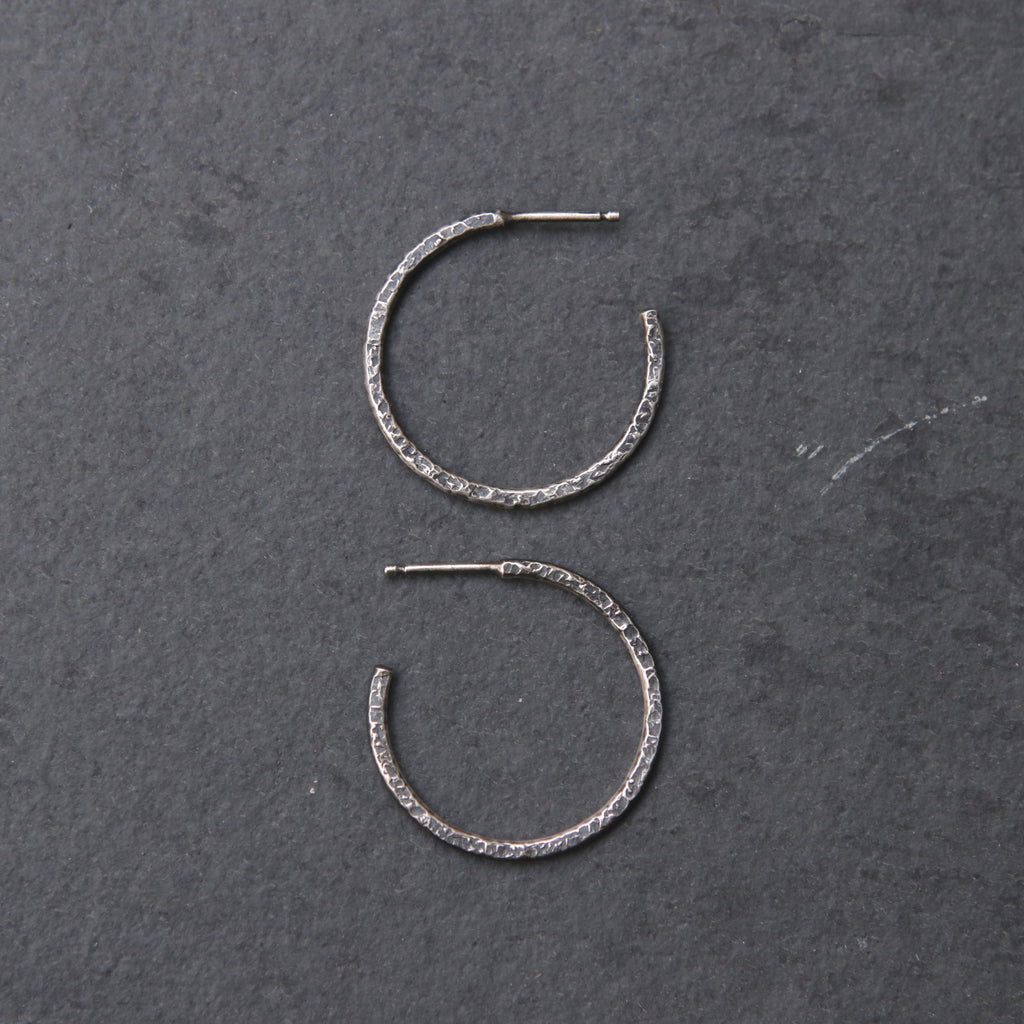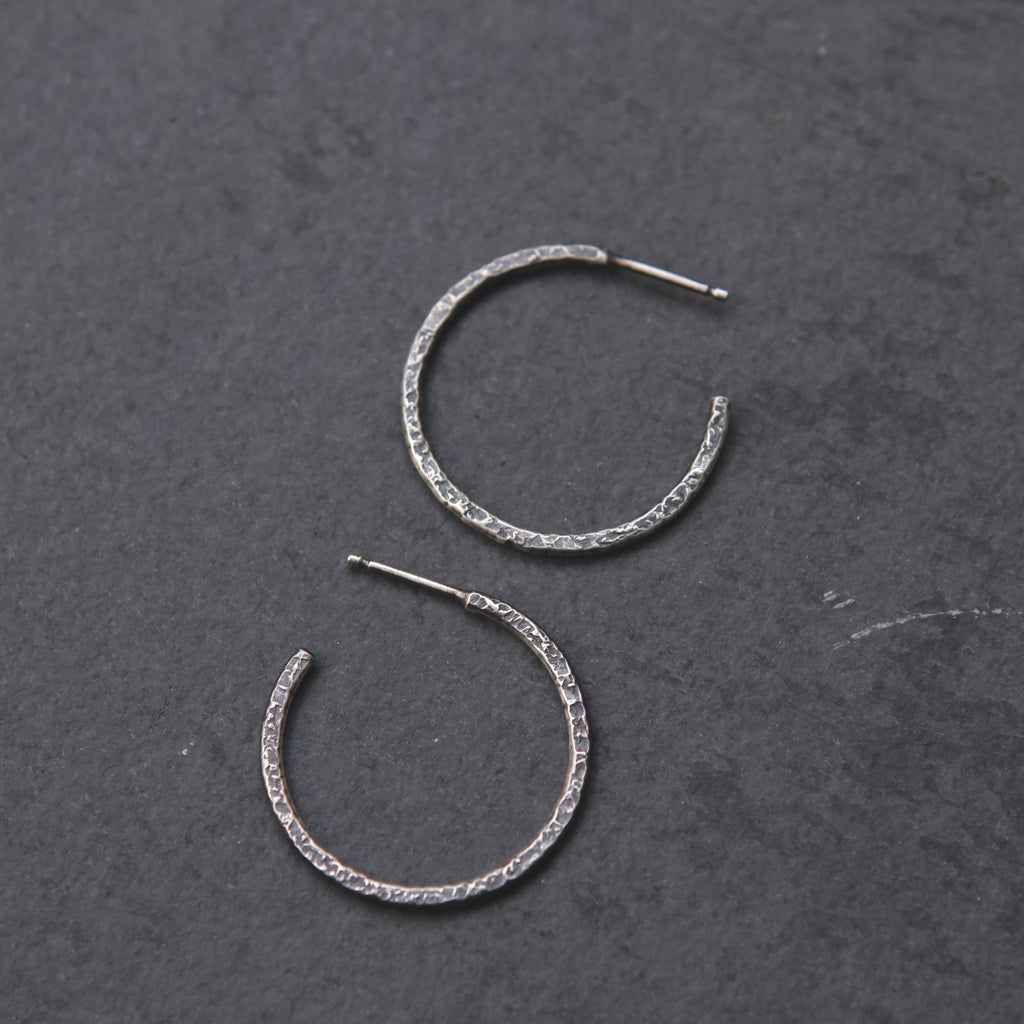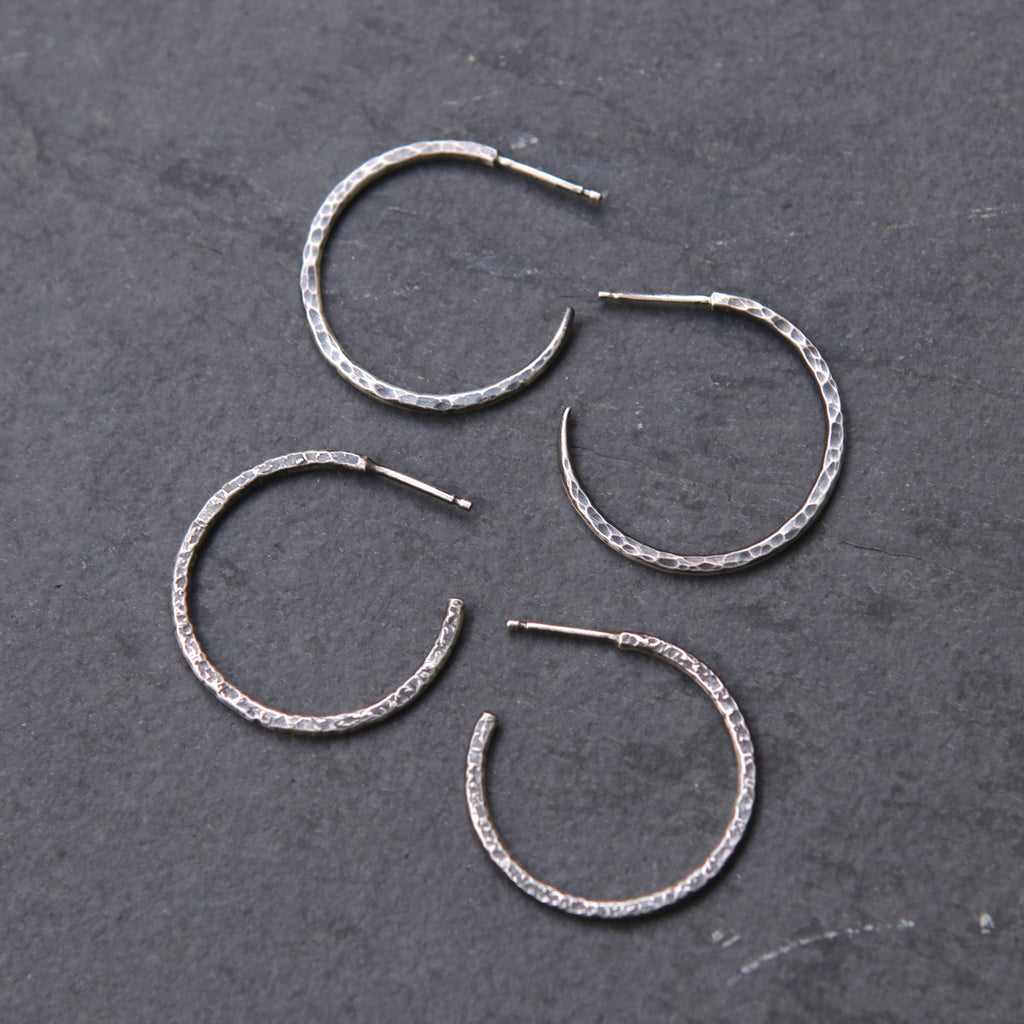 $ 80.00
$ 80.00
Relic Hoop Earrings
Classic Relic texture on sturdy, but comfortable one inch hoops! Easy, every day earrings that compliment many pieces from the rest of my jewelry should you already have a few pieces!
Earrings measure right around 1 inch wide. They come with both sterling silver and rubber comfort backings 
<><><><><><><><><>

As this is a finished pair that is ready and waiting to find some ears to adorn, these will ship out to you in 2-3 days.