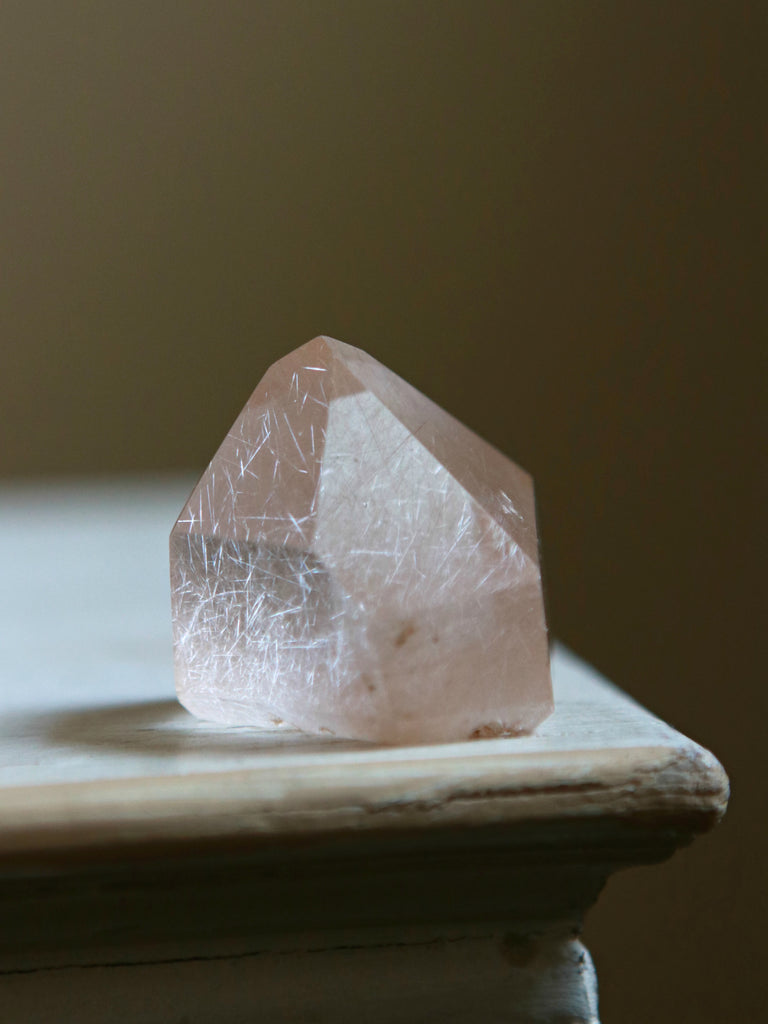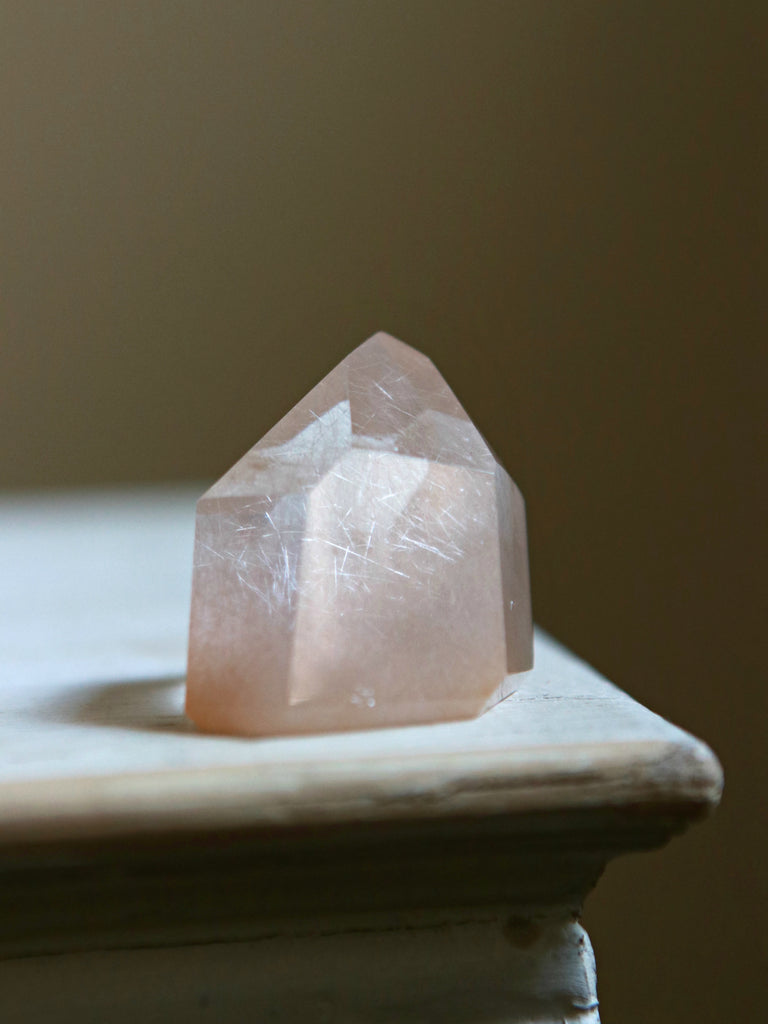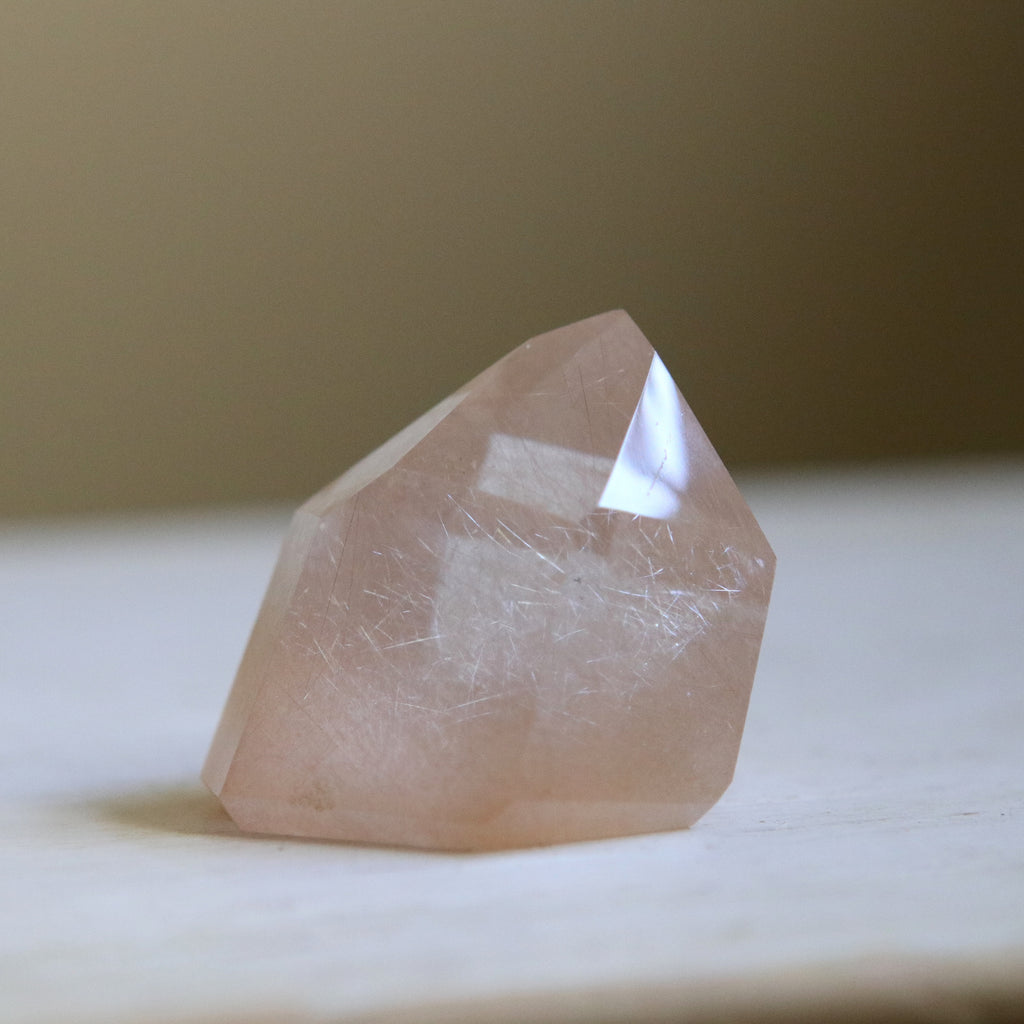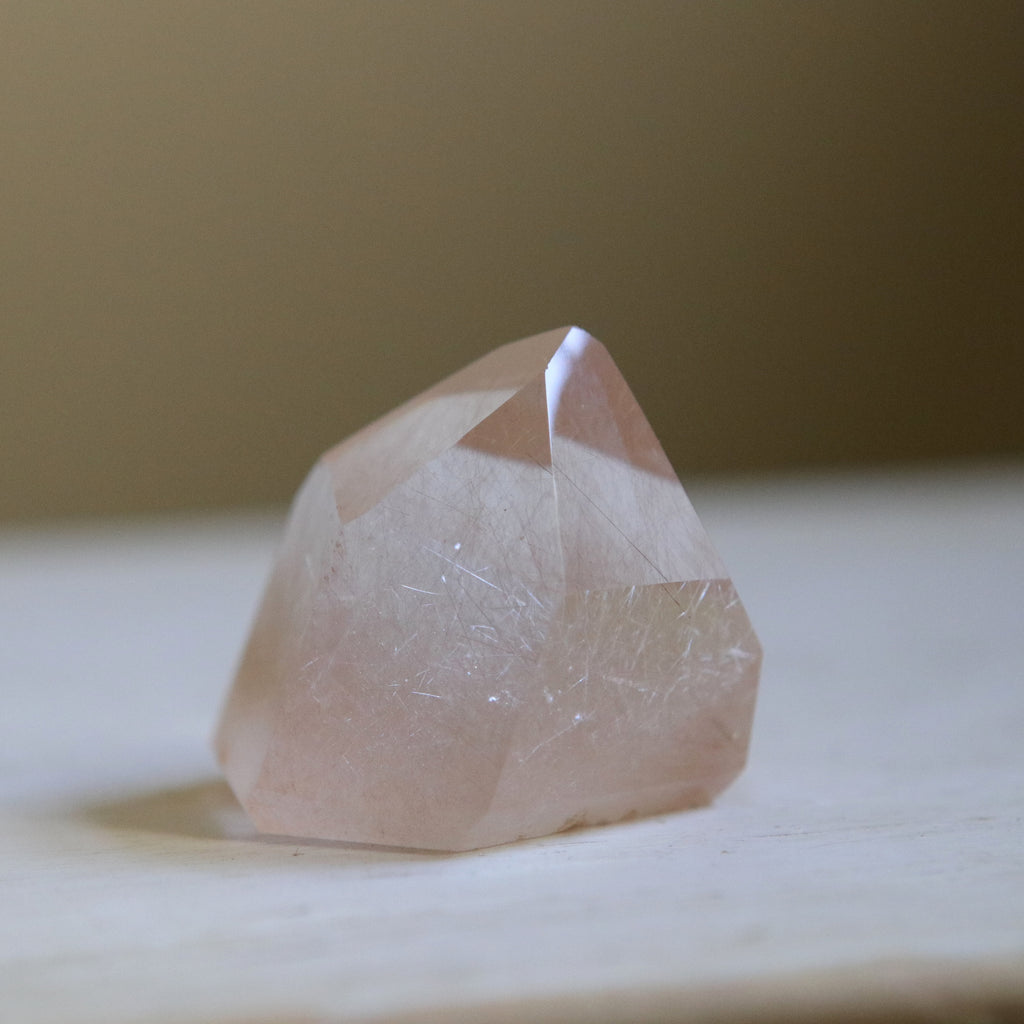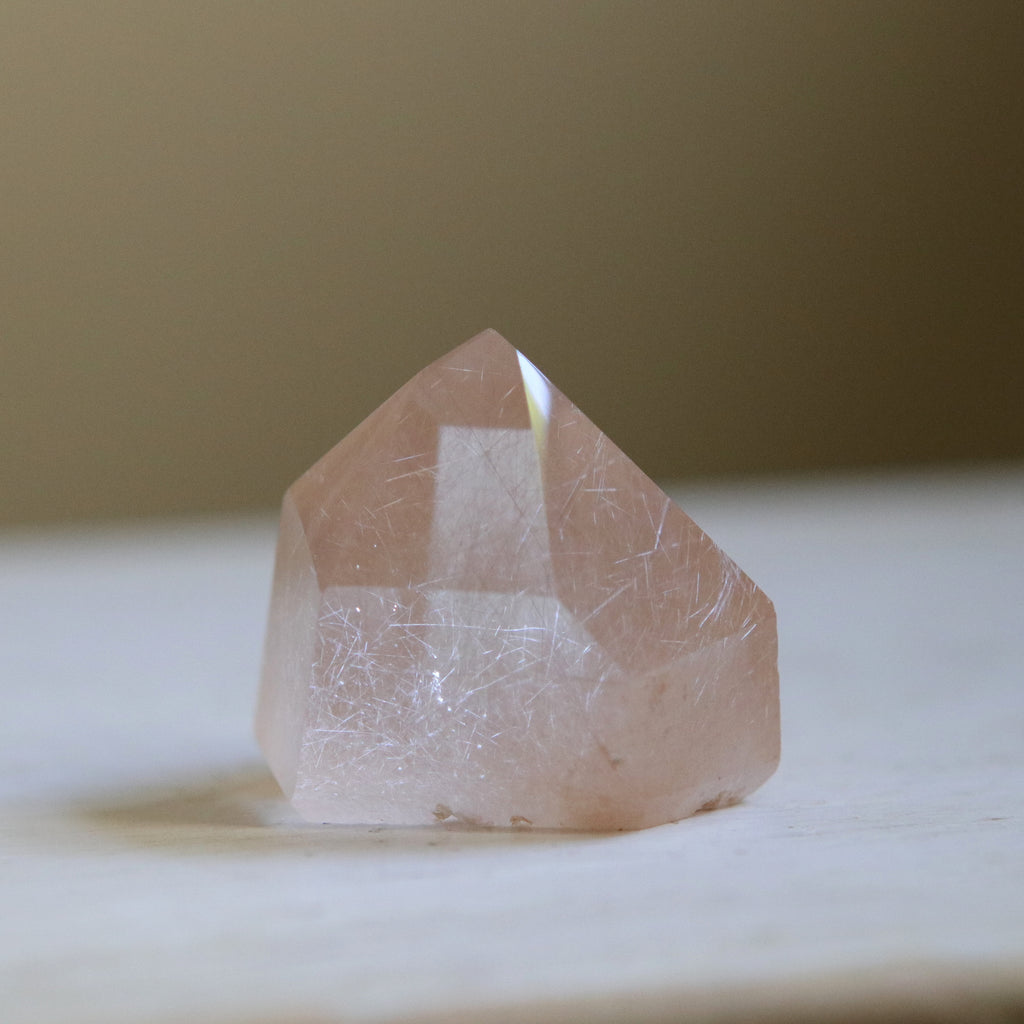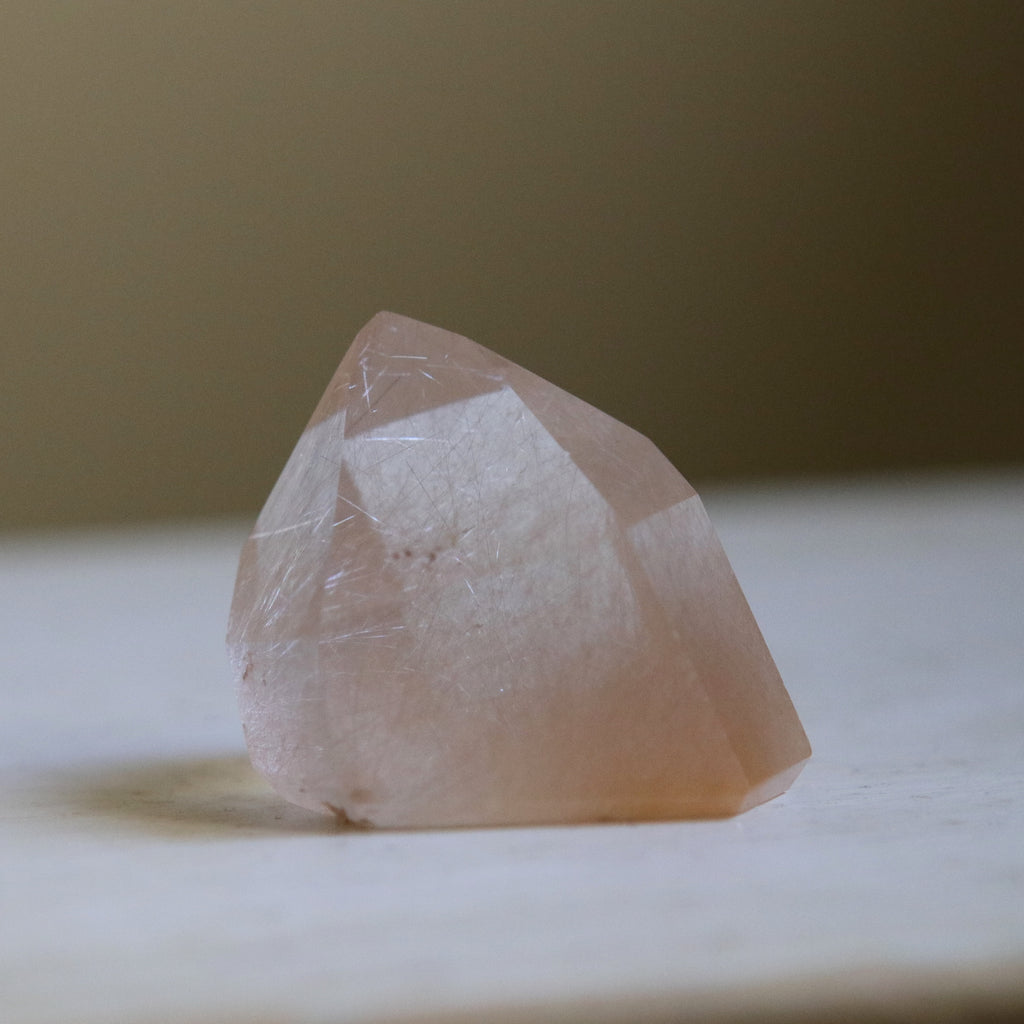 $ 60.00
$ 0.00
Sakura Blossom Pink Quartz Crystal Point
Pastel pink, similar hue to Sakura Blossoms. This one has an abundance of golden reflective rutile scattering through it. Love this unusual cut (which I call the iceberg). 
Details
Natural Quartz from Brazil 
1.4 x 1.4 inches
You will receive the pictured crystal
*These Quartz crystals are beautifully cut and polished. The cutters took the time to bevel the bottom edge. Should you ever wish to wipe away fingerprints to keep your displayed crystal "crystal clear", I find that a microfiber cloth is the best thing to use!