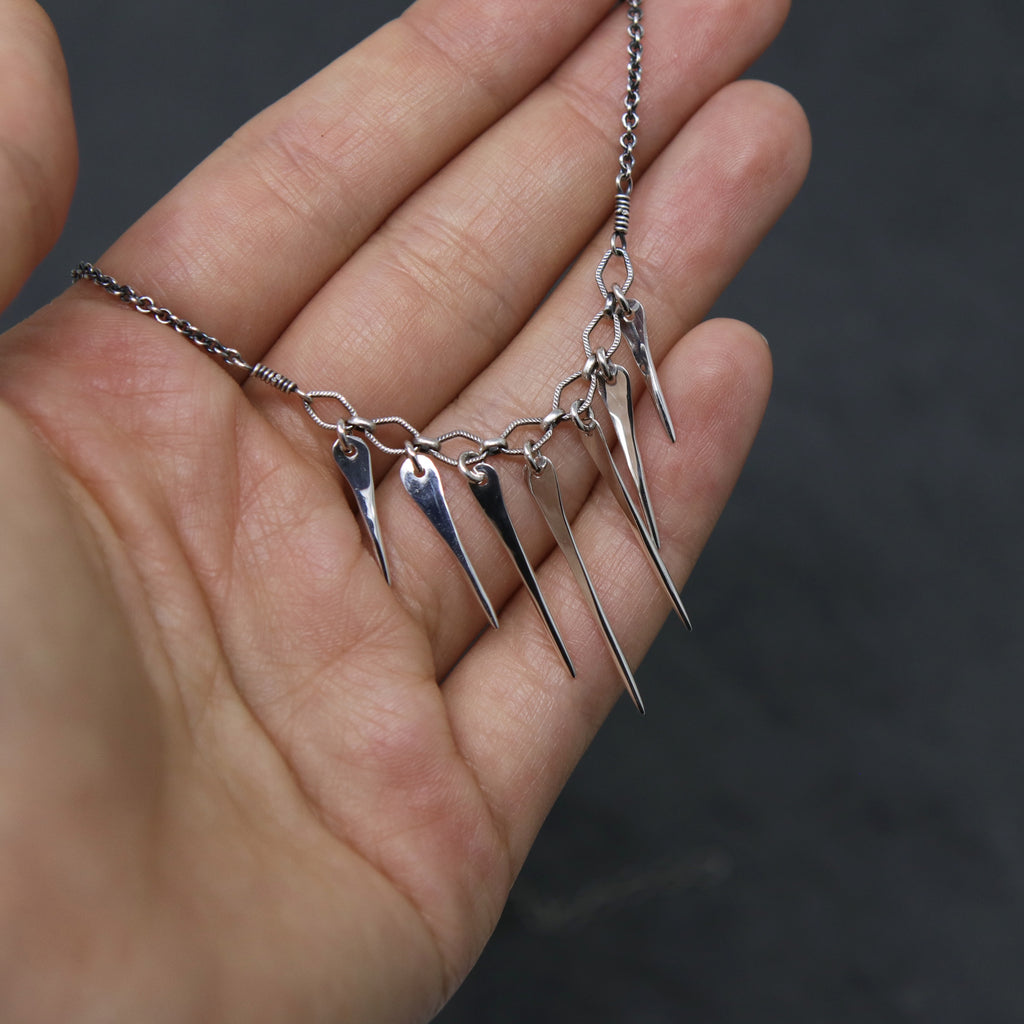 $ 175.00
$ 0.00
Spear Fringe Necklace *Limited*
The Spear Fringe necklace with 7 fringe spears. Each fringe is individually hand forged, shaped, sanded and polished multiple times for the most reflective cascade of points. This piece really catches the light well and is hung on a darkened silver chain for contrast. 
Chain is adjustable 16-18 inches with hand woven ends.
<><><><><><><><><><><><><><><><>
Please allow up to 3 weeks for fabrication as these are each handmade to order. 

Each piece is handcrafted per order by hand. Please understand that there may be slight variations in the piece when it comes to exact texture marks and details because of this, which is really part of the beauty as each piece is as unique as a fingerprint.