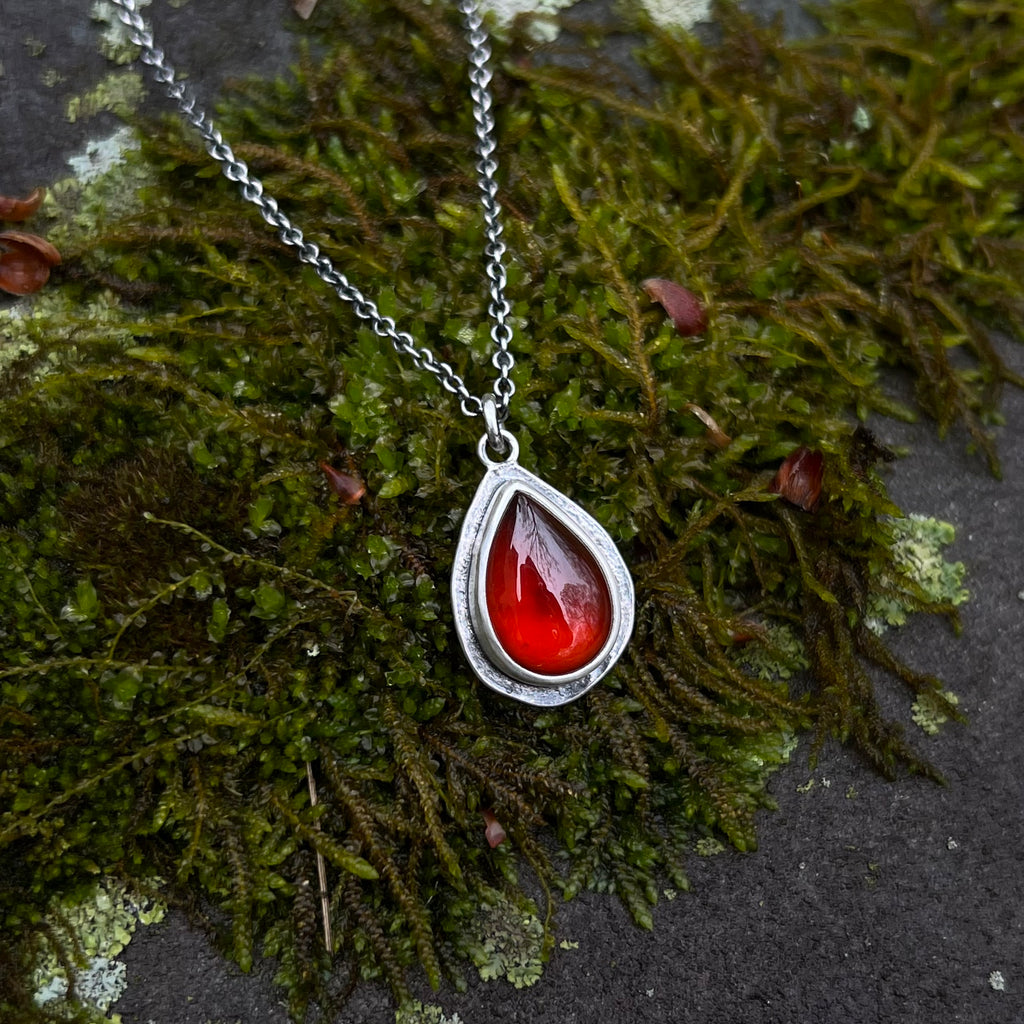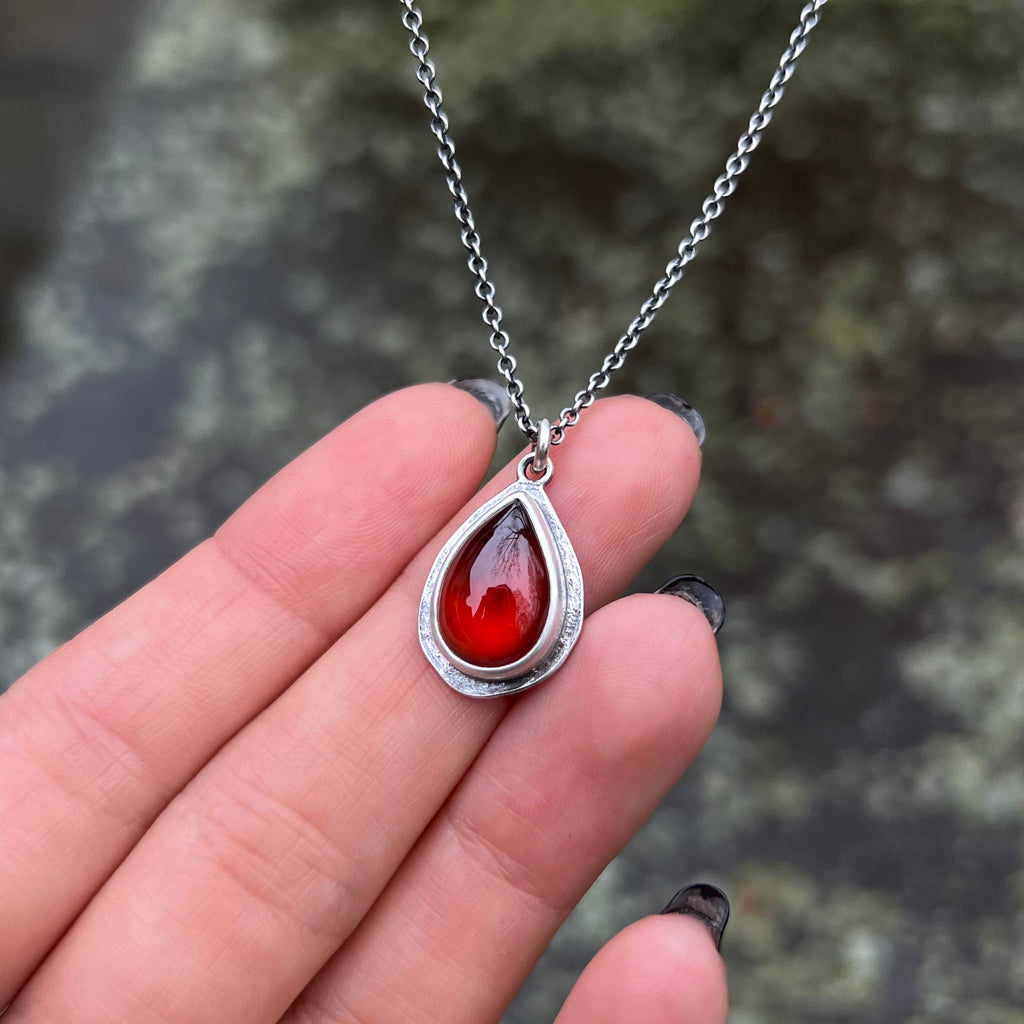 $ 200.00
$ 0.00
Teardrop Hessonite Garnet Petal Pendant - B
A two of a kind luminous Hessonite Garnet gem in a Petal Pendant design. Entirely made by hand using traditional techniques, finished in a rustic oxidized style with hand woven details connecting the chain to the pendant and clasp.   
On adjustable chain of 18-20 inches in length
Want the option for longer adjusting? See chain extenders (this piece would classify for the Spiritus or Dream Seeker Talisman style extender) 
<><><><><><><><><><><><><><><><>
As this is a finished piece that is ready and waiting to find a neck to adorn, this will ship out to you in 2-3 days.